The World's #1 Executive Coaching and Business Coaching Blog (2017-2021)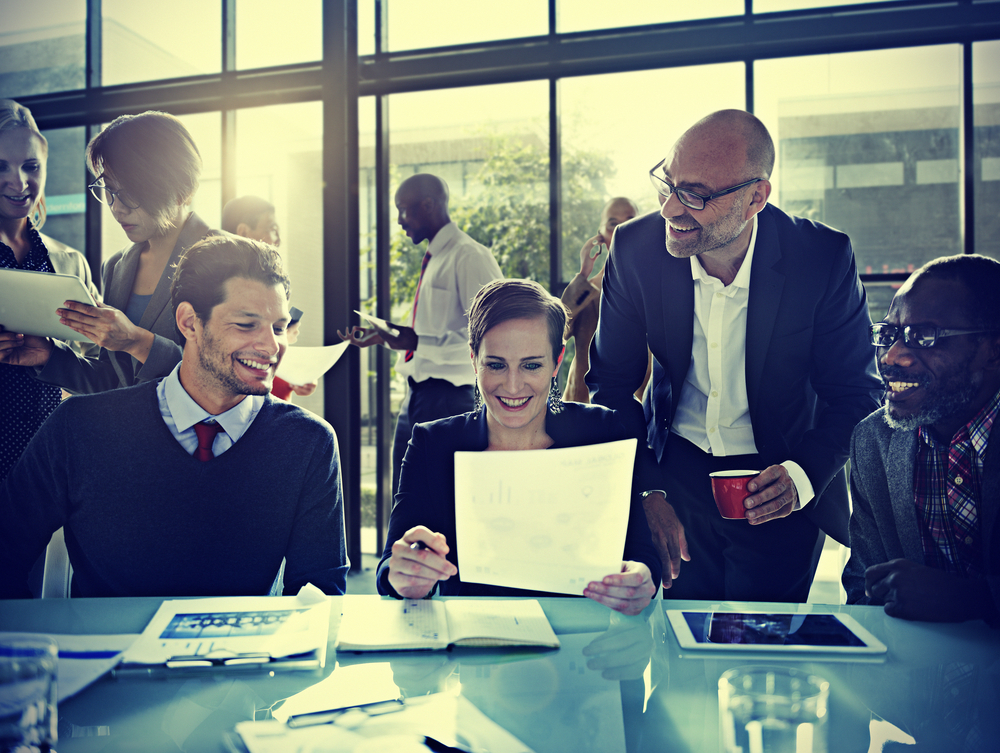 One of the first aspects to look at when working on transitioning your company culture to a positive, challenging and rewarding culture is: What exactly is cultural transformation within the workplace?
Transforming your company's culture requires an ongoing process that evolves over time based on your company's values and organization. What will be the reward? A thriving, values-driven company culture that drives sustainable success. Changing your company's culture means reflecting the values and beliefs of your employees in every policy, commitment, process, and behavior in your organization.
Having an employee who knows what your organization stands for, what defines it, and what sets it apart from other organizations, in addition to flourishing in such an organization, will be the result of a successful cultural transformation process.
Benefits of Cultural Transformation
To understand the benefits of a cultural transformation of a company, it's essential to look at the importance of it first.
Seeing how a successful cultural transformation will benefit people and the organization will motivate employees to give it their all. It is easier to get employees to make the necessary changes to achieve cultural transformation if they have a comprehensive understanding of the benefits it will bring.
Among the main benefits of cultural transformation for companies, there are the following:
Constructing a better and more positive work culture: Employee retention, productivity, and efficiency can all benefit from improved work culture. A strong work culture is at the heart of a culture transformation.
Maximizing the satisfaction for employees working for your organization: An inclusive workplace can be created through changing a company's culture. Consequently, your employees are more likely to feel like they are contributing to the company's success and view themselves as assets instead of liabilities.
Amplifying the productivity and efficiency for the company as a whole: A happy workforce is productive. This is no secret. Your staff will feel confident and work harder when you enact a cultural transformation.
As a workplace's culture becomes driven by long-term goals, teamwork, shared vision, and the importance of customer satisfaction and employee happiness. It evolves from one driven by rivalry, short-term focus, and caution.
How To Transform The Culture Of Your Organization
Figure Out Where to Start
In order to accomplish this, the leadership team of your company must examine its performance and consider what it would be like for your staff if your company were performing at its highest level. Bring your leadership team together and have them answer these questions:
To achieve the cultural transformation we hope for, what behaviors would our company have to adopt?
How might new behaviors emerge?
How would we eliminate certain behaviors?
In order to envision the sort of culture you want your company-and your employees-to cultivate, you need to identify and compare current behaviors with desired ones.
Design an Effective Strategy and Plan of Action that Matches Your Business Objectives
The next step is creating a strategy that will translate into an action plan that reflects the culture you want to have.
As a result, you need to concentrate on a few major areas that you want to improve and the strengths of your existing culture. Once you determine what you want to achieve, you must lay out your objectives without going overboard.
Leadership: Managing the various aspects of change in your organization requires developing or selecting individuals who are capable of modeling the new behaviors and norms and effectively managing people.
Structure and Processes: The authority and accountability must match and be aligned with the desired behaviors and norms in order to promote cultural change.
Retaining the Right Staff: To effect the changes that are required, it is important that those roles are filled by people who possess the appropriate skills and behaviors.
Dependable and Competent Hires: When an organization undergoes a transformation, it is often necessary to develop a new competency development strategy for employees and managers.
Exceptional and Experienced Management: Using a performance management system that involves performance management, goal setting, regular appraisals, and coaching, employees can be guided towards the "right" behavior.
Clear Communication at All Times: In order to promote and sustain behavior changes at a company level, it will be helpful to have a systematic communications system tailored for employees in different functional areas.
Tracking Your Progress is the Key to Success
Finally, you need to track your progress to assess if the cultural transformation is succeeding.
Just as you would with any new strategy of campaign you implement, you need to rigorously measure each part of the transformation to see where it's succeeding, and where it needs improvement.
As part of the transformation process, your leadership team should measure four components:
Behaviors That Affect Performance: What cultural changes have been exhibited by team members in response to the transformation? Do managers take the time to engage with team members involved in the transformation, for example, when improving customer service standards and aligning them with the brand?
Performance Monitoring: Based on the first quarter, how well have the Key Performance Indicators performed? What is the success rate of achieving growth targets? In cases where indicators are not met, what is the reason?
Set Goals and Milestones with Reasonable Deadlines: As you set realistic expectations in the strategy phase, the milestones will reflect these expectations. As an example, if you set a new policy regarding diversity hiring, have you reached the milestone? What steps are being taken by the stakeholders to achieve the desired results?
Underlying team feelings: Have cultural attitudes improved? Is employee survey data indicating a cultural transformation?
It is impossible to measure the success of your cultural transformation without measuring your efforts.
Change Takes Time – Remember to Remain Patient
Unlike other changes company's can make to change the trajectory of their business, cultural transformation is a long-term change.
It takes time.
Culture changes don't happen overnight. Rather, work on a plan that will get that change implemented in a reasonable amount of time. The key to ensuring the success of your cultural shift is to include everyone on your team, from your CEO to your newest hire.
In addition, tracking progress is the only way to determine if success or failure has been achieved and whether you should rethink the approach you've chosen to take in order to secure cultural change for your company.
For more information on how to successfully transition your workplace culture, call John Mattone today to identify the ideal program for you and your organization.