The World's #1 Executive Coaching and Business Coaching Blog (2017-2021)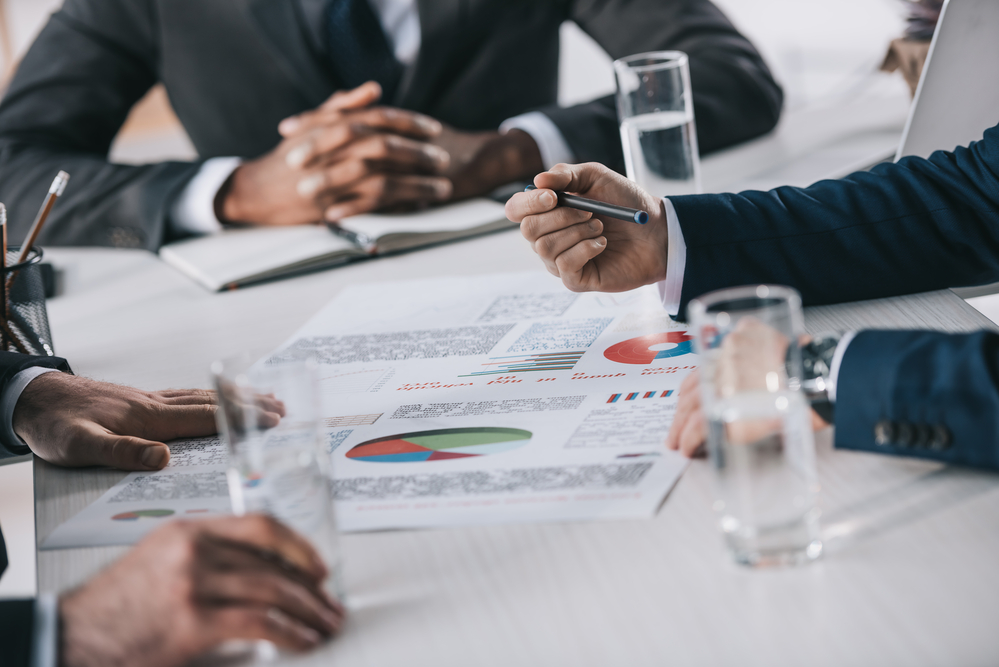 It is crucial to manage performance, but many organizations need to go beyond basic evaluations to achieve success. The goal of performance management is to enable teams to achieve their full potential.
An employee's performance is managed through performance management, which involves watching and guiding them to meet work objectives. A performance management system gives your team a more comprehensive look at their work than the standard employee appraisal system. In order to achieve success, managers must provide numerous opportunities for team members to be corrected and rewarded.
Additionally, it provides a wealth of opportunities to improve the work of members of the team. As a result of effective performance management, teams succeed both in the short term and over the long run.
Ensure You Set Reasonable Objectives
Setting practical goals is the first step to a successful performance management strategy. Prepare and discuss with your team members an updated job description that explains how each member's role will progress. Develop SMART goals with your team that help them achieve their goals.
Following are the criteria for defining these goals:
Goals Should be Specific: You should set clear objectives for your team. An employee may strive to land a senior assistant position within your company, for example.
Goals Should be Measurable: Your team members should be able to quantify the boundaries of each goal. Measurable objectives, like completing a training session and mastering a skill by a particular date, are simple.
Goals Should be Achievable: Realistic goals are important for your team. In most cases, obtaining a promotion within the next year may be more feasible than bouncing from an entry-level job to a CEO position after a few months.
Goals Should be Relevant: Team members should establish goals they truly want to achieve, and they should be related to the larger plan. As an example, each skill your team members aim to master must be important to their ultimate goal.
Goals Should be Time-based: Your team will reach their goals on time if you set completion dates. One employee may decide to earn an administrative certification within the next six months if they're interested.
Afterward, work with your team to develop an action plan to reach the team's goals. Try to provide them with the resources and time they need to accomplish their goals. Then you can determine future points to check in on and report on progress together.
Developing an Engaged Team is Critical
The key to successful performance management is to invite open dialogue among team members. Establishing weekly team meetings and monthly check-ins can be one way to achieve this.
Create a process for measuring your team's engagement and motivation as you connect with them. Providing post-project reviews with surveys should be considered on a regular basis. Make these check-ins a regular part of your management process and schedule them once a month or once a quarter to keep your team members motivated.
Productivity Should Significantly Improve
A performance management system that is effective extends far beyond its members. Performance improvement often leads to increased productivity, giving your organization a noticeable boost.
SMART goals should be discussed with team members as a way to track and measure performance. Monitor and analyze team productivity by collecting data, in addition to holding regular progress meetings. You can offer your team members objective feedback and guidance when you use this type of measurement.
Ensure You Are Putting Effort into Developing Strong Leaders
Leadership development should be part of any performance management program. Charting their SMART goals will help team members become potential leaders. Leadership qualities can be identified by managers through frequent communication with their teams.
In order to empower your team, you can assign projects or enroll them in training programs that will provide leadership skills training. You can enhance team performance by offering support and feedback throughout the process, resulting in gratification for employees and cost-effective benefits for your organization.