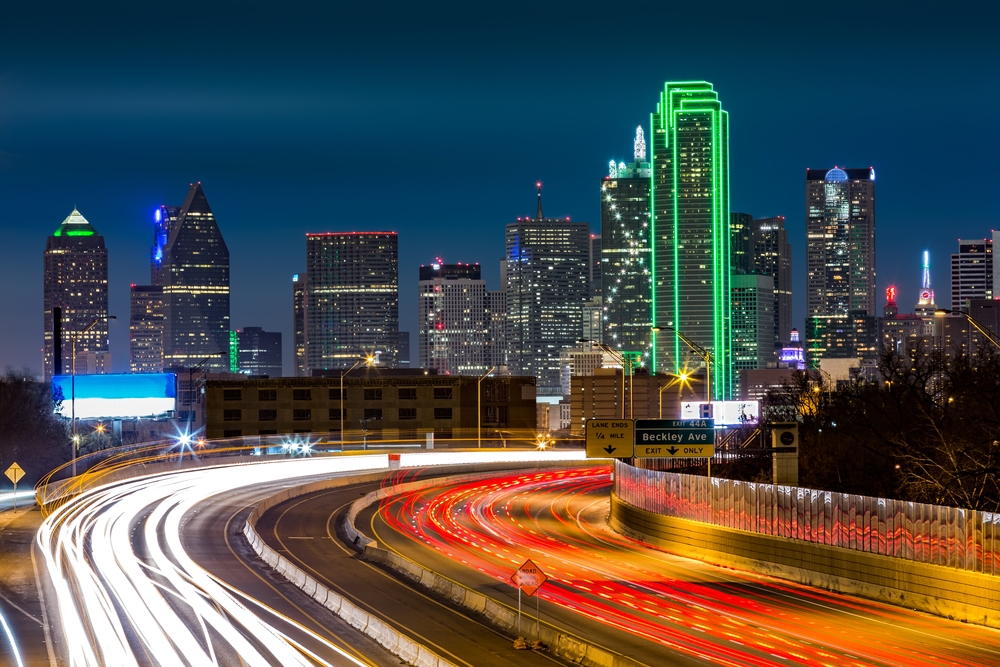 There are often times where individuals reach a stagnant point within their careers or professional lives after they have either been in the same role for quite some time, or within the same company for a period of time. This can be pretty demotivating at times because you may see raises stop, promotions cease, and so forth. When you reach a stagnant point in your professional environment, it is a great time to look into John Mattone's Dallas leadership coaching and executive coaching programs.
In addition, it may even be beneficial to speak with your company's decision-makers on investing in a company-wide leadership or executive coaching program to help all employees enhance upon their current skills and build additional ones. These programs are designed to assist companies in growing and enhancing their already-talented team of employees. These coaching programs provide a multitude of unexpected benefits that offer employees the power and creativity to expand their current positions and provide undeniable value to their teams and companies overall.
Why Should You Consider John Mattone For Executive Coaching In Dallas
John Mattone provides Dallas executive coaching programs that can provide measurable benefits and advantages for both individual employees and the entire company or team.  These programs are designed to teach and foster skill sets for executives, CEOs, entrepreneurs, and all business minded people.
Benefits of Executive and Leadership Coaching
Improved Communication Skills
Many upper-level executives believe that every employee should act and speak the same way they do. These executives believe that they are communicating clearly to their employees but that is not actually the case. With Dallas leadership coaching, executives will learn how different people with different personalities retain information and they will learn how to communicate appropriately and clearly to people of various ages, status, and cultures.
Logical Thinking & Strategy Creation
Executives and employees higher managerial positions need to build upon their ability to think logically in a variety of challenging situations. Executive coaching helps people think outside of the box and fosters the development of problem-solving strategies that can motivate employees and improve the company overall.
Insightful Analysis
Excellent analytical skills are a must for any executive as it can prove to be invaluable in a variety of professional situations. John Mattone's executive and leadership coaching programs teaches you how to utilize the methods in order to come up with successful solutions to problems.
Motivation and Empowerment
An executive is only as good as the people that work under him/her. High morale and motivated employees go a very long way to establishing the success of executives and companies as a whole. John Mattone's Dallas executive coaching programs will help you to come up with creative ideas on how to motivate your employees to strategize effectively, be proactive, to speak up when there is an issue, to take on more responsibilities, etc.
Conflict Resolution
Even the most successful businesses have issues and problems that arise and must be dealt with accordingly. Executive coaching helps to improve on conflict resolution skills.
John Mattone's Dallas Executive Coaching Programs
John Mattone is one of the most respected executives and leadership coaches in the world. John Mattone offers a wide variety of Dallas executive coaching programs. and has years of experience helping business people better themselves.
C-Level Executive Coaching
This program is designed specifically for C-Level Executives. The C-Level executive coaching program consists of 50-75 hours of one-on-one sessions with John Mattone that typically take place over a 6-12 month period. The process includes John Mattone shadowing the executive through their day-to-day activities in the professional workplace and then conducting an assessment based on what was observed.
Executive Coaching
This program is designed for entrepreneurs, vice presidents, directors, and managers. With this program, John Mattone will shadow the executive during their day and observe professional meetings, presentation deliveries, employee and co-worker interaction, and so forth. Then, John will determine a course of action by highlighting the skillsets that need to be improved upon and then identifying development gaps.
High-Potential Accelerated Executive Coaching
The High-Potential Accelerated Executive Coaching program is designed for those individuals that are unable to commit to a longer-term plan. This plan takes place over a 3-6 month period with about 10-20 hours working directly with John. With this plan being both cost-sensitive and accelerated, it is ideal for executives on a time crunch as it is still highly effective despite being a shorter time period of working with your coach. Here, John will conduct an assessment of the individual's strengths and weaknesses and create a personalized plan in order to help the individual grow their skillsets.
Monthly Mentoring
Monthly Mentoring consists of 60 minute, one-on-one training sessions with John Mattone that can be requested and booked as needed. These sessions are tailored to what your objectives are – whether that is public speaking skills, conflict resolution skills, strategy, and logical thinking skills, or another type of area you want to focus on.
Monthly Coaching Journey
The Monthly Coaching Journey allows me to share all that I have learned from working with top CEOs, government officials, and any "high profile" individuals. This opportunity allows you to take what I've learned over the course of my journey to help you jump-start your professional career and apply any skills and advice into your daily life.
CEO Aspire Mastermind Family
The CEO Aspire Mastermind Family is for those individuals that want to become a CEO eventually, but do not know where to start in order to put you in that position and direction. This program is where John Mattone will coach you and other individuals like you (limited to 12 future CEOs) to get your career started in the right direction.
Contact John Mattone For Dallas Leadership Coaching
Contact John today for more information on his Dallas executive coaching programs.