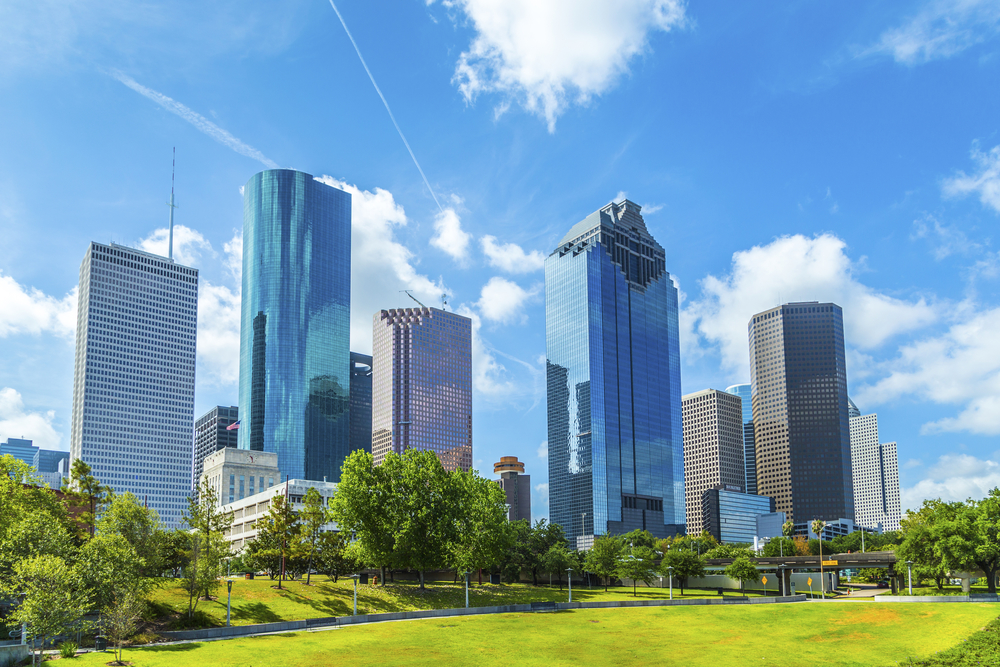 John Mattone provides comprehensive Houston executive coaching and leadership coaching services that are focused on helping CEOs, executives, and entrepreneurs at any career level
By participating in John Mattone's professional executive coaching in Houston, you are guaranteed to learn a variety of skills that will enhance your professional career and allow you to become a more valuable asset to your company.
The Benefits Of John Mattone's Houston Executive Coaching Services
By participating in a goals-driven Houston leadership coaching program, you will be able to see a complete return on investment for your organization, or even for yourself as a professional.
Increased Productivity
There is no doubt that the performance and mindset of an executive or CEO effects the entire company. John Mattone executive coaching in Houston will help you become more productive as a leader and lay the foundation for a healthy work culture and environment for your employees.
Effective Feedback & Communication
Communication is key for an organization to be successful. Learning how to give and respond to feedback in a constructive manner will allow you to lead more effectively.
Confident Decision Making
When you are in a high-level or leadership position within an organization, you must be able to make sound business decisions with confidence.
A Variety of Executive Coaching Programs in Houston
John Mattone offers a variety of Houston executive coaching and leadership coaching programs depending on your specific goals and objectives.
John Mattone is considered the world's top executive coach and is the top authority on intelligent leadership. With years of experience in this realm, he has delivered hundreds of speeches on leadership topics and has assisted hundreds of individuals on their path for executive coaching.
In addition to booking John as a keynote speaker, you can enroll in one of his executive coaching services in Houston. Below are a few of the leadership coaching programs offered by Mr. Mattone for you to consider:
Executive Coaching
The Executive Coaching program is designed for entrepreneurs, vice presidents, managers, or directors. Here, John follows executives in their everyday roles and supervises meetings, presentations, and routine workday activities. Then, he will assess current strengths that can be improved upon, as well as areas that need improvement. The Executive Coaching program lasts 6-12 months for 40-50 hours.
C-Level Executive Coaching
C-Level Executive Coaching is specifically for upper-level professionals. John Mattone's C-Level Executive Coaching is comprised of 50-75 hours of directly working with John Mattone for up to a year. Here, C-Level Executives will learn a range of leadership skills that will enhance their ability to lead their team or company.
High-Potential Accelerated Executive Coaching
This professional Houston executive coaching program is for individuals that are unable to fully commit to the typical timeframe that is usually associated with executive coaching. This program is for dedicated and motivated individuals that want to grow their leadership skills within a three to six months.
Monthly Mentoring
John's Monthly Mentoring consists of one-hour, one-on-one sessions where you decide what areas you want to focus on – whether you need help with confident decision-making, presentation skills, organizational skills, and so forth, the plan is tailored to what you are looking to enhance upon.
Monthly Coaching Journey
This program is a cost-effective approach for professionals that want to learn different ways of effectively leading a team or company. In this program, John shares the insight he has gained from working with some of the top CEOs and high-profile executives around the world. You can then work on implementing some of the proven leadership tactics into your own leadership style to create a more efficient and effective organization.
Aspire Mastermind Family
This professional coaching program is for those people who want to progress in the professional world and know they are meant to do more than they are currently handling. This is designed for a person that wants to grow both in their personal and professional life.
CEO Aspire Mastermind Family
This particular program is designed for people that know they want to be a CEO but are unsure of either where to start or where to continue in their current paths. This program was designed so that John can assist individuals that have the drive and passion in them to become their own boss.
Contact John Mattone For Executive Coaching in Houston
John Mattone is dedicated to helping professionals with comprehensive executive coaching in Houston. Contact John Mattone today for more information on his executive and leadership coaching programs in Houston.