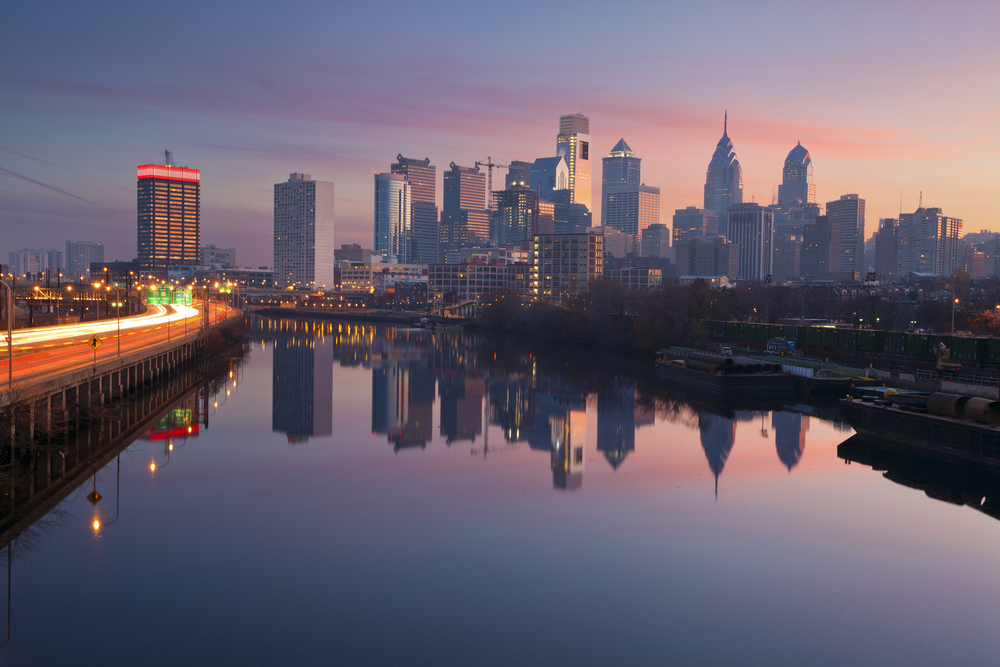 No matter where you are or how long you've been in your professional career, executive coaching and leadership coaching can prove to be worthwhile.
John Mattone provides Philadelphia executive coaching services for CEOs, entrepreneurs, and business owners that can help people improve their skills and advance in their professional career.
The Benefits of Philadelphia Executive Coaching
John Mattone's Philadelphia executive coaching services and leadership coaching programs can benefit upper-level professionals in a variety of ways.
Conflict Resolution
Conflicts, both internal and external, are just a natural part of all businesses. From small-to-medium sized business to giant international corporations, there will always be issues of varying magnitude that need to be dealt with accordingly. John Mattone's Philadelphia executive coaching helps to improve conflict resolution skills by teaching new ways to respond and to solve problems
Improved Relationships And Communication
It is one thing to have a variety of professional relationships. It is another thing to have a variety of productive professional relationships. John's Philadelphia leadership coaching program helps executives improve their current relationships and foster new ones through enhanced communication skills.
Leveraging Existing Strengths
By participating in one of John's executive coaching program, you will be able to identify your strengths and leverage them to your benefit.
Philadelphia Executive Coaching Services
John Mattone has years of experience in leading Philadelphia executive coaching programs for a variety of individuals at different levels in their careers.  John has been a keynote speaker at some of the world's most recognized and prestigious events, such as the World Business Forum.
John provides a variety of executive coaching services in Philadelphia:
Executive Coaching
John Mattone's Philadelphia Executive Coaching programs are specifically created for those in the positions of managers, directors, or vice presidents. These programs focus on identifying areas and aspects of your professional environment and position where you can improve upon. Some common areas where your coach will be able to support you in are presentation skills, organization and development meetings, presentation skills, and so on. Typically, this program takes place over a time period of 6 to 12 months and features 40-60 hours of working directly with John Mattone, your coach.
C-Level Executive Coaching
C-Level Executive Coaching offered by John Mattone is designed for high-level executives, and it is limited to a selected few individuals as the program is focused on quality over quantity. This program takes place over a 6-12 month period where executives work directly with John anywhere from 50-75 hours. John will conduct a full, in-depth analysis of the executive and identify areas where there is room for improvement. The one-on-one sessions will be based on different skill sets and how to improve upon them.
High-Potential Accelerated Executive Coaching
This High-Potential Accelerated Executive Coaching program was created specifically for those executives who cannot commit to the full time frame for the two above programs. This program follows the same pattern as the above executive coaching program, just with a shorter time frame of a 3-6 month period featuring 10-20 hours working directly with John Mattone.
Monthly Mentoring
The Monthly Mentoring with John Mattone program targets specific goals or needs on a month-to-month basis, or for a 3, 6 or 12-month period.
Monthly Coaching Journey
The Monthly Coaching Journey is ideal for those looking to be more cost-effective while investing in one of these coaching programs. This program will provide you with insight from CEOs, high-profile executives, and government officials with whom John has coached in the past.
CEO Aspire Mastermind Family
This particular program is designed for those professionals that want to become a CEO but are unsure of where to start or what the next step is within their current professional life. This program is limited to 12 individuals who aspire to be a CEO, and is coached by John Mattone for a period of 12 months.
Aspire Mastermind Family
Finally, the Aspire Mastermind Family is a program that is limited to 30 individuals who have the desire and dedication to excel in their professional and personal lives. This is for individuals who know they are meant to be more and do more but need further coaching on how to expand their roles. It lasts for a period of 12 months where you work directly with John Mattone as your coach.
Contact John Mattone for Executive Coaching in Philadelphia
The programs listed above are the main professional training programs offered by John Mattone. John does welcome inquiries for adding him as a keynote speaker to any professional or leadership events you may be hosting. If you have any additional questions on Philadelphia executive coaching services and leadership coaching programs, contact Jon Mattone today