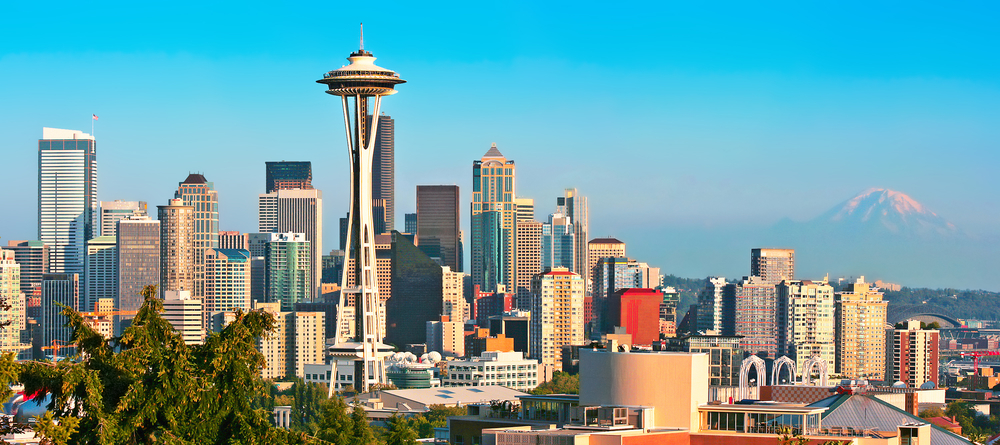 At times, employees or even high-level executives reach a point where they may feel "stuck" in the current roles or companies. Maybe the competition is creeping up on the company and the business is left to wonder what they are missing in regard to growth and expansion within an industry. Maybe their employees feel a lack of motivation or empowerment and are becoming stagnant. John Mattone provides effective and proven Seattle executive coaching and leadership coaching services that can transform you as an individual and your company as a whole.
John Mattone's Seattle leadership coaching programs have the ability to help employees and executives alike to become an even more valuable asset to the company by developing their skills and enhancing their strengths in the workplace. Executive coaching and leadership helps to improve communication, problem analysis, and conflict resolution skills.
How Executive Coaching In Seattle Can Help You
John Mattone's Seattle executive coaching services offer a wide range of benefits to executives, CEOs, entrepreneurs, and business-minded people from all walks of life.
Enhanced Social Skills
Social skills go a long way when it comes to the success of an executive. Exceptional social skills will help you in leading a team, assigning tasks, resolving conflicts, etc
Improved Leadership Abilities
The ability to lead can be directly tied to the success of upper-level executives. John Mattone's Seattle leadership coaching programs help to improve leadership skills for executives at any level in their career.
Increased Morale and Motivation
There is no question that high morale and a team of motivated employees is important for the success of any company. John Mattone's Seattle executive coaching helps you become more motivated and allows you to pass that motivation on to to the entire company.
A Rise In Cognitive Thinking
When your mind broadens in one area, you will typically see expansion in other areas. This is key to continuing your growth in a professional environment.
More Confidence
Confidence is key when you are a decision-maker and a team leader. The ability to feel confident in your decisions and choices within the workplace will help set a good example for others.
Seattle Executive Coaching Services
John Mattone is one of the most respected names in executive and leadership coaching with has years of experience in both personal and professional coaching. Many people who take part in these Seattle executive coaching programs have reported game-changing results after the programs had finished.
Executive Coaching
This program is specifically designed for those in high-level positions or leadership positions such as entrepreneurs, vice presidents, managers, directors, and so forth. This program consists of working directly with John over a period of 6 to 12 months for anywhere between 40 to 60 hours. With this program, John will shadow the individual during their day-to-day activities in the workplace. He will watch over any internal communications, meetings and presentations, and all other forms of their day-to-day responsibilities. Then, he will conduct an assessment outlining all of the areas in which there is room for growth and expansion. He will work directly with this individual to further their leadership skills so that they are able to advance within their professional career.
C-Level Executive Coaching
John Mattone provides ongoing coaching sessions with a selected number of C-Level Executives each year. These programs are in-depth and focused on helping to identify areas in which there is room for improvement so that the executive can further advance both personally and professionally. The program features 50 to 75 hours over a span of 6 to 12 months where you will work directly with John. John will shadow you during a typical work day, and conduct a full assessment to determine which skills can be improved upon.
High-Potential Accelerated Executive Coaching
The High-Potential Accelerated Executive Coaching program is for those that are trying to advance professionally in a rather fast manner. This could be due to time constraints on their end, or they just want to advance in a faster manner than would be typical. This program features 10-20 hours working with your coach – John Mattone – over a 3 to 6 month time span. This program is designed for any emerging leaders or leaders with very high potential.
Monthly Mentoring
Monthly Mentoring with John Mattone is a very personalized, one-on-one session where you will be able to direct your coach on what you want to focus on. These sessions can focus on any of the areas you struggle with including communication skills, presentation skills, public speaking, decision-making, conflict resolution, and much more. This program is fairly flexible so you can choose a month-to-month basis, or even pick a 3, 6, or 12-month plan.
Monthly Coaching Journey
The Monthly Coaching Journey with John Mattone is designed as a growth journey for participants. Once enrolled in this program, John will share his knowledge and experience of working with CEOs, government officials, and high-profile persons so that you can utilize this knowledge and experience when leading your own team or company. Here, you will learn valuable insights and real-life strategies and solutions for actual problems that had existed. There is also time for a Q&A so you can assure that all of your questions will be covered in this program.
Aspire Mastermind Family
The Aspire Mastermind Family program is for individuals who know that they are destined for greatness, and that they can achieve much more than they currently are. This program is for those that want to grow personally and professionally. In this program, John works with a few selected individuals for a period of 12 months in order to help further their skillsets and abilities as leaders.
The CEO Aspire Mastermind Family is a program designed for those who aspire to eventually be a CEO or a high-level executive. This program is limited to 12 participants and requires a period of 12 months. Here, John coaches these individuals in order to build their skills as a leader so that they will be able to head their own company.
Contact John Mattone For Executive Coaching in Seattle
If you are looking to further your career or advance professionally, then John Mattone's Seattle executive coaching services and leadership coaching is perfect for you. Contact John Mattone today for more information.