Keynote Speaker New Orleans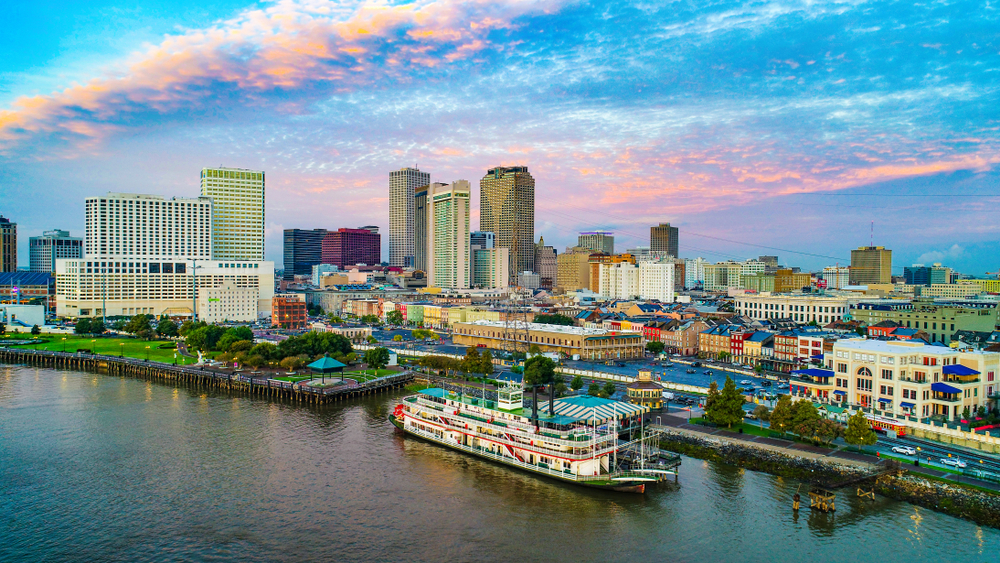 Self-improvement is key for any professional in all workplace settings. Effective leadership involves consistent self-growth in order to get the best out of yourself and, in turn, others. John Mattone can help you reach your full potential. As a world-renowned executive coach and the leading authority on intelligent leadership, John Mattone offers invaluable insights as a keynote speaker at events.
John Mattone is fully dedicated and committed to helping professionals advance their careers and has years of experience working with executives from a variety of industries
Engaging Keynote Speaking Events in New Orleans
John Mattone offers a wide range of options that, depending on your goals and needs, will benefit your leadership development:
The Intelligent Leader – Unlocking the 7 Secrets to Leading Others and Leaving Your Legacy
There is a common problem among businesses in today's fast-paced, technologically driven world. This problem has to do with being able to find and develop talent on a consistent level. Due to this, John Mattone came up with what is known as the leadership paradox. It is his way of putting his expertise to use to help potential leaders first realize their potential and then take steps toward reaching it.
Intelligent Leadership – What You Need to Know to Unlock & Unleash Your Potential
Named one of the three Top Advanced Leadership Development Programs that Change Lives, John Mattone's Intelligent Leadership keynote speech is suited for professionals that want to take their careers to the next level.
This program is geared toward potential leaders who are standing in their own way with self-doubt and outside obstacles. By tackling these issues, professionals can finally become the effective leaders they always wanted to be.
IGNiTE Your Inner-Core – LiVE the Life You Deserve
The IGNiTE Your Inner-Core program helps professionals identify their strengths and then use them for professional and personal development. Using the knowledge and skills learned in this program, attendees can begin to put them into action to attain success in whatever they want. This could be in their professional life with their careers such as leading, contributing on a team, etc. or even their personal lives with relationships, parenting, etc.
Transforming Culture – The Road to Reinvention & Renewal
Culture is everything when it comes to attaining success in the business world. This program is based on John Mattone's Cultural Transformations bestseller and it has been reviewed as one of the most life-changing programs in the business-leadership realm. The main objective is to teach organizations how to identify, create and continuously cultivate a culture where the members truly believe it what they're doing and are ignited to give their best day in and day out.
Intelligent Leadership for Millennials
Millennials make up a large portion of the workforce today and increasingly so, they are hungry to consistently grow. It is imperative to realize this as an organization and feed into this by providing continuous learning programs where they feel it is benefiting them both professionally and personally.
John Mattone has picked up on this key trait for this particular generation and offers this program to help these young professionals work their way through the tough business world with the right attitude, right values, and right decisions.
Book John Mattone For A Keynote Event In New Orleans
Contact John Mattone Global today for more information on booking John as a keynote speaker in New Orleans.