Thank You for purchasing John's book The Intelligent Leader
You are now one step away from claiming your FREE MLEI assessment!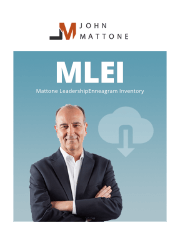 Please ensure you complete the short form to receive your free Mattone Leadership Enneagram Invetory (MLEI) Assessment* by email.
When you complete the MLEI, your results will be emailed back to you instantly.
*$110 value.