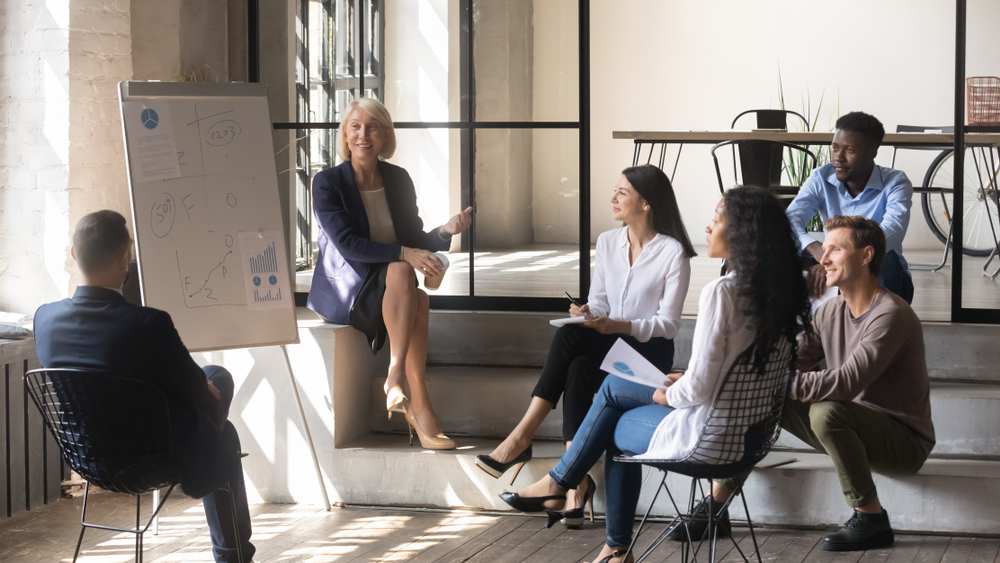 Business continues to grow in Maine making it a thrilling moment to be an entrepreneur. Many new business owners and business leaders have invested in their future, by working with leadership coaches, who can help them achieve greatness. Leadership affects a company's success on a big and small level. Therefore, John Mattone has designed leadership training for executives, managers, and rising leaders to reinforce and discover leadership skills that can promote them, and their company, to new peaks.  There has never been a lack in the number of business professionals applying and interviewing for jobs, seeking growth in today's competitive job market. Instead, the lack comes in the capability of these business professionals to reach their greatest potential on their own. With John Mattone's Maine Leadership Training, participants will build on their existing talents as well as develop new skill sets that can be beneficial to both their professional and personal lives.
Who benefits from John Mattone's Leadership Training in Maine?
Professionals who are seeking to enrich their leadership and executive coaching skills.
Professionals wanting to develop their coaching skills and help evolving talent for their company.
Professionals who want to develop core competencies that will help them stand out and reach the next professional or personal level.
Anyone who wants to develop their confidence and get ready to lead others.
Our leadership training programs concentrate on:
Interpersonal and personal communication
Confidence building
Public Speaking
Conflict Resolution
Creating and maintaining a positive work culture
Through, John Mattone's leadership training in Maine, individuals will receive the assistance needed to enhance their confidence, communication, resolve conflicts and become great public speakers.
Confidence
A leader with confidence is able to communicate their thoughts and ideas clearly and motivate others to act. plays a major role in leadership and how leaders are perceived. Mastering the skill of presenting yourself and speaking with confidence will make you stand out in the crowd of other leaders. John Mattone's leadership training will give you the tools needed, and the understanding required to feel secure and confident when performing your tasks.
Public Speaking
It is well known that speaking publicly is a common fear that can make even the most skilled business leader, look fragile if they are not able to effectively communicate to large or even small groups of people. Work on this skill by completing John Mattone's Leadership training.
Conflict Resolution
Conflicts occurring in the workplace are a nuisance and should be taken care of immediately. However, if the conflict is not handled correctly, it could result in a hostile workplace and could shine a negative light on the leader. Therefore, conflict resolution is a crucial piece of all leadership trainings, and individuals will learn how to deal with conflicts in a courteous and professional manner, that benefits everyone involved.
Contact John Mattone for Maine Leadership Training
Invest in your professional future by learning how to be an effective and successful leader today. John Mattone offers first-rate leadership training services for individuals of all business proficiencies, who want to enhance their personal and professional leadership skill set.
Contact John Mattone Global to learn more about our leadership training in Maine.