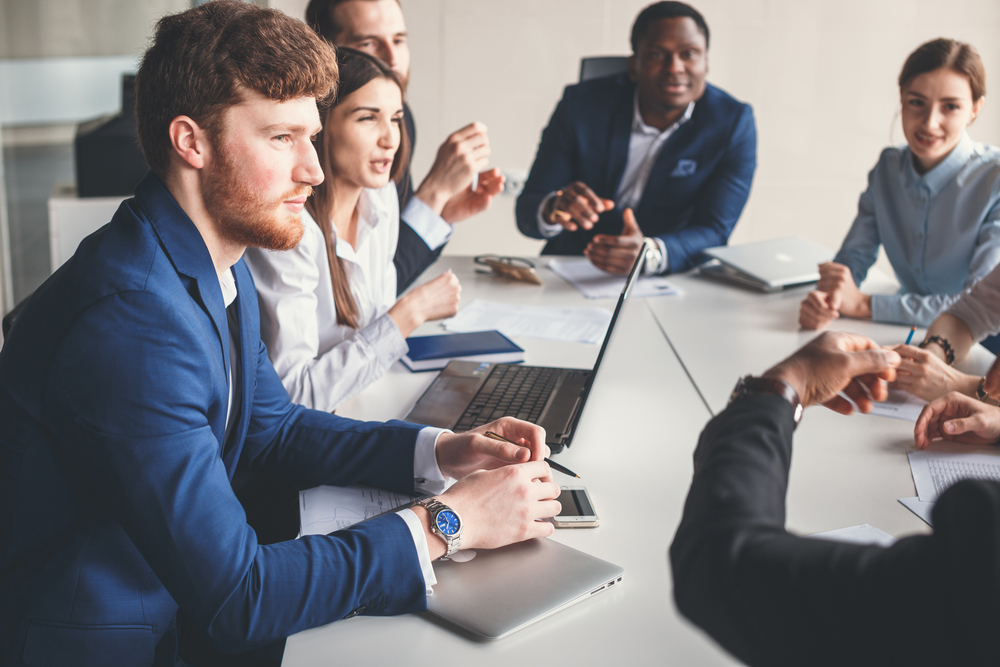 New Mexico is known for its fiery food, natural landscapes, and amazing adventures. From skiing to hiking and amazing Native American artwork, there is always something new to explore. The uniqueness has drawn many Business professionals to the state. With business on the rise, professionals are looking for new skill sets that can help them stand out in a vast sea of leaders. More corporate leaders have taken it upon themselves to train and work on the skill sets that got them to where there are in the first place. As with most things in life, there is constant change, and keeping up with that change and staying relevant can be a challenge. One way New Mexico residents can sharpen and create new leadership skills is by investing in themselves and complete the Leadership Training New Mexico, provided by John Mattone and his team of coaches. John Mattone is known all over the world for his keynote speeches and leadership training. Take advantage of the amazing opportunity to learn and train with one of the best leadership coaches in the world.  Determined professionals and executives regularly recognize the significance of understanding and mastering leadership competencies, including confidence, public speaking, conflict resolution, professional and personal growth, improving personal and interpersonal communication, and establishing and maintaining a positive work culture.
World-Class Leadership Training in New Mexico
With thousands of current and potential leaders in the U.S., the problem has never been in the quantity, but in the quality of these leaders and the ability to reach their full potential on their own. Therefore, John Mattone's leadership training in New Mexico is designed to help professionals build on their natural skills and develop new leadership skills that are transferable between business and personal life. John Mattone's training is structured yet flexible to the needs of the participant. Based on your goals, objectives, and areas of opportunity, our coaches will recommend and provide a pathway that will lead to results.
Strongminded professionals and executives often recognize the importance of grasping and learning leadership competencies. Competencies such as, confidence, public speaking, conflict resolution, personal communication, interpersonal communication, and establishing and maintaining a positive work culture. New Mexico's leadership training services have shown to be extremely valuable for professionals from all industries, no matter their career level. With our leadership and executive coaching programs, trainees will work side by side, with expert leadership coaches, that will help get their leadership skills to their ultimate level.
Public Speaking and Confidence
The ability to communicate effectively is an extremely important skill set for all individuals, especially those in a leadership role. However, it appears that most individuals freeze up when it comes to speaking in front of crowds or even small groups of people. Effective communication is an integral skillset for any executive. Without leadership programs, we help participants enhance their communication skill set and more importantly, provide you the confidence needed to speak in public situations.
John Mattone's elite coaching philosophy yields high results by bolstering participants' inner and outer core. This is achieved by learning to leverage the 4 "game-changing" outcomes altruism, affiliation, achievement, and abundance. participants are given the tools needed to achieve sustained excellence, driving breakthrough outcomes, not just for themselves and the company, but creating a constructive reputation that will outlast the rest.
Contact John Mattone Global Today
John Mattone's leadership training teaches individuals the vital and crucial leadership skills that will help them leave an enduring impact and flourish in the professional world. Leadership training has helped countless organizations and individuals expand their leadership expertise for the past 20 plus years. Take control of your career and use John Mattone's New Mexico leadership training to support your path to a sustained and successful career.
Contact us today for more information about leadership training in New Mexico.