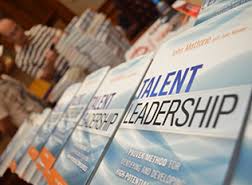 Cultural Transformations
Culture Transformation that leads to entire business transformation
Why Company Culture Starts at the Top
Experts John Mattone and Nick Vaidya Present New Thinking About Corporate Reinvention In CULTURAL TRANSFORMATIONS (Archive)
5 New Year's Resolutions for CEOs to Succeed in 2016
Robert Morris, Amazon Hall of Fame Reviewer
6 Critical Steps To A Winning Company Culture
BOOK REVIEW: Cultural Transformations
Experts John Mattone and Nick Vaidya Present New Thinking About Corporate Reinvention In CULTURAL TRANSFORMATIONS
Amazon Top 500 Reviewer-John Chancellor
An Inspiring Book on Leadership By Professor M.S.Rao
upstartHR: Cultural Transformations: Lessons of Leadership and Corporate Reinvention (Book Review)
Reviews of Intelligent Leadership
John Mattone's Intelligent Leadership: How to Unlock Your Full Potential and John Maxwell's The 5 Levels of Leadership: Proven Steps to Maximize Your Potential named as top "advanced"  leadership development system
Sources of Insight. J.D. Meier "Best Leadership Book of 2013…Best Since Stephen Covey's Seven Habits"
Intelligent Leadership named Top Business Book That Will Change Your Life
John Mattone's Intelligent Leadership, Tony Robbins' Creating Lasting Change and John Maxwell's 5 Levels of Leadership named Top Advanced Leadership Development Gifts that Changes Lives
J.D. Meier. "Leadership Development in a Box"
5-Star Review by Amazon Business Book "Hall of Fame" Reviewer, Robert Morris
5-Star Review by Naomi Blackburn "A Book and a Review"
A Coaching Tip: Roadmap for Leaders
Book of the Month. Institute of Management Studies (IMS)
Inc. Magazine/800 CEO Read Best-Seller's List
Reviews of Talent Leadership
5-Star Review by Amazon "Hall of Fame" Business Reviewer, Robert Morris
Full Potential Group. "Book of the Day" in April, 2013
The Wall Street Journal
New CEO: Prove You Are a Winner
Fast Company
Bad Leadership is Mostly Immaturity
The Globe and Mail
Intelligent Leadership Book Review
Chief Executives Magazine
The CEO Magazine
C-Suite Coaching: No Longer a "Nice to Have"
Chief Learning Officer Magazine
American Management Association (AMA)
An Excerpt from John Mattone's "Cultural Transformations"
Consultant John Mattone Talks to the AMA About Cultural Transformation
Has the Role of Leadership Changed?
John's AMA Thought Leader Interview
How to Choose Tomorrow's Leaders
Achieving Intelligent Leadership AMA Webcast Seminar
The Huffington Post
As President Obama's Executive CoachWhat's Keeping CEO's Awake?
Become a Transformational Leader and Transform Your Organization with 7 Indispensable Keys
The Thinkers50
Leadership Maturity Determines Your Ultimate Destiny
Great Leaders Possess Character
Speakers Connect
Understanding Performance vs. Potential
Human Resources Executive Magazine (U.K.)
Inspiyr Magazine
7 Steps to Making Smart Decisions
Insights Magazine (Chicago CPA Society)
Identifying and Developing High-Potentials
Smart Blogs on Leadership
Great Leadership Blog
The Widening Gap Between Leaders and Up and Coming Leaders
Intelligent Leadership Review (page 78)
Biblical Leadership
Will You Make the Right Choice?
Robert Morris Amazon Hall of Fame Reviewer Interviews
Robert Morris Blog
John Mattone's 16 Laws of Intelligent Leadership
Skip Prichard "Leadership Insights" Interview
PRWeb.com
Senior Executive Coaching Board of Advisors-John Mattone
Critica (Panama)
Panama will Receive Leadership Guru
Indians in Kuwait
World's Top Leadership Consultant and Executive Coach to Steve Jobs Speaks in Kuwait
Thomson Reuters Zawya
Zain Participates in the 'Intelligent Leadership' Seminar
Khaleej Times (Dubai, UAE)
Post-Talent Leadership Event in Dubai, November 20th, 2013
American Management Association: Playbook
How to Achieve A Real Work-Life Balance
Vigorevents.com
FloridaLeadershipMag.com
live mint
John Mattone featured on livemint.com
Talent Management
Burst That Bubble: Engaging Out-of-Touch Leaders
Gurubogen
John Mattone is one of 100 global leaders and entrepreneurs joining with Guy Kawasaki, Robin Sharma, Tom Peters, Simon Senek, Seth Godin and others who will appear in Jonathan Low's "Guru Book" to be published in 2016.
Coaching Tip: The Leadership Blog
Leadership and Corporate Reinvention
Forbes
6 Critical Steps To A Winning Company Culture
European Business Review
The 5 Cultures That Determine Your Company's Success
Change Management Review
How Executive Coaching Strengthens Business Transformation
American Marketing Association
Consultant John Mattone Talks to the AMA About Cultural Transformation
An Excerpt from John Mattone's "Cultural Transformations"
American Management Association
5 New Year's Resolutions for CEOs to Succeed in 2016
Smart Business
Cultural transformation starts with the CEO: can you implement change?
The Huffington Post
Why Culture Is More Important Than You Think!
iSharad
Interview with John Mattone: World's #1 leadership and culture authority
Upstart Business Journal
7 non-negotiable habits of transformational leaders
TLNT
How To Measure Culture And Prevent "Leadership Malpractice"
The European Business Review
The Transformation Imperative Collaborative Leadership is Key For Future Success