Mike Smith, Ph.D., CEO
Mike enlisted in the U.S. Air Force in 1983 and served for 26 years.  During the course of his career, Mike held numerous leadership positions to include Major Command Headquarters Staff, led several base Honor Guard teams providing military honors to fallen comrades, and later became a First Sergeant. At the height of his career, Mike was selected to serve as the First Sergeant of the elite USAF Thunderbirds Air Demonstration Squadron, where he traveled around the world representing the men and women of the Air Force through airshows, community visits, and speaking at events. After retiring from active duty, Mike transitioned into the civilian sector where he became a corporate leader in a Berkshire Hathaway Energy company working for Warren Buffet and Greg Able.  In that role he provided leadership, mentorship and guidance to company employees at all levels, including senior corporate leaders.
Mike currently serves as the CEO of John Mattone Global and Intelligent Leadership Coaching International, as well as Performance Improvement Coach and Lead Trainer for Intelligent Leadership Executive Coaching.
Mike holds a PhD in Industrial & Organizational Psychology, with a specialization in Leadership Development and Coaching, from Walden University, an Executive Certificate in Leadership from the University of Notre Dame, a Professional Certificate in Advanced Human Resource Management from the University of Nevada, Las Vegas (UNLV) and is a Certified Professional Corporate Speaker (CPCS). He is a Presidential Member of The National Society of Leadership and Success; and has been inducted into The International Honor Society in Psychology (PSI-CHI) as well as The National Society of Collegiate Scholars for commitment to the ideals of Scholarship, Leadership and Service.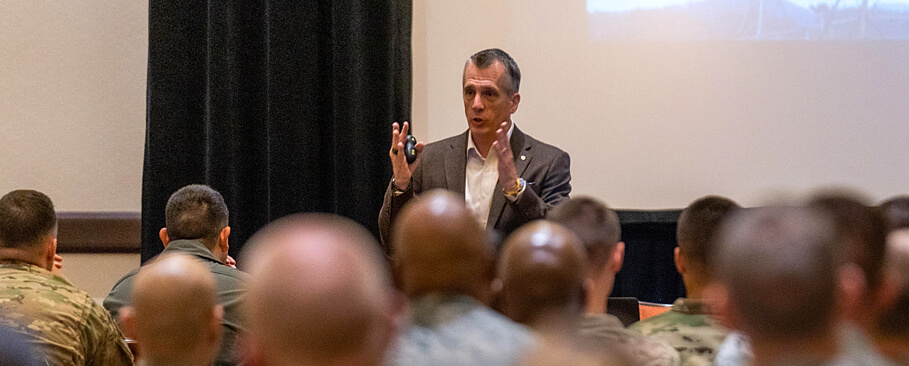 Mike and his wife Trish have been married for 29 years, and reside in Las Vegas, NV. They have 2 adult children, T.J. who serves in the USAF as a B-52 Dedicated Crew Chief stationed at Barksdale AFB in Louisiana, and Vanessa who resides in Las Vegas and is a mortgage broker as well as a full-time college student studying Forensics.