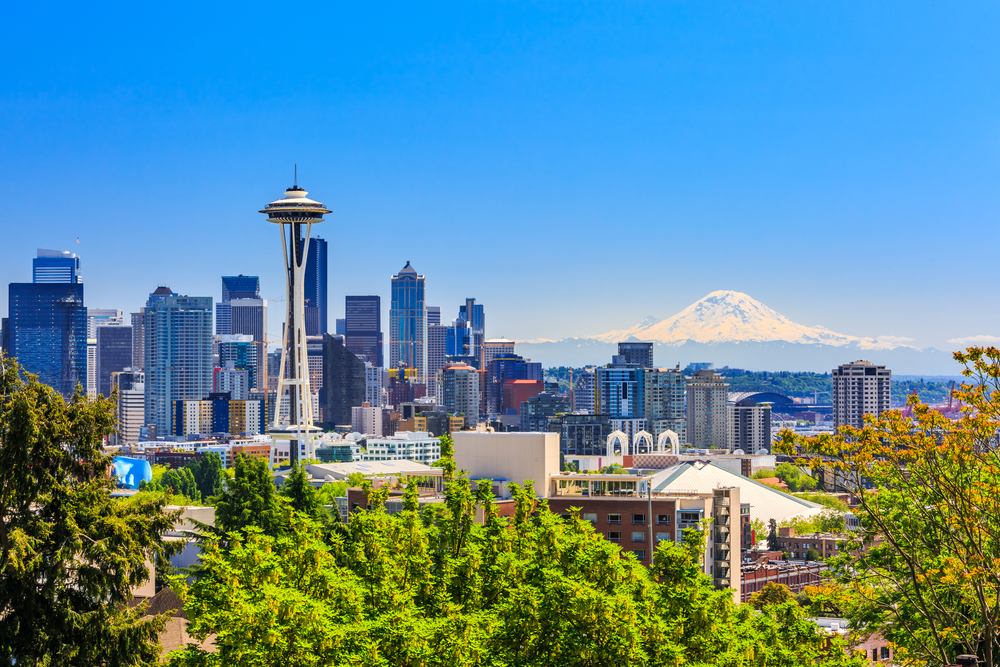 Having an inexperienced manager running an important aspect of your business will lead to damaging consequences. However, there are still many companies that trust managers that have not been fully trained with leading various initiatives. If you just hired a new employee, you would not put them in front of your customers without the proper training and education. If this is the case, then you shouldn't want an unqualified manager leading your team without the proper leadership training.
In Seattle, the competition in the corporate world is ever-growing. It is necessary that top-level executives, managers, and all professionals in a competitive environment have the essential leadership skills to help drive an organization to success. Seattle leadership training helps individuals gain the knowledge and skill needed to thrive in the professional world.
Why Should You Hire a Seattle Leadership Coach?
When you hire someone that does not have leadership training, the results can be quite detrimental. The company could see a decline in motivation, productivity, and efficiency. The company could also experience disorder and low morale. You could have the best processes in place, but if there is not a strong leader to oversee it all, then it is a waste.
In Seattle, John Mattone is a well-reputed leadership training and executive coach who has helped many professionals expand their careers and skills. John offers various Seattle leadership training that helps build on the critical skills and qualities needed to be a successful leader. If you want to stand out from the competition, leadership training in Seattle is a necessity.
Based on your goals and objectives, John will create a customized plan of action for you and your team members. This will include the different areas of focus that you'd like to cover, as well as any additional areas that John believes you would benefit from.
John's Seattle leadership training services engage help to teach the essential skills and qualities needed to thrive as a professional. With years of experience in executive coaching and leadership speaking, John Mattone is one of the world's best leadership training coaches.
Leadership Training in Seattle
John Mattone bases all of his Seattle leadership training programs around the specific goals and objectives and team culture of the client. He will assess your needs and budget and come up with the best leadership training for you and your employees.
Intelligent Leadership
This leadership training program was created based off of John Mattone's best-seller, Intelligent Leadership. This program is designed to help leaders advance their skillsets and reach their full potential.
Transforming Culture
Transforming Culture is a leadership training program that revolves around the workplace atmosphere. It helps leaders learn how to create a more rewarding environment for their team members which, in turn, leads to better productivity and passion from the employees.
Talent Culture
John's Talent Culture leadership training surrounds the topic of developing high-potentials into successful leaders. The program focuses on teaching essential skills to have when searching for new talent for the organization. It also focuses on developing new talent to become effective leaders down the road.
Success Yourself: Unlocking and Unleashing Your Greatest Potential
Success Yourself: Unlocking and Unleashing Your Greatest Potential is a leadership training that dives into unleashing your greatest potential. Here, John helps you connect with your heart, mind, and soul, and really reaching into your inner-core, to find out what prohibits you from overcoming obstacles and reaching for opportunities. You will learn how to defeat challenges and grow both personally and professionally. You will also learn how to form business relationships, increase your productivity and achievements, and learn how to balance your work life and home life.
Leadership Coaching & Talent Management
This particular leadership training helps individuals grow as professionals in general, and within their career paths. In this course, John provides professionals with better tools and techniques to overcome challenges and drive success. The course is based on John's best-seller, Trends in Executive Development.
Contact John Mattone for Leadership Training in Seattle
If you are ready to take your professional career and your business to higher levels of success, then investing in John's Seattle leadership training services should be your next move. For more information on leadership training in Seattle, contact John Mattone today.