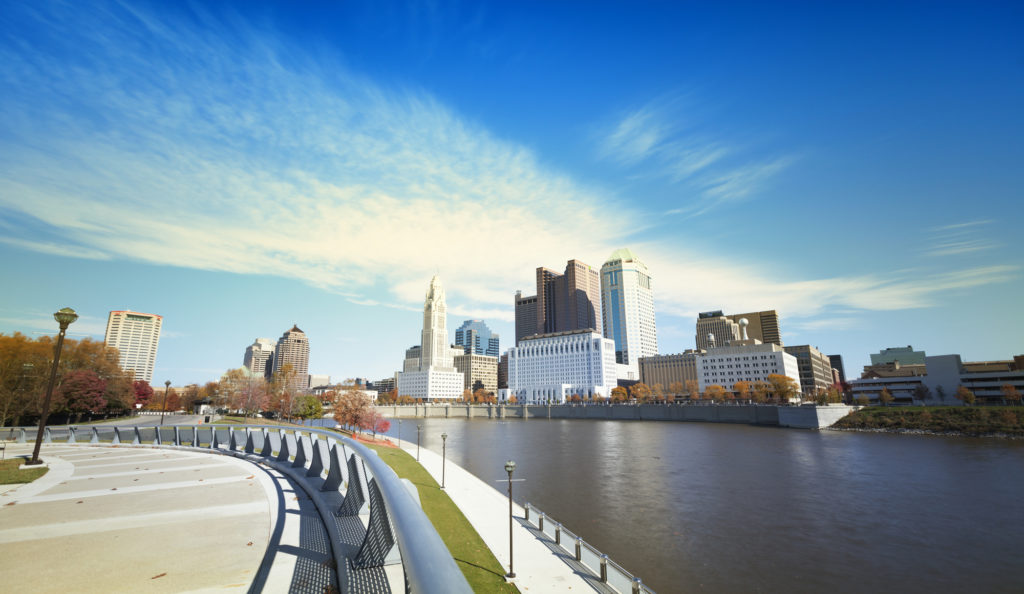 There are companies everywhere that have inexperienced managers leading a team or overseeing a department, or even overseeing the company as a whole. In many cases, employers would not trust a newly hired employee to speak with your customers without the proper training and experience. So, why would you trust an unqualified manager to run significant parts of your business?
The good news is that leadership training can help prepare professionals for management roles. Leadership training in Columbus can teach professionals the skills and qualities needed to excel in their careers.
Why Do You Need Columbus Leadership Training?
There can be truly damaging effects of having an inexperienced manager leading a team. Some of these can include declining sales or results, frustration within the workplace, disorganization, poor morale, and more. It doesn't matter if you have good ideas and strategies in place if you do not have the qualified team behind it all. However, if your team has invested in the right leadership training, results can be extraordinary.
John Mattone's Columbus leadership training programs are designed to provide practical and necessary skills to help professionals succeed in the workplace. From increased productivity to better retention to maximized efficiency – you earn a significant advantage over the competition.
John Mattone offers a variety of leadership training programs in Columbus that are sure to agree with your budget and your specific goals or objectives. John can work with you to build a customized leadership training plan specifically for what you are looking for.
John's Columbus leadership coaching programs employ only the most up-to-date and most effective practices from a leadership standpoint. We make sure that all of the elements within our leadership coaching programs are centered around your company's specific objectives, culture, and for each professional or leader.
John Mattone has decades of experience within the leadership realm. He also has many years of experience in executive coaching in Columbus and throughout many other parts in the world. John has had the necessary training and maintains the impressive credentials to make him one of the world's leading executive and leadership coaches.
Leadership Training in Columbus
Based on your needs and budget, John Mattone offers a range of different leadership courses in Columbus. After an initial consultation, John will be able to determine which leadership training is the best fit for you and your team.
Intelligent Leadership
John Mattone's Intelligent Leadership program focuses on developing a professional's skills so that he or she can reach full potential as a successful leader. In this Columbus leadership training program, professionals will learn how to overcome any challenges or obstacles and push forth with opportunities. The program is based off John Mattone's best-seller, Intelligent Leadership.
Transforming Culture
John Mattone's Transforming Culture leadership training program helps team leaders learn how to encourage a positive and motivating culture within the workplace. Once the culture has been improved in the workplace, efficiency and productivity will soar.
Talent Culture
John Mattone's Talent Culture leadership training program is designed to help those in the hiring departments of their organizations with securing the best talent in new hires. This may include HR professionals, CEOs, COOs, or anyone that works with hiring new team members. This course shows them the ropes on what to look for in new hires and how to develop new hires into successful leaders.
Success Yourself: Unlocking and Unleashing Your Greatest Potential
The Success Yourself: Unlocking and Unleashing Your Greatest Potential program focuses on a professional's inner-core and helps them unlock their greatest potential as a leader. Focusing on areas like the heart, mind, and soul, John Mattone teaches individuals how to connect within themselves to better their professional abilities. Once this has been reached, it is much easier for individuals to connect with others and help them recognize their full potential as well. Results from this leadership training program include higher levels of success and achievement, healthier work/life balance, and beneficial professional relationships.
Leadership Coaching & Talent Management
The Leadership Coaching & Talent Management leadership training program is designed to help professional effectively grow within their roles to generate better results. The program also helps executives and leaders grow in the overall professional realm with expanding upon their skillsets and knowledge. This program was created based on John Mattone's best-seller, Trends in Executive Development.
Contact John Mattone for Leadership Training in Columbus
John Mattone is a top leadership coach in Columbus and one of the most prominent executive coaches in the world. For more information on leadership training in Columbus, contact John Mattone today.