SEE YOURSELF AS OTHERS SEE YOU
The Strategic-Tactical Leadership Index-360 (STLI-360) is John's research-based, proprietary multi-rater assessment.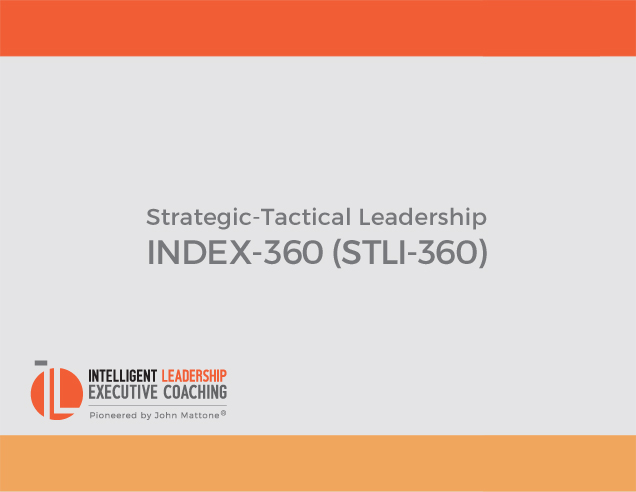 DISCOVER YOUR OUTER-CORE GIFTS & GAPS
The Strategic-Tactical Leadership Index-360 (STLI-360) is John's research-based, proprietary multi-rater assessment that measures your effectiveness as a leader as seen by others across nine outer-core competencies, such as Strategic Thinking, Critical Thinking, Decision-Making, Talent Leadership, Team Leadership, Communication Skills, Emotional Leadership and Drive for Results.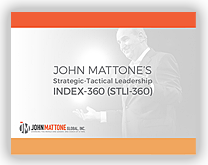 RECEIVE YOUR CUSTOM STLI-360 REPORT
UNIQUE INSIGHTS. GAME-CHANGING STRATEGIES.
For $350.00 (USD):
JMG will organize and implement your STLI-360 administration.
We handle notifying your stakeholders and sending reminders.
We will prepare your custom STLI-360 40+ page detailed report.
We are here for you should you want your results debriefed by John Mattone himself or one of our certified coaches.
UNLOCK & UNLEASH YOUR LEADERSHIP POTENTIAL
Your STLI-360 administration includes us handling all the details to ensure your stakeholders are properly notified (and reminded) about their participation in your 360-assessment and provides confidential STLI-360 access information so they can provide their anonymous feedback. In addition, we will prepare a custom 40-page STLI-360 Report: (a) comparing your self-assessment ratings to your stakeholder's (manager, peers, direct reports, indirect reports, and other) ratings; (b) detailing your highest and lowest rated competencies and behaviors; (c) highlighting your most significant "blind spots" and "surprise strengths"; and (d) capturing "open-ended" comments from your stakeholders about your leadership strengths and development needs.
THE STLI-360 – HOW THE PROCESS WORKS

CLICK TO ORDER THE STLI-360
AND TALK TO OUR TEAM
RECEIVE YOUR
STLI-360 REPORT

TALK TO OUR TEAM
ABOUT NEXT STEPS
Discuss your go-forward strategy in a FREE session with a John Mattone-Global team member.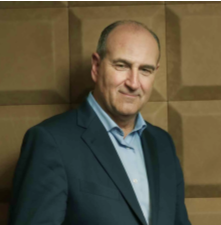 John Mattone is the #1 authority on Intelligent Leadership, the world's top executive coach, the "coach of coaches" and one of the world's top ten leadership authorities and speakers. He is also the creator of the Mattone Leadership Enneagram Inventory (MLEI), which he first created in 1995. Since then, over 10,000 global leaders including over 500 of the Fortune 1000 CEO's have taken the MLEI.
"The most important decision you can make to become the absolute best
leader and person you can be is the decision to be vulnerable. Most people look
at this decision as weak, while the best of the best see it as strong—requiring
massive courage. Taken together, vulnerability and courage are the seeds that
ignite growth in people."
– John Mattone