WELCOME TO INTELLIGENT LEADERSHIP® ONLINE ACADEMY (ILOA)
BRINGING WORLD-CLASS EXECUTIVE COACHING TO EVERYONE.
RELEVANT. TIMELY. PRACTICAL.
ACTION-BASED. AFFORDABLE.
GUIDED BY THE WORLD'S TOP EXECUTIVE COACH.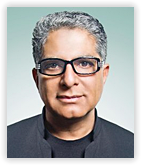 "John Mattone understands that truly great leadership always starts on the inside. More than that, John is a master of helping people discover and cultivate their innate leadership potential through advice that is both practical and profound."
– Deepak Chopra: Author, "You Are the Universe"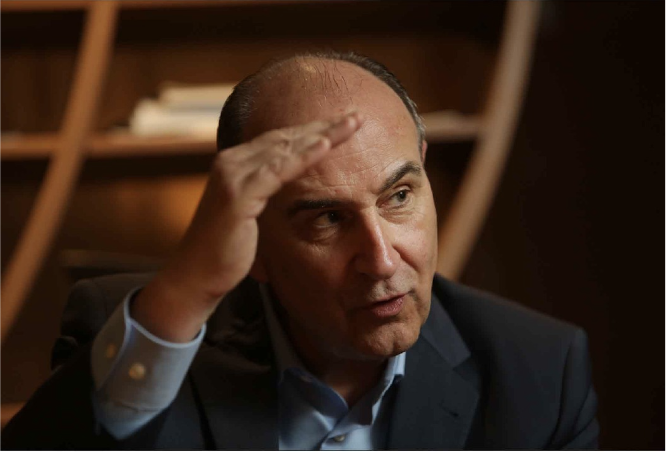 "No longer is world-class executive
coaching only for executive-level leaders — ILOA brings world-class executive
coaching to everyone"
–John Mattone
From John Mattone…
Congratulations on taking a big step—actually, a quantum leap—toward igniting your inner-core, growing your leadership, living a more fulfilling work and home life, even securing your legacy. I have come to believe nothing else in our lives matter, other than committing with deep purpose and focus to these four pillars. The essence of who I am today and how I have grown my reputation to be known as the world's top executive coach (said with deep humility and gratitude), is because I finally committed—in 2010 and 54 years old, to embracing these pillars. Yes, better late than never!
It took me a long time…
to recognize that the "secret" to my own achievement and fulfillment—in life and professionally, was connected to embracing and mastering these foundational pillars. Along the way, I was able to discover that the most important and powerful pillar was my inner-core and, once I learned to "go deep" and connect with it, embrace it, and learn about it and from it—my life changed! I discovered the ultimate "ignitor" to everything that matters in life is determined entirely by the strength, maturity, and vibrancy of our inner-core. I have learned that if our character, values, self-concept, thinking patterns and emotions are strong, there is always positive "spill" to our "outer-core", which is what the world sees. The key to our performance, achievement, reputation, and the results we get in life and business, is all ignited from within. As I have grown, I have learned to strengthen my own inner-core, which has fueled my own mastery of the pillars and now my life's work is dedicated to helping others do the same.
Don't make the mistake I made…
which was committing—late in life, to discovering the "secret" to my own fulfillment. Now that you know my "secret", I encourage you to act now. Don't make the other big mistake many leaders make–-which is trying to navigate this journey alone. Life, leadership, and business is way too tough nowadays to try to go it alone. You owe it to yourself, your family, team, and organization to be fully poised and prepared to meet and solve any challenge that comes your way. Let us help!
Welcome to Intelligent Leadership® Online Academy (ILOA)…
Empowering yourself and others, managing teams remotely, managing and leading change in a VUCA (Volatile, Uncertain, Chaotic, Ambiguous) world, solving problems with a multiplier effect are some of the "new-normal" leadership skills—not of tomorrow anymore. Today.
ILOA is the future of leadership development, Now.
ILOA creatively and masterfully equips your leaders and emerging leaders with both the winning "mindset" and inner-core strength needed to spark, fuel, and grow their "new-normal" leadership capabilities. ILOA delivers personalized coaching to your entire workforce efficiently, cost-effectively, with a powerful ROI. No longer is world-class executive coaching only available to executive-level leaders—ILOA brings world-class executive coaching to everyone.
"Executive and leadership coaching is the best way to ignite higher level performance and engagement while equipping
your leaders and future leaders with the transformative growth mindset needed to create a diverse, inclusive,
and innovative culture that delivers real results"
–John Mattone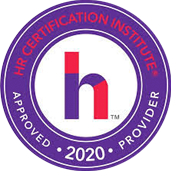 The use of this official seal confirms that this Activity has met HR Certification Institute's® (HRCI®) criteria for recertification credit pre-approval.
Disruption and Opportunity are Two Sides of the Same Coin
The organizations and leaders who accurately read and navigate this new reality will be ones who not only survive – but thrive – in the days, months and years ahead.
No longer are the traditional leadership programs the answer.
It's not about pushing stale e-learning modules out to learners so they can "check the box". It's also not about having them consume volumes of free online content either.
It's about…
Consuming powerful, transformative "bite-sized" content—quickly and efficiently.
Taking action and putting newly learned capabilities into practice immediately.

Reflecting on actions taken and accountability with the help of a John Mattone Master Certified Executive Coach.

Measuring results and gamification to track individual and team progress.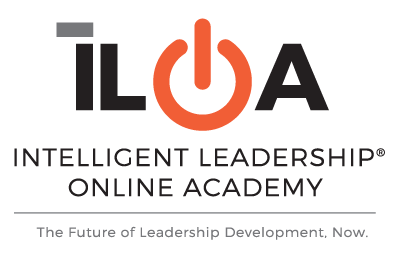 Intelligent Leadership® Intelligently Delivered. Become the best leader and person you can be working with John Mattone as your personal coach for 10-weeks–investing just 20-30 minutes/week, in this cost-effective, revolutionary online action and accountability-based leadership development and coaching program based on John's global bestseller and top 50 leadership books of all time, The Intelligent Leader: Unlocking the 7 Secrets to Leading Others and Leaving Your Legacy.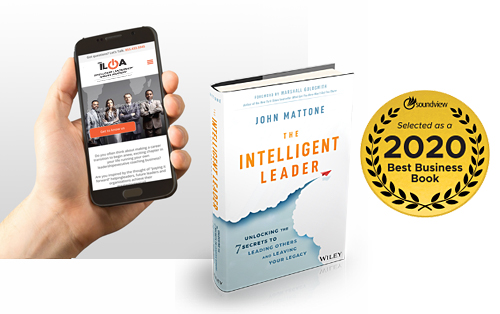 GROWING LEADERS. BUILDING CULTURES. DRIVING RESULTS.
Your 10 Week Journey with John Mattone, the World's Top Executive Coach
HAVING A COURAGEOUS MINDSET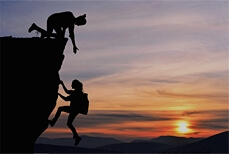 CREaTE A MASSIVE VISION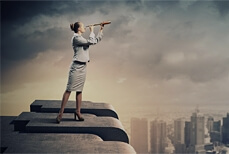 BECOMING SELF AWARE OF YOUR INNER CORE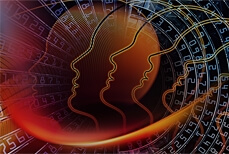 BEING OPEN TO FEEDBACK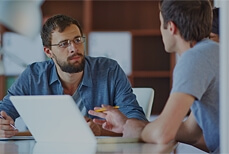 SPENDING TIME ON REFLECTION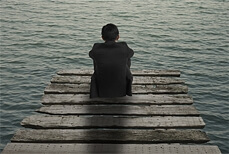 THE DISCIPLINED PURSUIT OF LESS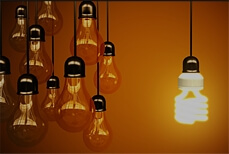 LONG TERM MINDSET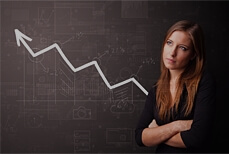 FINDING THE GLOW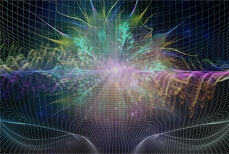 DEVELOPING A CORE PURPOSE STATEMENT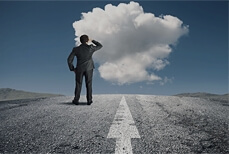 MAKING THE DECISION TO BE GREAT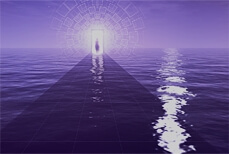 INTELLIGENT LEADERSHIP® ONLINE ACADEMY. HOW DOES IT WORK?
Leaders watch a compelling 3 to 4-minute video delivered by John Mattone.
They take action during the week based on John's key lesson.
They log their insights and key learnings into the platform.
They receive virtual coaching from a John Mattone-Global Master Certified Executive Coach.
Leaders are held accountable through gamification, progress reports and ILOA's proprietary post-program ROI Tool.
Coaching and Leadership Development doesn't have to end when ILOA concludes. Leaders have the option to continue their development journey with a variety of cost-effective virtual coaching options available.
No stale e-learning program content. No onerous time commitments. No theoretical learnership models. No setting-up virtual classrooms and webinars. No more wasted spend with little to show for it.
RELEVANT. TIMELY. PRACTICAL. SCALABLE. ACTION-BASED.
GUIDED BY THE WORLD'S TOP EXECUTIVE COACH…
INTELLIGENT LEADERSHIP® ONLINE ACADEMY.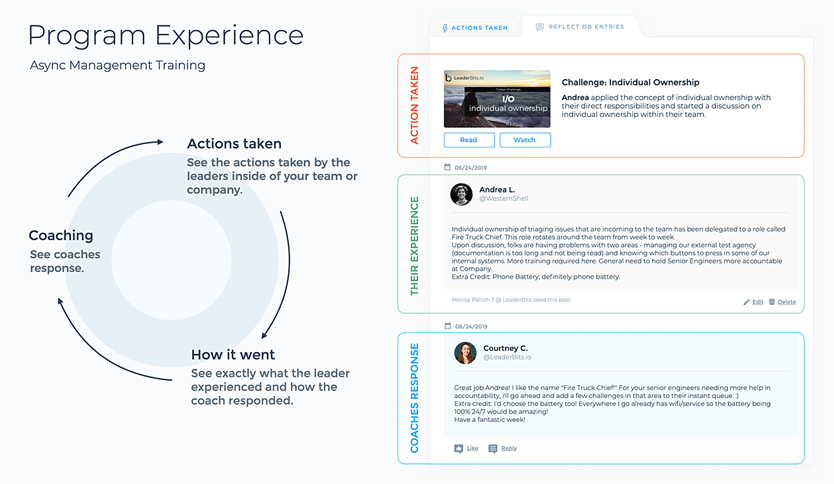 All of this takes no more than 20-30 minutes of a leader's time during the week in the platform.
John Mattone Global, Inc., is an Approved Provider (AP) by the HR Certification Institute™ — HRCI®. Intelligent Leadership® Online Academy has been awarded 15 recertification units based on the number of instructional hours associated with the ILOA program. For more information about certification or recertification, please visit the HR Certification Institute website at www.hrci.org.