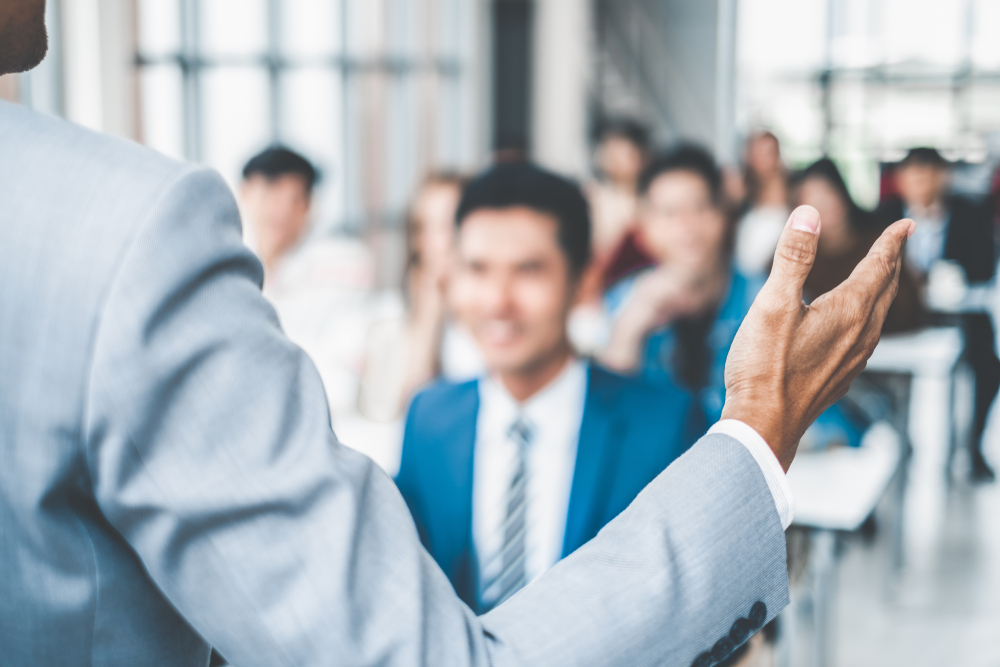 Connecticut is conveniently located between Boston and New York City, which makes it the perfect state for business professionals. With so many professionals competing for growth and changing companies to seek better opportunities, the turnover rate is proving to be a challenge. One area that owners can manage and develop is the work environment, culture, and relationships. Establishing and preserving a good work environment is not an easy job, but a good leader gets it done. Leadership affects a company's accomplishments on a large and small level. John Mattone has designed leadership training for executives, managers, and developing leaders, who seek to strengthen and learn leadership skills that can elevate them to new heights.
Who can gain from John Mattone's Leadership Training?
Executives and professionals looking to enhance their leadership and executive coaching skills.
Executives and professionals who want to continue developing their coaching skills and support emerging talent.
Executives and professionals who want to develop core competencies that will help them stand out and reach new levels.
Anyone who aspires to enhance and develop their confidence and prepare to lead others.
Effective Leadership Training in Connecticut
There is a boom in the number of professionals applying for jobs and seeking growth in today's competitive job market. However, there is a lack in their ability to achieve their maximum potential on their own. Through John Mattone's Connecticut Leadership Training, participants build on their current skills as well as develop new skill sets that can be used in both their personal and professional lives. Our leadership coaches will evaluate your current leadership strengths and weaknesses and establishing an outline to amplify your leadership skills. Participants are given the necessary tools needed to achieve continuous excellence, not just managing superior results for themselves and their coworkers or teams but creating a positive legacy that will survive the competitors.
Through, John Mattone's leadership training in Connecticut, individuals get the support they need to improve their communication skills, boost their confidence, manage conflicts, and improve their public speaking.
Confidence and Public Speaking
Confidence plays a major part in leadership and how leaders are recognized by others. John Mattone's leadership training will provide you with the necessary tools, and experience necessary to feel secure and confident when performing your job duties. Another major skill that helps leaders stand out is public speaking. Public Speaking is a typical fear and can make even the most experienced leader look fragile if they cannot effectively communicate in a public setting.
Contact John Mattone for Leadership Training in Connecticut
Take control of your career by becoming an efficient and productive leader today. John Mattone offers first-rate leadership coaching services for individuals from all business levels, who wish to improve their personal and/or professional leadership skill set. Contact John Mattone Global, to get more information about our leadership training in Connecticut.