Develop the self-awareness needed to change and learn how to leverage your strengths and address your
weaknesses, cost-effectively.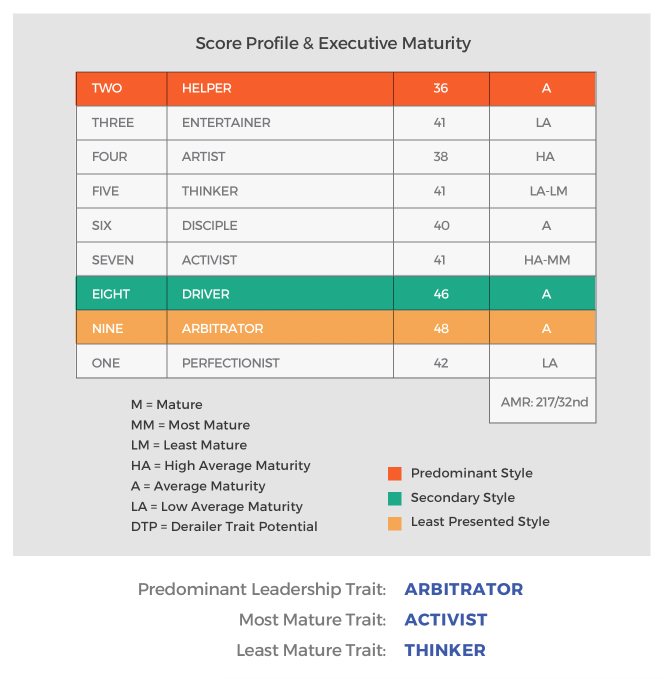 INTELLIGENT LEADERSHIP DEVELOPMENT ACCELERATORS
Proven, Affordable Leadership Development with the World's Top Executive Coach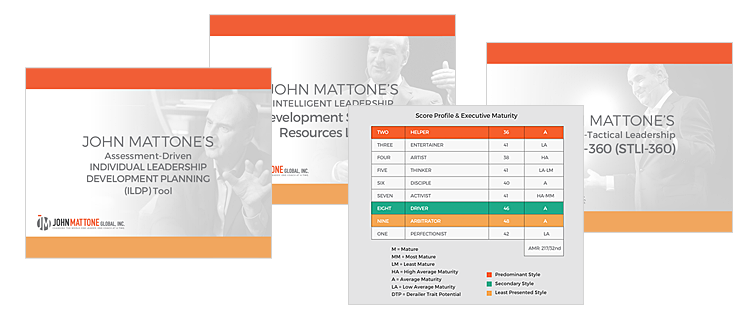 Personal transformation from the inside-out.
"In an era where many are claiming to have the "magic bullet" for personal and leadership effectiveness, John presents an original and creative approach that speaks for itself. He impacted me deeply at the most important inflection point of my professional and personal life. I recommend you to try this course out. You may well discover it offers the help you need to truly transform yourself from the inside out."
—Prof. Peter P. Pramstaller, MD, Scientific Director, Center for Biomedicine, Bolzano, Italy
Your growth journey as a person and leader requires a coach who can show you the way….
Not only can show you the way, but help you explore the depths of your mind and soul so you can discover and leverage your strengths while also discovering and addressing your development needs— head on. Most leaders try to navigate this journey alone, but they soon find out they can't do it alone. The fast-paced world of business, leadership and life is turbulent and disruptive, making it essential that you have a skilled mentor and coach who can help you navigate this complexity but, also, who can and will help you unlock and unleash your greatest potential so you become all that you can be. I have spent 30+ years learning and mastering the elements of what great leadership constitutes and requires of a person. After investing in one of my Intelligent Leadership Accelerator packages, you will gain immediate access to my proprietary and proven but, affordable, assessment and development tools, resources and coaching that I guarantee will ignite and sustain your leadership development journey.
Intelligent Leadership, my globally accepted and recognized leadership philosophy, deals with igniting and strengthening a leader's inner-core strengths and talents (i.e., character, self-image, values, thoughts, emotions) and translating their inner-core discoveries into driving greatness in their outer-core behaviors. These behaviors fulfill four "game changing" outcomes which they can leverage in their business and life: Altruism, Affiliation, Achievement, and Abundance (The 4 A's). The 4 A's are the seeds to achieving sustained greatness and creating a lasting legacy.
Intelligent Leadership Development Accelerators
Ideal for leaders at all levels, here's your opportunity to accelerate your own personal development as a leader by "bundling" my most proven assessment and development tools. By investing in your personalized ILDA "bundle", you gain exclusive access to my powerful assessments/tools and my signature leadership development process and personalized coaching to gain the edge you need to becoming a stronger leader at work and home.
ILDA Assessments, Tools and Resources
The Mattone Leadership Enneagram Inventory (MLEI) is a powerful assessment of your inner-core (i.e., self-concept, values, character, thinking patterns, and emotional make-up) strengths and gaps. Steve Jobs took the MLEI, which led to his coaching work with John Mattone…you can be next.
The Strategic-Tactical Leadership Index-360 (STLI-360) is my research-based 360 which measures the strength and vibrancy of nine of your outer-core (i.e., leadership skills and competencies such as strategic thinking, critical thinking, team leadership, etc., that I have found to predict leadership success. Our team will handle the administration of your STLI-360 including email notifications, sending follow-up reminders and generating your STLI-360 Report.
The Individual Leadership Development Planning Tool (plus the Bonus Resources–Leadership Development Strategies Resource Library and Sample ILDP) will provide you the roadmap for creating and implementing your own "game-changing" leadership development plan that will deliver the results
you deserve.
Your ILDA Options
Option 1: Quick Start
MLEI Interpretive & Coaching Report
ILDP Tool (plus Bonus Resources)
Option 2: Quick Start plus Coaching Debrief
MLEI Interpretive & Coaching Report
ILDP Tool (plus Bonus Resources)
30 or 60-minute coaching session (MLEI Coaching Debrief) with one of our certified coaches
Option 3: Power-Pack
MLEI Interpretive & Coaching Report
ILDP Tool (plus Bonus Resources)
STLI-360 Administration and STLI-360 Report
2-hour coaching session with one of our certified coaches to include both a debrief of your MLEI and STLI-360 assessment results
John Mattone's Coaching has a 100% success rate for executives who have
gone through Intelligent Leadership Executive Coaching for at least six months.