Keynote Speaker Minneapolis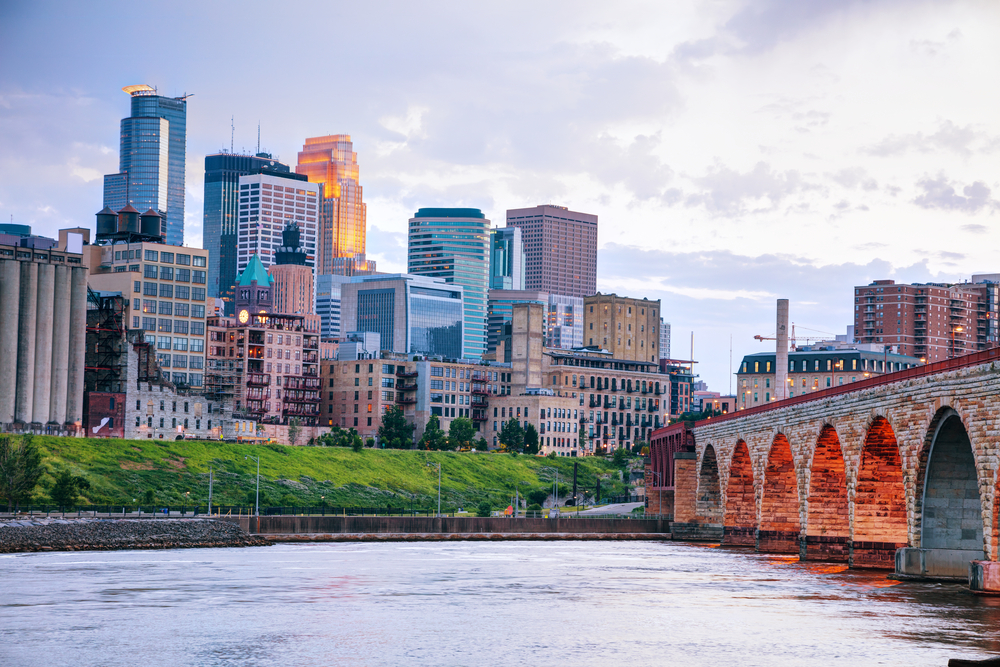 You're a professional in the workforce: a key to always improving in your craft is to continuously work on your self-growth. If you want to become an effective leader, you need to recognize — and reach — your full potential.
Known as one of the top executive coaches and keynote speakers on intelligent leadership, John Mattone offers not only valuable insight, but regularly brings high energy and passion to his keynote speeches.
Not all keynote speakers are created equally. John Mattone's dedication and full desire to aid executives grow in several areas of their professional careers sets him apart. He has worked with top-level CEOs, government officials, managers, directors, and rising professionals across several industries.
A Memorable Keynote Event in Minneapolis
John Mattone has a variety of keynote speeches he can offer you, depending on your goals or objectives. Each type of keynote speech has a different agenda and ultimate takeaway.
Some of the common keynote speaker options that John Mattone provides include the below:
The Intelligent Leader – Unlocking the 7 Secrets to Leading Others and Leaving Your Legacy
The professional world is loaded with potential leaders. But, many businesses are struggling to both identify and grow that talent. That is what led John Mattone to create the leadership paradox. The leadership paradox aims to help potential leaders uncover their keys to success. This allows those leaders to unleash their full potential and take both themselves and their organization to the next level.
Intelligent Leadership – What You Need to Know to Unlock & Unleash Your Potential
John Mattone's Intelligent Leadership keynote speech and workshop was named one of the three Top Advanced Leadership Development Programs that Change Lives.
What does this program focus on? It introduces top principles to assist leaders in overcoming self-imposed fears and outside obstacles, allowing them to be the most effective and thriving leader they possibly can be.
IGNiTE Your Inner-Core – LiVE the Life You Deserve
What do many people struggle with? Finding their inner strengths that help them grow both their personal and professional lives. The IGNiTE Your Inner-Core program delivers knowledge and skills that will help attendees learn how to recognize what strengths they possess and how best to utilize them in finding both personal and professional success. Whether this takes the form of being a better team member, parent, leader, teacher, the goal is to help you better yourself.
Transforming Culture – The Road to Reinvention & Renewal
The Transforming Culture program is based on John Mattone's Cultural Transformations bestseller. It is considered one of the most life-changing programs to attend.
It focuses on educating organizations on ways to create inspiring, challenging, and rewarding atmospheres. With the goal of driving people towards growth and success. This program wants to help every single team member in an organization to develop personally and professionally.
Every organization wants to build a positive and encouraging work culture that allows team members to really believe in the company's goals and help each other achieve new experiences and achievements. Those are some of this program's ultimate objectives.
Intelligent Leadership for Millennials
Millennials make up a big portion of new leaders in the workforce. It is imperative that they find continuing education programs that are geared specifically to them and their professional experiences.
John Mattone has experience in helping these young professionals navigate the corporate world by instilling strong values, skills, and key takeaways toward success within their respective organizations.
Contact John Mattone For A Keynote Speech In Minneapolis
For more information on Minneapolis speaker events or Minneapolis keynote speakers, contact John Mattone today.