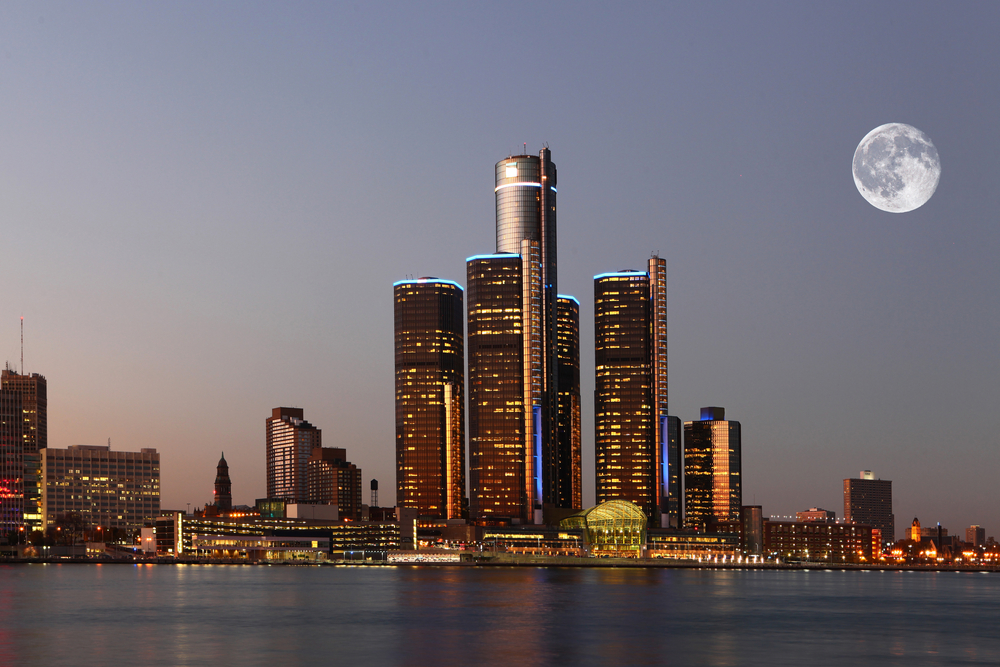 For over 20 years, John Mattone has been one of the top authority figures on leadership development and leadership training.
With the strong belief that leadership coaching is one of the most effective tools available to drive professional development to a deeper and more sustainable level, John Mattone helps individuals, groups, teams, and entire organizations to become better leaders.
The ultimate goal of leadership training is to empower individuals and companies with real, long-lasting results.
Effective Leadership Training in Michigan
When it comes to leadership training, there are dozens of benefits one can see by participating in these types of programs. These training programs are designed to offer an exclusive journey for educational learning and long-term behavior change.
Leadership coaching programs assist professionals who want to develop enhanced approaches to leadership that will help drive their management styles to a higher level of success.
Some of the benefits you can expect to retain from these programs include:
Create mutually-beneficial, strong relationships
Develop oneself as an individual and as a leader
Increase the ability to lead a team
Create motivation for high-performance and productivity
Increase effective communication styles
Help build positive organizational change
And, much, much more.
John Mattone's Michigan Leadership Training Programs
John Mattone is considered the #1 authority on intelligent leadership and is well-known as one of the top leadership keynote speakers in the world. He offers a variety of leadership training opportunities, including the below options:
Intelligent Leadership: What You Need to Know to Unlock & Unleash Your Potential
This program was created based on one of John's best-sellers called Intelligent Leadership that was published in March of 2013. In this leadership training program, John teaches the philosophies that have earned him his place as the one that leaders all over the world turn to in order to overcome self-imposed limiting thoughts and habits. In this program, he advises on how to find and put forth the greatness within oneself, their team, and their company. John reviews how to create an environment that drives efficiency and productivity, and how to create a winning culture that drives long-lasting results.
Transforming Culture…The Road to Reinvention & Renewal
This program was designed to help individuals and organizations to take the critical steps that must be planned out ahead of time and implemented appropriately in order for the organization to maintain a winning culture for their team members. This winning culture that results from implementing the critical steps is one that will inspire, involve, and encourage the talent of your team members which will, in turn, drive long-lasting, positive results. This program specifically helps to reinvent your current organization from the top to the bottom so that all individuals feel a sense of "centeredness" and are passionate about their work.
It's About Talent…It Will Always Be About Talent: How to Create & Sustain a Winning Talent Culture
This program was created based on one of John's best-sellers called Talent Leadership. The "It's About Talent" leadership training program is targeted for HR professionals and those within operations roles. These individuals are typically responsible for designing, employing, and steering leadership valuation and coaching processes and practices. Here, John will review the necessary components that need to be incorporated and optimized when it comes to retaining success in talent management.
Success Yourself: Unlocking and Unleashing Your Greatest Potential
This program was designed to help the inner-core of high-level leaders so that they can connect with the hearts, minds and souls of those around them – whether that be in the personal life or professional life. This program is designed to strengthen areas like one's self-image, one's values, one's beliefs and emotions, and so forth, in order to achieve success in all areas of his or her life. The results that come from this program are life-changing. You will see stronger relationships, beneficial partnerships, overall better wellness, and higher levels of achievement – just to name a few.
Leadership Coaching & Talent Management Trends: What's Now; What's Next?
This program is based on John Mattone's "Trends in Executive Development" research that was published by Pearson. Here, John will show participants how leading-edge companies grow their talent; point out areas where there is room for improvement for the next set of leaders; give out strategies to help identify potential leaders and help them grow their skillsets; show management how to prep their leaders and emerging leaders for the future; among other crucial aspects.
To participate in this program, John is available as a Keynote Speaker for half-day or one-day sessions.
How to Identify and Develop Your High-Potential and Future Leaders
This program is designed to assist participants in understanding and implementing a succession management process for leadership theory. The program also helps to teach high-level executives to accurately identify and develop leaders and future leaders.
World-Class HR Leadership: It's About Talent, Leadership & Being a Great HR Partner
This program is designed for HR professionals and helps to create skills necessary for HR professionals to excel within. Some of these skills are related to talent while others are related to business. Learning skillsets within these two areas will assist organizations overall and help to deliver the results one is looking for.
Contact John Mattone For Michigan Leadership Training
Those who have taken part in John's leadership training have reported game-changing results that have bettered their ability to lead. Each program is tailored specifically to the client and the situation at hand.
For more information on John Mattone's Michigan leadership training programs, contact us today.