Raleigh Executive Coaching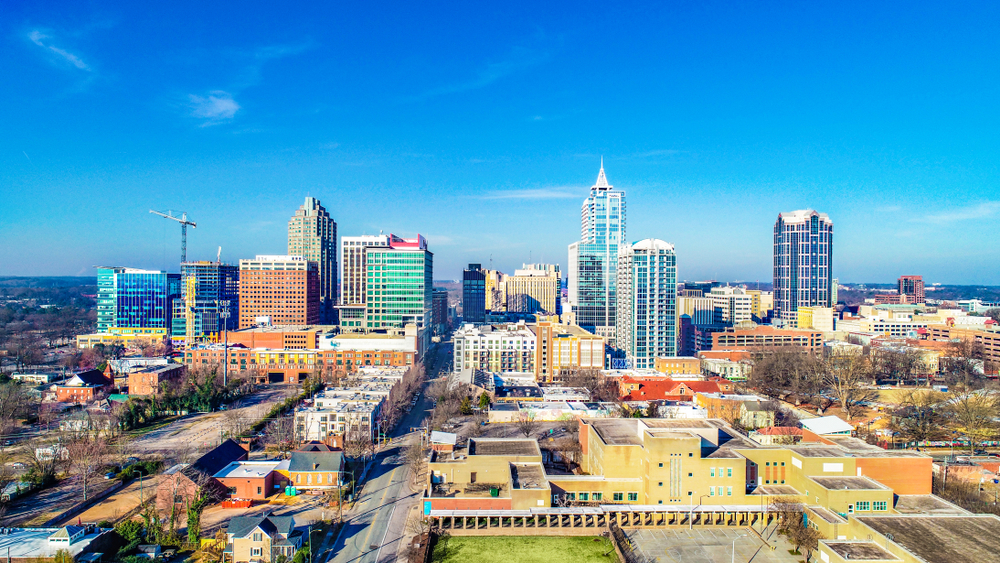 As the leading executive coach and leadership program across the globe, we're broadening our reach to the City of Oaks—Raleigh, NC! John Mattone-Global Inc.'s leadership training and executive coaching in Raleigh deliver unparalleled results to leaders, executives, managers, and more who are in need of extensive professional development.
From the start, our program allows you to gain clarity of your goals, identify workplace obstacles, and motivate you to take your business to the next level. John Mattone and our team of seasoned coaches work one-on-one with our executive clients to guide them towards becoming a more effective and authentic leader. We encourage our clients to utilize their skills and knowledge to enhance productivity, create a high-functioning and cohesive team, improve company morale, and multiply their success.
Comprehensive Executive Coaching in Raleigh
John Mattone's Raleigh executive coaching is a comprehensive program designed to help company leaders develop the right set of skills and strategies that will ignite their inner core, expand their leadership skills, enrich their lives, and leave a lasting legacy.
Following our proprietary Intelligent Leadership Executive Coaching Blueprint (ILEC), we provide:
An in-depth look at our four powerful phases (The 4 A's: Awareness, Assessment, Action, and Achievement), paired with our seven game-changing pillars
One-on-one sessions with an ILEC coach over a 3 to 12-month period
Diagnostic and stakeholder interviews
Custom assessments and debriefings
A customized leadership and personal development plan by a certified-ILEC Raleigh executive coach
The opportunity for an ILEC coach to "shadow" you throughout your workday
Stakeholder sharing meetings, interviews, and individual leadership development plan (ILDP) coaching-preparation
And much more
Our exclusive approach to executive coaching in Raleigh offers quality results to company executives and their team of employees. Importantly, whether you are a manager, director, vice president, senior executive, or C-level leader, John Mattone-Global, Inc. has an extensive Raleigh executive coaching program that fits your individual priorities.
In addition to our Intelligent Leadership Executive Coaching program, John-Mattone-Global, Inc. also offers Super-Elite Executive Coaching, the Intelligent Leadership 2.5-day team coaching retreat, the Intelligent Leadership online Academy, Culture Assessments, and more.
John Mattone's meticulous process ensures organizational and personal growth that promotes unyielding success.  We are committed to cultivating leaders, driving results, and building cultures that can withstand the ever-changing nature of corporate America.
Contact John Mattone Global For Raleigh Executive Coaching
Are you ready to reach your greatest potential and lead a more fulfilling life? Our Raleigh executive coaching team is here to help you take the most important leap towards attaining pinnacle leadership skills.
Contact us today to start your journey towards incomparable professional development.