The World's #1 Executive Coaching and Business Coaching Blog (2017-2021)
Business coaching professionals know new leaders organizations bring in as part of their course-correction efforts often fail. Leadership coaching can help leaders navigate the treacherous waters of transition. By creating closure through forgiveness, new leaders set teams up to buy into new visions they set for their organizations.
"Change the leader, change the organization." – John C. Maxwell. 
The roles of leaders who take over the helms of organizations are to embrace change and overcome problems that caused predecessors to fail. Leadership transition is a problem for many organizations due to deeply ingrained organizational politics, and transition often fails by hamstringing an organization or leading to its downfall.
How can leadership coaching help new leaders successfully replace bad ones and save organizations?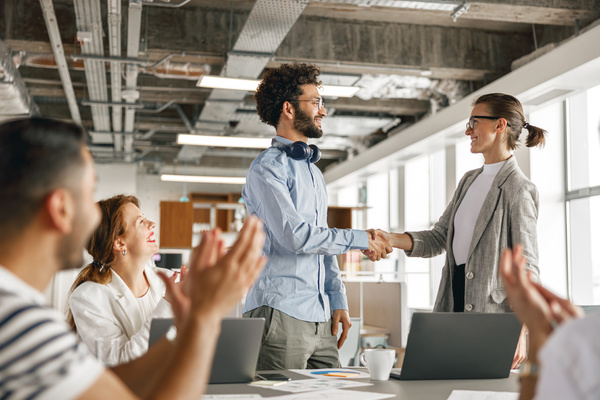 Incoming leaders have their work cut out for them.
The role of leaders is to take organizations forward, change them, and improve their standing through various means. The role of a leader replacing a failed peer also extends to mending things, challenging ingrained thinking from the position of a perceived outsider, and overhauling cultures. It's no walk in the park.
Leadership coaching understands the predicament of leaders who find themselves in this position. However, from the perspective of executive coaching, this unique leadership predicament also carries promises and opportunities.
What can incoming leaders do to ease the throes of leadership transition while ensuring the survival and success of their organizations and leadership careers?
Giving Credit Where Credit's Due 
Incoming leaders often succumb to the temptation to rip the mistakes of their predecessors. Failed leaders no longer present to defend themselves make tempting scapegoats. Pinning ongoing woes on past leadership is not a good course of action from the perspective of executive coaching.
Even if they don't like past leaders, employees see through their new leaders' attempts to deflect responsibility. Even the worst leaders have accomplished things of value in the eyes of certain employees.
The optimal course of action for leaders is to recognize the accomplishments of their predecessors and praise their successes.
The cause of leadership change isn't always an abysmal failure. Often, it's simply a consequence of the "what got you here won't get you there" mantra.
No leader is ever idle, and those that are can hardly be called leaders. Forerunners may not have had the skills to take organizations where they needed to go, but they were productive and effective at one time or another.
Business coaching recognizes the sweeping changes leaders must embrace when organizations scale, and some may not be able to handle such radically different roles.
Forgiving and Refocusing
Instead of slamming their forerunners, intelligent leaders recognize their intentions while admitting their methods didn't work. This approach provides a forgiveness-based closure for the predecessor's tenure, setting a positive starting point for the renewed and refocused approaches new leaders herald.
Providing closure for outgoing leadership is important. It gives people the chance to forgive and forget while starting anew with a clean slate. Leaders need this clean slate to insert fresh visions and directions that will rally the troops and lend them renewed purposes.
A practical step leaders can take to create closure and forgiveness is to seek feedback from the team about the following matters:
What employees liked about the previous approaches, and what they would like to retain from them
Elements of the previous approaches employees would like to leave behind
Areas where they would like to change their teams' MOs
Leadership coaching is aware that sometimes it doesn't take much to turn a losing approach into a winning one. A few tweaks can do wonders with an otherwise sound philosophy rendered ineffective by a handful of ingrained and obsolete ways of handling things.
Actively Seeking Input from Employees
Leaders can only assess the true impacts of previous leadership through the experiences of employees. In this regard, listening to those who felt adverse effects under the previous regime and those who thrived is equally important.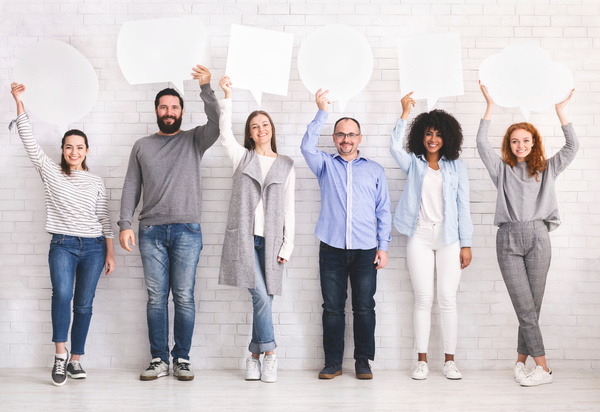 Employee feedback can provide guidelines on how to move towards fresh, organizational visions. 
Pointing out the gap between good intentions and the less-than-optimal execution of the previous leadership allows new leaders to properly set off on their corrective journeys. With closure in place, leaders can focus on engaging employees and seeking feedback to decide how to move forward and implement their visions.