The World's #1 Executive Coaching and Business Coaching Blog (2017-2021)
Putting thought into succession planning is important even for companies that aren't facing a coming wave of Baby Boomer retirements.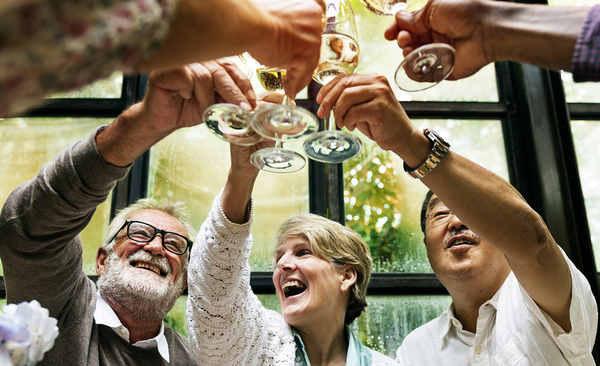 Looming retirements mean you should be identifying emerging leaders now.
The talent market is tight, and waiting until a leadership crisis occurs to identify and promote a new leader can be disastrous. The wiser course of action is to invest resources into developing existing workforce talent, using training, mentoring, coaching, and feedback now, because it allows you to better identify emerging leaders within the ranks and to plan early for succession.
It's not easy. Today's leaders have plenty on their plates already, and many are confident that they know how to spot leadership potential, whether or not that's the case. Fortunately, existing leadership can avail themselves of countless assessments, simulations, and exercises for determining leadership potential that they can use in addition to their own experiences with those they consider to be emerging leaders. Here are some key tasks for early identification of leadership potential.
Looking at Potential Leaders as Individuals within a Larger Organization
Looking at someone you believe has leadership potential, observe how attuned they are to their own strengths and weaknesses. Are they receptive to feedback, and do they continually strive for improved performance? Do they demonstrate clear, consistent values?
Also important is how well an individual engages with others at all organizational levels. They should have excellent listening skills as well as strong empathy. Someone with strong potential will regularly try to create positive outcomes for everyone, and over time they gain support and respect up and down the organization chart.
Finally, you should observe how effectively a potential leader understands problems, develops approaches to them, and navigates challenges. They should be willing to contribute ideas, read group dynamics, and react to challenges with confidence, but not hubris.
Key Characteristics That Indicate Promise
Naturally, you want to encourage leadership among promising individuals who demonstrate key characteristics, including:
Consistent, excellent performance
A desire to seek out new skills or responsibilities
Good supervision skills in their current role
Strong values like honesty and integrity
Optimism
The ability to inspire others
Desire to lead
Benefits of Identifying Emerging Leaders Early
Identify emerging talent now to avoid leadership gaps later.
CEO tenures are shorter than they used to be, and in 2017, CEO turnover hit record levels. Leadership transitions always cause some degree of disruption, even when the transition has been planned flawlessly. When leadership must turn over unexpectedly, upheaval can cause serious damage and set an organization back significantly in terms of achieving goals.
Identifying potential leaders early allows organizations to plan with far less pressure, and it allows the use of techniques like leadership coaching to prepare leaders to succeed in their current roles and in potential roles to come. Leadership training is important, of course, but it is leadership coaching that helps solidify the skills people learn and assimilate them into their day-to-day performance. Leadership development that only commences once someone is "thrown" into a leadership position is far from ideal.
Talent acquisition in 2019 is expected to be at least as challenging as it was in 2018. A survey by the Employer Associations of America found that the top concern among executives for 2019 was talent acquisition. In fact, talent acquisition was the top concern projecting out over the next five years.
Clearly, identification and leadership development for emerging leaders already within the ranks should be a top priority among today's leaders as we start the new year. Learning to identify emerging leaders and assisting them through training and leadership coaching now can prevent a major leadership crisis later on. It's a case of investing up front so that performance and leadership over the long run will be better and less likely to cause major upheaval.
If you want to dive deeper into the topic of leadership development, I invite you to check out my books. In particular, my book Powerful Succession Planning goes into considerable detail on the importance of identifying and developing emerging leadership talent.