The World's #1 Executive Coaching and Business Coaching Blog (2017-2021)
Intelligent leaders need leadership foresight to take their organizations where others can't or won't go. Leadership coaching can help leaders develop the self-awareness, emotional intelligence, and temerity they need to improve their leadership foresight. Predicting the future is impossible, but creating it is certainly possible for innovative leaders.
A leader's job is to take people and organizations where they can't go on their own. Part of that job is to plan for the future and embrace the changes that will prepare the organization and its employees for it.
Predicting the future may sound like a tall order, but from the perspective of leadership and leadership coaching, there's nothing supernatural about it.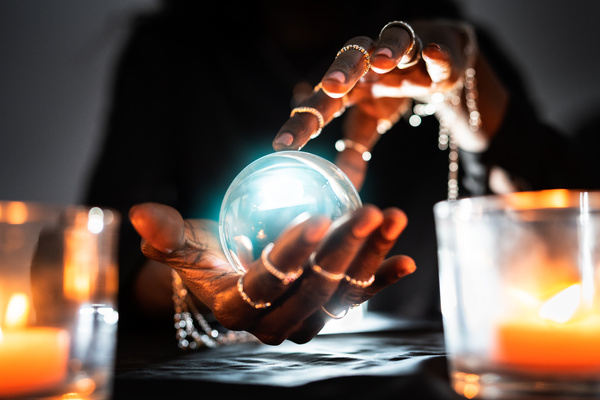 How do good leaders predict the future? 
No one expects leaders to predict the future, but we all expect them to plan for it. They must determine where to invest and how to place their bets. Instead of looking into a crystal ball, leaders use analytic and creative thinking, existing data, and specific leadership behaviors to build imaginative and powerful future scenarios, accounting for their implications.
Successful leadership is about finding or building an edge over the competition. Advantaged knowledge lends itself well to imagination, foresight, critical thinking, and logic. Deriving such knowledge takes more than strategic planning. It needs a special ingredient called leadership foresight.
What Is Leadership Foresight? 
From the perspective of leadership coaching, we can define leadership foresight as the ability to discover and create the long-term future needs of a marketplace. Discovering needs comes down to analytics, keen observations, critical thinking, and logic. Creating needs crosses into innovation.
The point of executive coaching is to help leaders achieve mindsets that allow them to develop their analytical and imaginative thinking. Imagination is necessary for innovation, and innovation is the Holy Grail of leadership foresight and business success.
Innovators Can Predict the Future Because They Create It
Predicting the future is an impossible undertaking unless one is bold enough to cut through the Gordian knot and create it. Foresight is not an exact science. It has to account for multiple possible outcomes and create visions that others will find attractive. A leader's job is to create compelling future visions, identify the changes that make achieving these visions possible, and gain the buy-in of followers.
In the context of executive coaching, it's clear innovation involves uncertainty and confusion. Innovators take chances and calculated risks.
Business coaching professionals understand innovation takes multiple leadership talents and abilities, including technical knowledge.
Even the simplest definitions have innovation down as a double-pronged effort.
On one hand, innovation requires the recognition of the need for a new product or technological process.
On the other, it requires technical expertise that can deliver new processes or products and is flexible enough to accept new knowledge resulting from research or a trial-and-error approach.
If we throw innovation into the context of organizational leadership, we get a more complex proposition. In addition to providing the technical resources and risk-assumption innovation requires, leaders must also devise ways to "sell" their innovative visions to their employees, secure their commitment, and defeat resistance to change.
Self-awareness and emotional intelligence are the leadership abilities that allow leaders to see through innovation and change. Creativity and imagination allow them to identify accurate windows to the future. Temerity lets them commit resources to undertakings, the outcomes of which are far from certain.
The Window to the Future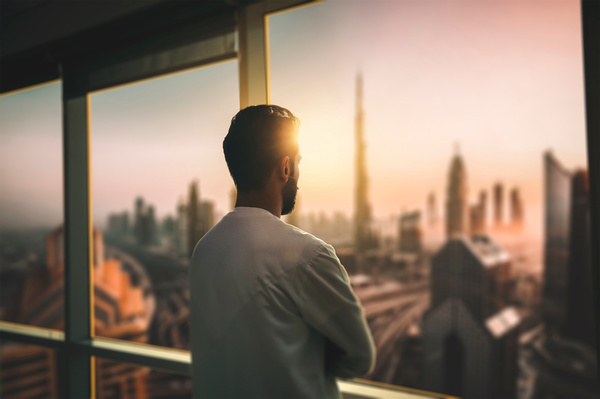 Intelligent leaders have a clearer view of the future.
Self-aware leaders gain an accurate understanding of how their organizations' windows to the future look. They understand that:
Issues that are known to them and others are fundamental issues
Issues others know and they don't comprise the blind sides of their organizations
What they know and others don't comprise their advantaged knowledge
What neither they nor others know are unknown future opportunities
Intelligent leaders understand they must identify these unknown future opportunities and turn them into advantaged knowledge. That's how leaders should define their visions. To do that, they must understand emerging social, economic, technological, and political trends while looking past their filters and biases.