The World's #1 Executive Coaching and Business Coaching Blog (2017-2021)
 Capable leadership coaches aim to effect change in the inner cores of their clients to trigger profound transformative processes. They know how to harness the transformative power of coaching to help their clients grow as people and leaders. Successful executive coaching enables leaders to continue growing far past the end of the coaching process.
"Change is not a threat. It's an opportunity. Survival is not the goal. Transformative success is." – Seth Godin. 
Executive coaching paints a picture of a possible future for clients. And it makes them believe they can obtain it. To this end, it uses the power of conversation. Through conversation, skilled executive coaching professionals can unlock people's potential by helping them learn instead of teaching them directly by telling them what to do.
In this post, I'm giving you the leadership coaching specialist's breakdown of the transformative power of coaching.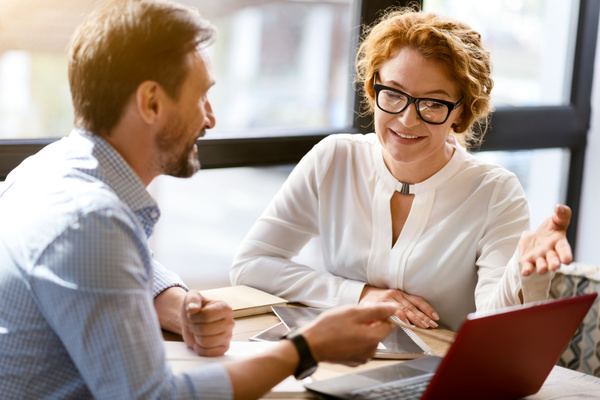 Coaching relies on the power of conversation. 
The Role of an Executive Coach
An executive coach is neither the teacher nor the psychologist of high-level executives. Instead, the coach is a confidant, a mentor, and perhaps an advisor to leaders. Business coaching, like leadership, is about empowerment. The coach empowers leaders by helping them develop the methodologies, expertise, and insights they need to steer their organizations to succeed and thrive in their roles.
Namely, executive coaches help leaders with:
Developing achievable and worthy short- and long-term goals
Identifying leadership gaps and developing the skills they need to eliminate them
Developing their self-awareness and emotional intelligence
Developing a healthy work-life balance that allows them to optimize their productivity
Transitioning or advancing their careers
Solving and managing conflicts that occur as part and parcel of the relationships that make up the work environment
Aligning their goals and objectives with those of the company to ensure a profound and meaningful organizational impact
The Process of Executive Coaching
I have always said that leadership coaching is a journey of co-discovery. Coaches use their experience and powerful questioning skills to trigger inner-core changes in their clients. We, executive coaches, drive our clients in, toward their inner cores. The changes they effect there have far-reaching consequences and are well reflected in their outer-core competencies.
To achieve these goals, coaches establish a baseline for their efforts through an initial consultation and a series of assessments. Through these, they determine areas of improvement worthy of targeting through coaching.
Shoulder-to-shoulder with the client, they set goals and create an action plan. Through the coaching sessions that follow, the coach provides the client with the resources, guidance, and feedback necessary to trigger and sustain growth.
Coaches track progress and hold leaders accountable. They focus on developing their clients' reflection skills and self-awareness.
They offer feedback, course-correct, and adapt the coaching process to the needs of the client and the organization.
At the end of the coaching program, the coach assesses the results with the client and determines how many of their initial goals they met.
The goal of leadership coaching is lasting and sustainable change. The coach must hand the client tools the latter can use after the end of the coaching program to continue implementing changes that lead to improvement.
The goal is not survival or short-term progress. The goal is transformative success.
The Transformative Power of Executive Coaching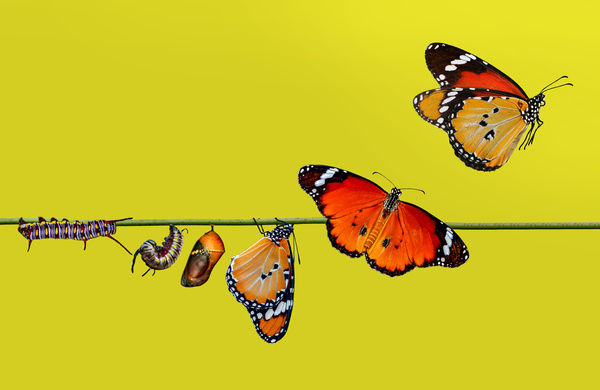 Successful coaching is always transformative. 
The ultimate goal of leadership coaching, transformative success, is a daunting target. But it is profoundly rewarding. And good executive and business coaching professionals won't settle for anything less.
Effecting change on the level of inner-core leadership competencies results in the irreversible transformation of the person receiving the coaching and the organization to which the client belongs.
Improved self-awareness and emotional intelligence open the floodgates of transformation.
Self-awareness
Self-aware leaders understand their strengths and weaknesses, together with their leadership gaps. They know what issues they must address. And they know how to do it. Enhanced emotional intelligence allows them to understand and free themselves of emotional biases.
Better Communication
Emotional intelligence is a linchpin of effective communication. Coaching clients become more effective communicators, capable of accounting for their emotional responses, as well as those of their interlocutors.
Improved Decision-making
Intelligent leaders benefiting from transformational leadership coaching consider alternative perspectives, value diverse inputs, think creatively, observe empathy, and understand the importance of employee empowerment.
Better Productivity
Improving leadership in many diverse areas inevitably leads to better employee retention, enhanced engagement, involvement, and voluntary participation, and improved productivity.
To succeed, executive coaching must be transformative. In addition to identifying strengths and weaknesses and developing various inner- and outer-core leadership competencies, it must equip clients with the ability to continue their transformation after the end of the leadership coaching program.