The World's #1 Executive Coaching and Business Coaching Blog (2017-2021)
Training, Coaching, and Consulting: How Are They Different?
February 6, 2018 | Category: Blog
Business success requires several key elements, including people who know how to do their job consistently and with skill. Sometimes businesses bring in outsiders to help them correct course when they go off-track or to help them plan for a big new initiative.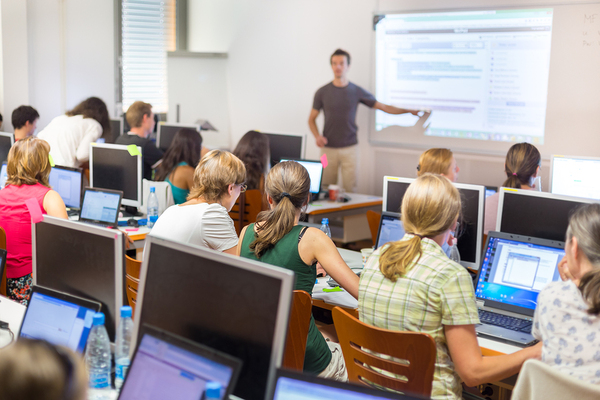 Well-trained employees bring value to their roles more quickly than those who must learn on their own.
Sometimes companies hire an executive leadership coach to help top leadership address weak points, strengthen strong points, and generally approach their responsibilities with a commitment to excellence. Training, coaching, and consulting have some overlap with each other, but they're not the same, and companies must make sure they are making the right efforts and utilizing the right resources to ensure that these activities accomplish their goals.
The Role of Training
Training is, of course, important in every position. Administrative workers need to know how to use all the relevant office equipment, instrument techs need to know how to calibrate instrumentation, and managers need to know how to manage. A workforce that isn't trained can't deliver profitable operation.
Likewise, leaders need to know not only how direct reports do their work, but how to provide direction and leadership so that the team and organization can reach goals. Leadership training is useful for managers and executives, but leadership training isn't the same as leadership coaching.
The Role of the Executive Leadership Coach
The role of the leadership coach includes helping high-level leaders identify their internal obstacles and learn how to manage and overcome them. Unlike the teacher-student dynamic of the trainer and trainee, coaching is a partnership designed to help the leader maximize his or her professional potential. In other words, the executive leadership coach does not "instruct" or "tell" a client what to do. Rather, they use proven techniques to elicit a leader's own strengths and resources, so the leader can define the direction and map out the best way forward.
The Role of Consulting
Companies call upon consultants to ask for specific advice. Ideally, the consultant has extensive experience and relationships in the relevant industry and is well-versed in industry best practices as well as the state of the marketplace and business trends. The consultant asks guiding questions, gives well-researched advice, and functions as a thought partner to help organizations solve problems. The consultant is the expert in the field who has the knowledge and experience to offer recommendations for changes, provide direction for change implementation, and possibly refer clients to appropriate sources for specific services.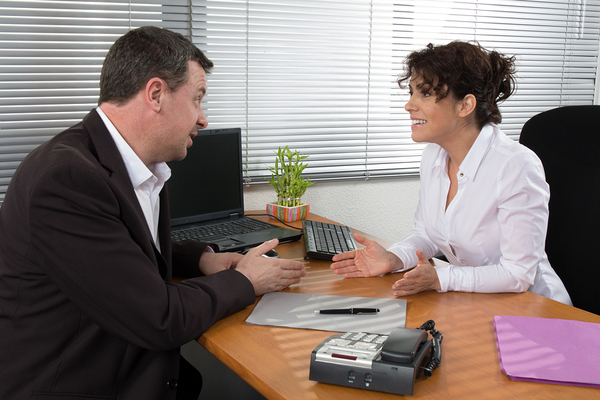 Consultants know the business and help organizations solve operational problems.
The Executive Leadership Coach's Professional Boundaries
The work of the executive leadership coach bumps up against that of trainers and consultants, but there are definite boundaries. Asking an executive leadership coach for company restructuring advice or for lessons on how to create an economic forecast is asking for something the executive leadership coach may not have in his or her skills repertory. Moreover, it asks for misapplication of effort and doesn't get the most value from the coach-client relationship.
This is not to say that the executive leadership coach never has a bit of specific, one-off advice for a client ("The signs in the Frankfurt airport don't seem logical, but just follow them, and you'll eventually get to your gate."). Overall, however, the job of the executive leadership coach focuses on big-picture goals and stepwise plans for reaching them, not the minutiae of the CEO or CIO's responsibilities.
Companies often require the specific services of trainers, consultants, and executive leadership coaches to maximize their potential. It's important for leaders to understand the different roles these professionals play, and to avoid thinking that the skills of one type can "spill over" and help with other needs. Training is specific and task-oriented, while consulting is strategic and overarching. The role of the executive leadership coach may be at times task-oriented and at times strategic but is primarily concerned with helping executives make the most of their role so that they and the organization benefit, and so that they leave a lasting, positive legacy.
I have over 30 years of executive leadership coaching experience, and when I work with clients, I make it clear why I'm there and what they should expect. The leadership coaching relationship is unique and uniquely valuable. When a company invests in someone by naming them as a CEO or other three-letter leader, they want the maximum return on that investment. Likewise, the person in the leadership position wants to perform with excellence, without compromising integrity or work-life balance. The right executive leadership coach helps make it happen.