THE WORLD'S #1 EXECUTIVE COACHING AND BUSINESS COACHING BLOG SINCE 2017.
What to Do if Your Keynote Speaker Cancels at the Last Minute
Any number of corporate events may involve a keynote speaker, to set the tone for the event, wrap it up on a high note, or generally drum up interest due to their reputation as a speaker.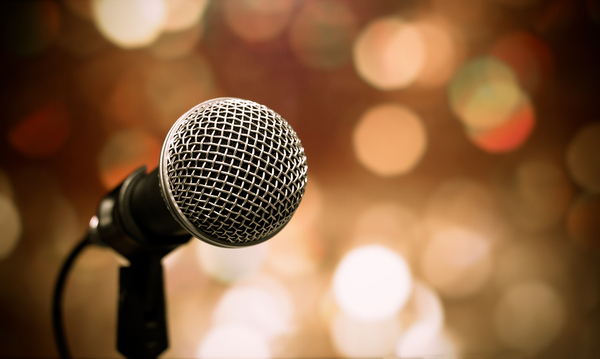 Few instruments are as intimidating as this one when there's an empty hour to be filled. 
But if you're in charge of booking a keynote speaker, however reliable their reputation says they are, you're wise to have a backup plan ready. Keynote speakers are human, and they're subject to illnesses, injuries, family emergencies, and airport issues just like everyone else. Here's what to do if your keynote speaker cancels at the last minute.
Have Your Backup Plan in Place Well Beforehand
Prepare a backup plan as soon as you book your speaker. Discuss this plan with the event organizers, and perhaps with the "backstage" people like those taking care of the lighting and sound systems. It isn't terribly satisfying to make a plan for something that probably won't happen, but your backup plan is like a home fire extinguisher: it's better to have one and not need it than to need one and not have it. Flesh out your backup plan so that it fills your keynote speaker's allotted time, including any time you reserved for questions and answers.
Book a Substitute when You Book Your Main Speaker
For many planners, simply booking a backup speaker is the most prudent thing to do. This will probably be a local luminary or business leader so that you don't end up blowing your event budget, but you do need to compensate your backup speaker in some way. Invite them to attend the event, of course, and offer compensation if they do have to provide the keynote speech, as well as some form of compensation if they don't. For example, if your backup speaker attends the event and doesn't end up speaking, invite them to the celebratory lunch or dinner, your treat.
If You're the MC, Make Sure You Have Extra Material Prepared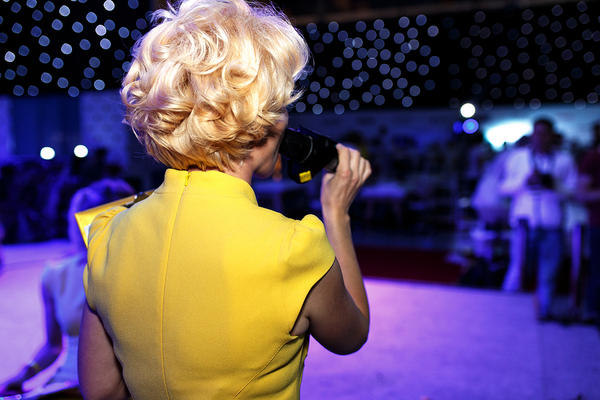 An MC with plenty of material is one who can handle a delayed speaker. 
If you are the master of ceremonies, your time on the stage will be brief – unless your keynote speaker has to cancel or is delayed. Have extra material planned in the event that your speaker's plane is late landing, so your audience won't be left hanging if they have to wait. Perhaps you could play one of the speaker's videos to fill the time. Or you could have a trivia contest, complete with modest prizes (like t-shirts, mugs, or copies of the speaker's books).  Have several short activities planned so you can get right to the speaker as soon as they arrive.
If All Else Fails, Create an Impromptu Round-Table Discussion or Networking Event
Most events with keynote speakers will have an audience that contains at least a few experts on relevant subjects. With a group of chairs on the stage, a microphone that can be handed around, and a decent moderator, you can do an impromptu "expert panel" Q and A session on a topic relevant to your audience. Barring that, you could turn the house lights up and turn the event into a networking opportunity. If you can have a few people handing around water bottles and cans of cold soft drinks, you can help people relax and talk amongst themselves, trading stories and business cards.
Keynote speakers don't get to where they are by not showing up or being late. When you book a keynote speaker, for the most part, you can be assured that they will show up on time and deliver a keynote speech that will be well worth the audience's time and attention. However, you're always wise to have a backup plan in place for the unexpected. Even if you never have to use your backup plan, you'll be glad you have one!