THE WORLD'S #1 EXECUTIVE COACHING AND BUSINESS COACHING BLOG SINCE 2017.
What's Better – A Mentor or Coach? Or a Combination of Both?
September 23, 2020 | Category: Blog, Executive Coaching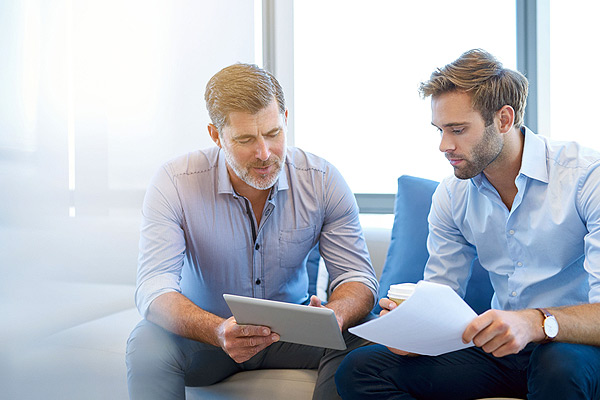 Once you have reached a leadership position within a company, most individuals think that they have the credibility to be a mentor as well. However, a leadership coach and a mentor are two very separate roles.
By simply being a mentor to a colleague or a team does not mean you are fully ready for a leadership role. This is where leadership coaches come into play to help potential leaders learn the skills and habits needed in order to effectively lead a team, department, or company.
When you have both a leadership coach and an experienced mentor, you are on the road to success both personally and professionally.
Mentoring Benefits
Mentors are an integral part of growing and developing a team and company overall. When you have experienced mentors guiding potential leaders in the workplace, these potential leaders recognize their full capabilities and become motivated to excel in their positions and help push the company to the next level of success.
In many cases, mentors are not necessarily employed to lead other people, but because of their leadership skills, they end up helping individuals realize and reach their full potential. Mentors can be from various backgrounds including company superiors, educators, investors, and so forth.
Mentors focus on projecting insights based on previous experience that teaches team building, professional knowledge, and successful business strategies.
Coaching Benefits
Having a professional coach comes with many advantages for executives and companies alike. Executive coaches can work with team members to find solutions for problems that are prohibiting the quality of work to be up to standards.
Executive coaches are able to teach and enhance upon necessary business skills such as communication skills, presentation skills, team collaboration skills, efficiency skills, and many others.
While coaches may not have direct experience within a specific industry, they are meant to help teach and instill leadership abilities and skills that enable companies to grow and develop effectively within a timely manner.
Mentoring + Coaching = Success
Having a reputable, world-renowned individual who is both a mentor and a coach is an advantage in many ways. Having the experience and knowledge from both roles is beneficial because of the various skillsets each position possesses.
Mentors specialize in assisting potential leaders to reach their full potential. An executive coach is able to strengthen the leadership skills needed to grow within their departments and industries overall.
Companies all over the world are investing in leadership coaching to help stay ahead of the competition and follow through on innovative strategies that lead to additional business and revenue.
Working with a reputable, experienced leadership coach is a great advantage for executives and companies, but working with a professional coach and mentor is the ideal investment for those looking to grow and expand as professionals and companies.