THE WORLD'S #1 EXECUTIVE COACHING AND BUSINESS COACHING BLOG SINCE 2017.
Whether you are hosting a corporate event or need a way to revamp your staff, hiring a keynote speaker could be one of your best decisions. These are professionals who can share stories, encourage, and even build skills for your employees. Often, what a keynote speaker shares is a way to support your employees at work and encourage them in their day-to-day lives.
Often, companies turn to keynote speakers s a way to deliver their mission or to help clarify the company's goals. Sometimes these professionals provide teaching moments. Other times, they may have a very motivational message to share that is supported by the company's efforts and mission.
What are the benefits of bringing a professional like this into your company? Consider a few of the most significant reasons you should have a professional by your side at your next event.
Keynote Speakers Add Credibility to Your Event
When you invest time and money into having a keynote speaker attend your event, anyone in attendance can see just how valuable this meeting or event is to you and the company. Hiring a speaker means you care enough to put that extra time and money into it.
Employees see that you have taken an extra step here. You are doing something more to encourage them or provide insight to them. In many situations, just hiring the right professional can change how seriously your employees take this meeting.
Speakers Share Motivating Stories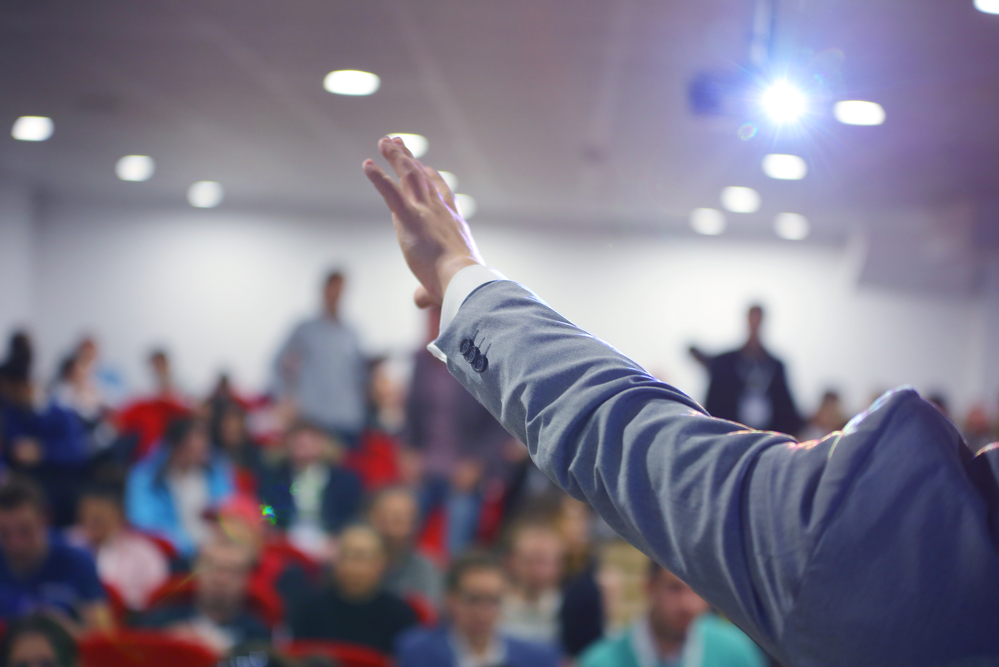 There is no doubt the world right now is tough. Many of your employees could be worried about the economy or meeting their ongoing needs. They may need and want more motivation or support from their employer. You cannot always just give more money, though. That's where keynote speakers can help.
You can inspire, encourage, and properly motivate people with their support. You can give people a better view of where they are right now. You may even encourage them to take the next step in getting the support they need for a mental health concern or health need. Often, the stories shared can also be very endearing. You may motivate the employee in the audience that needs a bit of encouragement to make peace with a loved one.
When you provide this opportunity, you offer insight and support. You are acknowledging that everyone needs these types of messages. You are doing your part in giving back.
Keynote Speakers Increase Attendance Rates
Another nice benefit of working with keynote speakers is that they can consistently help you to get people interested in the content. For example, let's say you need to bring your employees in for a rough conversation about the next year. You want to make sure they actually show up.
Choose a keynote speaker you know appeals to your team. Not only are they more likely to attend the event, but they may be more engaged within it. Most people do not like to sit and listen to boring speeches and training materials. They will embrace a speaker who can interact with them and offer insight.
Work to Encourage and Develop Your Team
Keynote speakers can also be a valuable tool when it comes to supporting the growth and development of your team. Having an executive coach come into your business, for example, to share their insights and provide valuable training information can encourage your employees. It can make them better at their job.
More so in this area is what you are doing for your team. Even if you do not have growth opportunities to offer your employees yet, investing in professionals that can help them build their skills could be a core component of their professional development. These are skills that are not just related to your business but to your employees' ability to build their careers. Give them tools, information, and skills they can use long-term. They will appreciate that.
Keynote Speakers Provide Perspective
Perspective is a very powerful skill, and something employees often need a refresher on. When you host an event, perhaps lay out your company's mission, and outline goals for the coming year, you need a way to drive home the importance of that statement. A keynote speaker can do that.
Keynote speakers can help to get your employees on the path to making the necessary changes. They can help to improve communication between your mission's outline and goals and their day-to-day tasks. Investing in a speaker like this could help to ensure your employees make the connection between what you've stated and provided to them and how important those changes are to their work.
Speakers can also help to bring people together. If one of the challenges your business is facing right now is a lack of ability to communicate well, or perhaps your team is just filled with a wide range of diverse people, having a speaker on hand can help. They can bring together the goals. Sometimes they can even help to put everyone back in place.
Finding the Right Speaker Makes a Big Difference
As you work to build your next corporate event or training seminar, consider the value of keynote speakers. The investment in the right professional who can play right into your event's message is critical. It could make a difference in just how successful your event is.