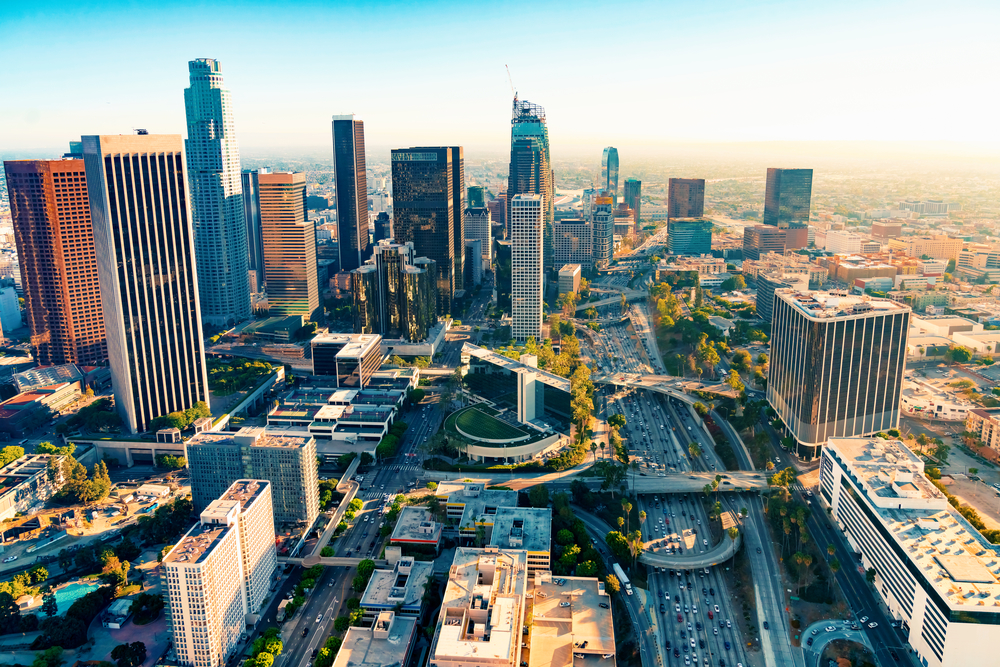 Executive and leadership coaching has become more and more necessary in the modern corporate scene in Los Angeles, especially for all individuals interested in working within the corporate world at a managerial or executive level. Of course, the required knowledge and experience within a company's specific industry is necessary; but, the executive and leadership coaching is what really makes the difference in the professional world.
If you have successfully completed a Los Angeles executive coaching or leadership coaching program, you certainly make for a prominent contender for an executive level job due to the exceptional skills and qualities you learn in these programs.
In addition, for businesses and organizations, it may be ideal to invest in these programs for your employees as a key leadership development investment. These types of programs will benefit you in the long haul because they help to polish the skills and qualities of those with executive positions within your company. Therefore, you will notice how the improvement of decision-making skills, conflict resolving skills, and other crucial leadership skills in top-level employees. This, in turn, helps in improving the productivity of the company overall. Simply put, an executive and leadership coaching program is a win-win situation for both the executives and the company.
John Mattone provides comprehensive Los Angeles leadership coaching services. John Mattone's executive coaching in Los Angeles is beneficial for many reasons:
Learn and Instill the Skills of an Effective Leader
Leading a team does not merely consist of passing orders. There are so many other responsibilities and aspects associated with leadership besides just telling someone what to do. Some of these other necessary aspects of being a successful leader include:
The ability to make logical and timely decisions;
Recognizes challenges and facing these head on;
Identifying obstacles and overcoming these obstacles;
Assigning tasks and overseeing a team;
Motivating team members and keeping morale high;
Giving constructive criticism and handling failures appropriately;
Learning from mistakes and creating new initiatives to prevent these in the future; and,
Instilling these skills within other team members.
There are, of course, additional skills and qualities that make for a successful leader, but all of the above traits help make an individual a great leader and they can be learned only by enrolling in John Mattone's Los Angeles leadership coaching program.
More Confidence
Confidence is a prominent trait within every leader, manager, or executive. An individual in an executive or leadership role should exude confidence within the actions that they take, within the decisions that they make, and within any advice they give. Having a high confidence level can most definitely be attained by taking a Los Angeles executive coaching and leadership coaching program.
If you have completed such a program, you will get a newfound confidence and self-assurance for both your skills and abilities. This confidence will help you to lead your team from the frontline and knock down all the obstacles that come in the way of making progress and attaining successful results in the end.
Leave A Lasting Impression
With the corporate world continuously becoming more competitive, every employee within an organization should be aiming to make a mark with their professional drive and work to retain their current position and grow within the company – despite the position that they are starting in. In addition, employees typically are expected to go the extra mile and put forth the extra effort with their workload to make them appear as a suitable candidate for relevant promotions (or, in some cases, to even keep their current position).
For current leaders, it is even more important to set an example with their work. If they aren't pushing themselves to do their absolute best, their subordinates will follow suit and, as a result, the performance of the whole team will be affected.
With John Mattone's Los Angeles executive coaching program, you will learn to set a positive example to others, and make a mark with your work. This will result in improved performance for yourself and for the team you are leading.
Learning to Venture Out Of Your Comfort Zone
Many people perform to the best of their potential when they are working in their comfort zone. This limits their growth potential as they are deemed unsuitable for working in diverse conditions. To improve your growth potential, you need to work out of your comfort zone. For this purpose, there can be no better option than getting yourself enrolled in a Los Angles executive coaching program. It will prepare you to work successfully in every condition.
Conflict Resolution Skills
Conflicts are bound to occur within a team. No matter how much harmony is there, you will face certain situations that will raise conflicts at times. In order to be an ideal leader, you need to have efficient conflict resolution skills that can be learned from John Mattone's executive coaching in Los Angeles.
Conflicts tend to be one of the biggest reasons that lead to failures. Once you have mastered the skills of resolving conflicts, leading a team becomes much easier and much more efficient for all involved.
John Mattone Provides Professional Executive Coaching in Los Angeles
If you are looking for the best executive or leadership coaching program in Los Angeles, John Mattone is at your service. I offer different coaching programs related to executive and leadership skills with individualized attention that can help you to set clear goals for yourselves and attain them. Some of the coaching programs I offer include:
C-Level Executive Coaching
Executive Coaching
High-Potential Accelerated Executive Coaching
Monthly Mentoring with Me
Monthly Coaching Journey with Me
CEO Aspire Mastermind Family
Aspire Mastermind Family
Each coaching program differs in term of contents and timelines. Select any program that suits you and let me help you to polish your skills. If you are unsure of which program to go with, contact me today and let's have a more detailed discussion so we can enroll you in the best program for your specific needs and goals.