THE WORLD'S #1 EXECUTIVE COACHING AND BUSINESS COACHING BLOG SINCE 2017.
Why You Should Strive to Be the Provider of Choice in Your Industry
November 1, 2021 | Category: Blog, Business Challenges
An organization enjoying customer loyalty can become a provider of choice in an industry or market. Providers of choice are more profitable, can grow faster, and take advantage of the power of branding. The key to customer loyalty is an aligned and engaged workforce.
To become a provider of choice in your industry, you have to create long-term partnerships in which you and your partners invest significant resources for your mutual benefit.
A provider of choice is a product or service provider would-be partners choose over competitors due to its reputation as an entity that consistently under-promises and over-delivers.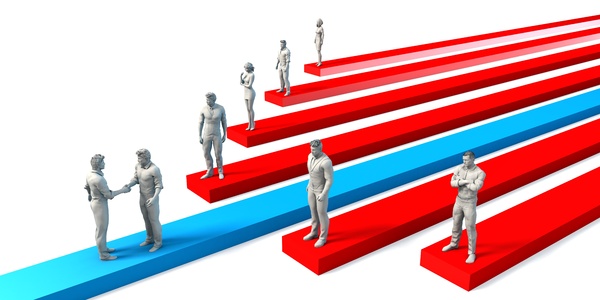 A provider of choice always goes the extra mile. 
Why Should You Strive to Be the Provider of Choice in Your Industry? 
As a provider of choice of services or products, you enjoy wide-ranging benefits of affluence and influence.
Customer loyalty is the hard currency of business. The entity enjoying customer loyalty controls the market and grabs up the dollars ahead of the competition.
Being a provider of choice entails positive customer word of mouth, which translates to more business, more satisfied customers, and more profit dollars.
Providers of choice enjoy higher profitability and rates of growth.
Being the partner of choice of other organizations and clients, your company presents itself as an outstanding option for current and future clients. Being a provider of choice is the cornerstone of successful branding.
What Does Being a Provider of Choice Entail?      
The prerequisite of becoming a provider of choice in your industry is high performance across every level and department of your organization. Leadership coaching can help you identify the variables that can take your workforce to the next level.
The customer experience your organization can deliver depends on the quality and motivation of your employees and on how you lead them. A capable and motivated workforce comprises employees who are:
Engaged. To engage customers effectively, you need engaged employees. For a stellar customer experience, you need employees willing to go the extra mile consistently. Engaged employees are more likely to make a discretionary effort while maintaining a positive attitude. Such employees are more resilient when facing adversity and can solve problems better.
Empowered. To take action when delivering the customer experience, employees have to have maneuvering room decisions-wise. Without the ability to make their decisions, they can't effectively address challenges. Being empowered allows your reports to take psychological ownership of the organizational mission and better understand the efforts this mission demands.
Supported. To do their best, your employees need adequate facilities, IT systems, internal support, etc. It is your duty, as their leader, to make sure that there aren't any unnecessary hurdles hindering their efforts in this respect.
Continuously coached and trained. Leadership coaching teaches leaders the importance of scaling over growth. When you take your business from transactional interactions to offering support and guidance as part of a long-term relationship, you scale up. When you are a provider of choice, your customers expect advice, analysis, and solutions, in addition to the transactional part of your relationship. Delivering such perks requires different employee skills and knowledge. Invest in up-skilling your employees, and your results will come.
Starting a Dialogue with Your Clients
Having ensured the alignment and engagement of your employees, you have to engage in a dialogue with your clients to establish the basis of your customer experience. To this end, you have to learn your customers' preferences, expectations, and needs.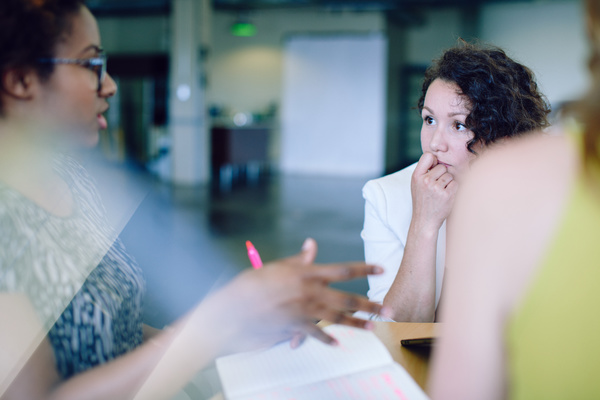 Dialogue is the basis of trust and loyalty.
Once you have established your starting point, you can focus on tapping into your client's emotions and triggering their loyalty.
You can start a dialogue through a customer survey. Your employees can get such feedback as part of their everyday conversations with your clients, provided they are aligned, motivated, and invested in the long-term success of your organization.
Business coaching professionals have always understood the keys to long-term success. To become a provider of choice:
Make a good first impression.
Always deliver your products and services on-time and on target.
Understand that the customer is always right and run your business accordingly.
Under-promise and over-deliver every time.
If you think you need help shaping your workforce into one capable of turning your organization into a provider of choice, don't hesitate to take advantage of the power of executive coaching.
Not sure how executive coaching can help you? Check out my books and blog posts.