The World's #1 Executive Coaching and Business Coaching Blog (2017-2021)
6 Steps to Maximize the Success of Your Keynote Speaker Event
When it's up to you to book, plan, and promote a keynote speaker event, you want to make it a great experience for everyone involved.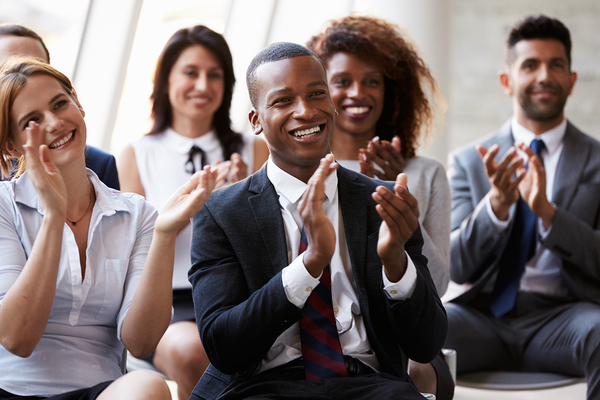 A great keynote speaker inspires, informs, and educates.
Start the planning process as soon as possible, because great keynote speakers may book their engagements several months in advance. In addition to booking the right keynote speaker for the event, you need to tackle a number of other planning activities to ensure everything goes smoothly and the occasion is positive and memorable. Here are six steps for maximizing the success of your keynote speaker event.
1. Find and Book the Right Venue
The venue you choose should be the right size for the audience. You don't want people packed in like sardines, nor do you want an overly large venue that will have a lot of empty seats. What venues have worked well for similar gatherings in the past? Is there space in the venue for networking before and after the keynote speech? Are the lighting and acoustics good enough? Does the venue support the technology or audio-visual tools the speaker will use?
Also, consider accessibility. This covers not just accessibility for disabled people, but also accessibility in terms of traffic and parking if people will be driving to the event.
2. Create an Event Website or Web Page
A website or web page devoted to your keynote function can be updated through blog posts and news items in the lead-up to the event itself. Use fundamental SEO principles with keywords and tags to maximize traffic, and post links to the site or page on all social media properties.
A blog devoted to the keynote event helps too, particularly if you update it frequently and regularly in the weeks and months leading up to the occasion.
3. Promote the Keynote Event on Social Media
Use the company and/or industry social media pages to promote your keynote speaker. If you're using your company social media profile, you can add banners showcasing the event. Social media is also great for sharing your keynote speaker bio and pictures and linking to videos of your keynote speaker either on their YouTube channel or on your event website. As with your website or web page, frequent and regular updating helps build buzz around the function.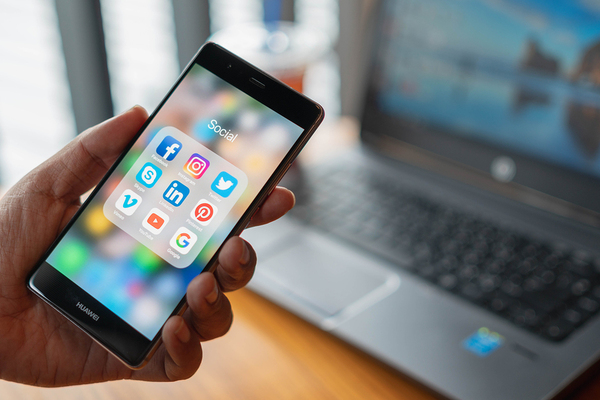 Social media can be one of your best allies in promoting a great keynote speech.
4. Use Email Marketing Via Your Company or Industry Newsletter
Email marketing through your company or industry newsletter can be remarkably effective, especially if you include interesting links in your newsletter articles. You can also promote the newsletter itself on social media so you can build a bigger subscriber list.
Newsletters are great for more in-depth information about your keynote speaker. A pre-event interview or an in-depth article about your speaker's background and specialty can liven up your newsletter and perhaps even draw more subscribers.
5. Extend Personal Invitations to Influential Attendees
Influential guests who are invited personally to the keynote speech are likelier to accept. For these VIP invitees, send a physical invitation along with a personal note. Follow up with these invitees if you don't hear back within a reasonable amount of time.
When people know that influential peers or colleagues will be attending, they're more likely to attend themselves. They're also more likely to spread the word and boost overall attendance.
6. Have a Door Prize Drawing for Attendees
Holding door prize drawings for attendees may not be high-tech, but it can be quite effective. Investing in a handful of nice prizes elevates the prestige of the event and encourages more participation.
Some ideas for door prizes include gift certificates (which can range from restaurants to hotel stays to department stores), seasonal prizes (a grill if summer is coming, a high-quality blanket if it's winter, etc.), gift baskets, author-signed books, and electronic devices. You only need a few nice door prizes to make an impression and build goodwill.
Executing a successful keynote event takes hard work and planning, but the benefits make it well worthwhile. The key is to map out a strategy along with tactical jobs that support that strategy and then follow your strategy methodically. With excellent planning and execution, you're sure to create a gathering that is enjoyable and memorable for attendees and the speaker as well.