THE WORLD'S #1 EXECUTIVE COACHING AND BUSINESS COACHING BLOG SINCE 2017.
Entrepreneur to CEO: How to Make the Transition and Why You Must
January 31, 2019 | Category: Intelligent Leadership
Successful entrepreneurs know what it's like to do everything and be responsible for everything.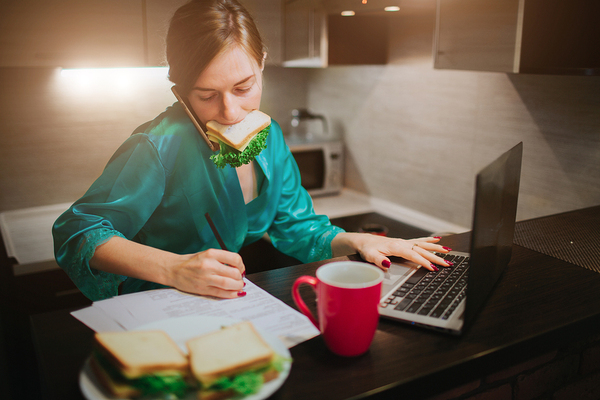 Startup life is never dull, but it requires hard work and commitment.
Most of them started out small, maybe in a home office or small storefront, and they spent those first weeks and months fulfilling every role from clerk to purchasing officer to custodian. They know what it's like when business suddenly picks up, necessitating long, draining hours. And they know what it's like when things are slow and they second-guess every decision.
Entrepreneurs are visionaries. And CEOs are too. But there are key differences between the two roles, and at some point, it's necessary to shift from the startup mindset to treating the business as a thriving, growing, living entity.
You Can't Do It All Indefinitely while Scaling Up
Of course, in many professional fields, it is possible to be a solo proprietor and to love it. Many solo entrepreneurs make a career out of law, accounting, tailoring, engineering, and many other professions. But the entrepreneur who envisions a business scaling up beyond what can be done in a backyard workshop or single-person office must realize that there will come a day when they can no longer fill all roles.
Differences Between Entrepreneur Mode and CEO Mode
There's no singular "correct" time to make the transition from entrepreneur to CEO, but the need usually makes itself apparent. Some people choose to make the transition once they hire people to take care of tasks that they used to do themselves. Others may choose to go from startup mode to CEO mode when their business adds a second location.
The key is that as CEO, you spend less time in the proverbial weeds getting things done and more time stepping back and making strategic decisions. This requires having a trusted team in place to take care of day-to-day operations. When this happens, there are many benefits to making a graceful exit from entrepreneur mode.
Why You Must Let Go of Startup Mode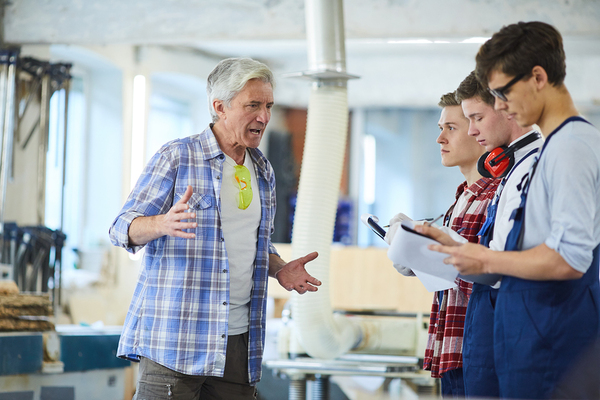 Becoming a leader is a bit like raising children. At some point, you must step back and trust that your team knows what to do.
By refusing to step back from the entrepreneurial role, you risk missing the big picture of how your business fits into its industry and community. And you risk micromanaging your staff and ultimately alienating them. It's not easy at first to put your absolute trust in your team, but until then, you can't gain the perspective you need to see how your business should grow and how to make it happen.
Executive coaching can help the entrepreneur who is having difficulty making the transition from doing to leading. In fact, executive coaches frequently work with clients who want to put their skills, talents, and experiences to work leading, but who don't know how. If you know it's time for you to change from being the startup founder of your business to being its CEO, executive coaching can help you make that change successfully.
You Can Hire a CEO if You're Not Cut Out for the Role
Some entrepreneurs ultimately conclude that they're not cut out for the CEO role, and that's OK too. But that doesn't mean the company doesn't need one. Hiring a CEO is a big step, but for some entrepreneurs, it is the right one. In these cases too, executive coaching can be employed to bring the new CEO up to speed. Executive coaches in these situations will rely upon the wisdom and experience of the entrepreneur to help the new CEO develop appropriate goals that align with those of the company.
Both entrepreneurs and CEOs need vision, commitment, passion, and drive. But how they employ those characteristics differ. Your startup business won't be a startup forever, and when the time comes for it to scale up appreciably, it's also time for a CEO. Many entrepreneurs make the transition to CEO with great finesse, but for many, it doesn't come naturally. In those cases, executive coaching can help.
Great companies require great leadership, and the nature of that leadership changes depending on many factors, including how new or old the company is, and its long-term goals. I invite you to learn more about leadership coaching, however new or established your business is. Strong executive leadership can be the difference between a company that struggles and one that soars.