The World's #1 Executive Coaching and Business Coaching Blog (2017-2021)
From CEO to Football Coach: The Amazing Story of Joe Moglia
September 13, 2017 | Category: Blog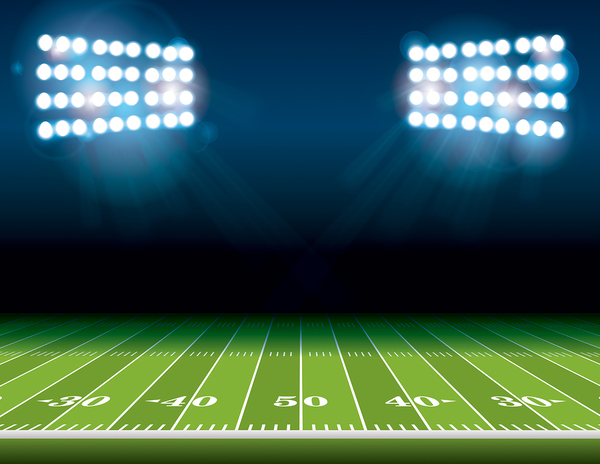 The Horatio Alger story is an entrenched part of American mythology: If you're honest, self-reliant, thrifty, and cheerful, you can rise from poverty to respectable upper-middle class. During the 20th century, it became shorthand for the concept of meritocracy – however true or untrue that may be.
Joe Moglia could be viewed through the lens of the Horatio Alger myth, but that would oversimplify things. For one thing, he didn't have the kindly, rich benefactor that played a role in so many of Alger's stories. And for another, even after being CEO of a major American corporation that survived the 2008 financial disaster intact, Joe Moglia couldn't give up a lifelong love: football.
Early Experience as a Football Coach
Most people know Joe Moglia as a CEO who became head football coach at Coastal Carolina University a few years ago. It is, after all, an unusual career transition. But what many people don't know is that Moglia had experience as a football coach, only it was a decade or more before most of his current players were born.
After growing up in the hardscrabble Bronx of the 1960s, Moglia went to college and grad school and became a high school football coach in Delaware. From there, he climbed the coaching ladder to become defensive coordinator at Dartmouth, and in 1983 was offered a spot on the defensive staff for the Miami Hurricanes – the defending national champion team.
But Moglia needed to provide for his four children, and coaching salaries weren't sufficient, so he read books and called in favors and relied on a strong personal and professional network to land an entry level job at Merrill Lynch.
A Detour to Wall Street
Joe Moglia became Merrill Lynch's most successful rookie salesperson when he started out in the fixed-income division and eventually worked his way up to head of municipal lending before becoming the CEO of Ameritrade in 2001.
While in the financial industry, Moglia never forgot about football. In fact, in 1994, he interviewed for a head coaching job at the University of Buffalo, and when the NFL was scouting for someone to replace NFL Commissioner Paul Tagliabue, they called him. Moglia, however, wanted to follow through on his commitments in the financial industry, so he stayed with Merrill Lynch, and then Ameritrade until retiring in 2008.
An Inauspicious Return to Coaching
Shortly after retiring, Moglia realized that landing a head coaching job would not be easy, having been away from the profession for over two decades. So he took what he could find, which included an "internship" with the University of Nebraska football program. Eventually he took a job with the Omaha Nighthawks of the United Football League, right about the time the league was fizzling out.
He eventually got the call from Coastal Carolina University in 2011. The university's president, David DeCenzo, wanted to make some changes to the school's athletic program, and one of those changes was firing well-liked head football coach David Bennett. This represented a big risk for the school, and it did not go over well at first. Some accused Moglia of using his considerable wealth to "buy" the job. But DeCenzo had confidence that a former CEO with football experience might be just what Coastal Carolina's program needed.
Success on the Field
DeCenzo's gamble paid off. Since taking over as head football coach in 2012, Moglia led the Chanticleers to a record of 51-15. The stadium underwent a major expansion, and Moglia has made a genuine positive impression on his players. Recent news that he would take a five-month sabbatical to address some health issues only solidified players' commitment to fill the stadium and take the team to a bowl game this season.
What We Can Learn from Joe Moglia 
Joe Moglia reached impressive heights both as a coach and as a CEO by his willingness to start at the bottom and stick with it. He's had his share of doubters, but has put in the time and effort to put those doubts to rest. And he's done it largely by refusing to do things "the way they're supposed to be done." Maybe that's part of the reason Berkshire Hathaway CEO Warren Buffett admires the Joe Moglias of the world: "Guys like Joe who have that passion come out winning."
Joe Moglia has succeeded beyond expectations because he knows how to instill the right culture in his team, whether that's in the boardroom, or on the football field. I am passionately committed to the importance of corporate culture, and I invite you to learn more about my corporate culture services.