The World's #1 Executive Coaching and Business Coaching Blog (2017-2021)
Executive Coach Certification Programs, Benefits & References
November 15, 2017 | Category: Blog, Executive Coaching
Executive coaches work with executives and other high-potential employees to help them go from competent to outstanding. They help clients improve their self-awareness, articulate their long-term goals and shorter-term objectives, and map out a workable plan for getting from where they are to where they aspire to be. In other words, the right executive coach helps the client to unlock his or her full potential.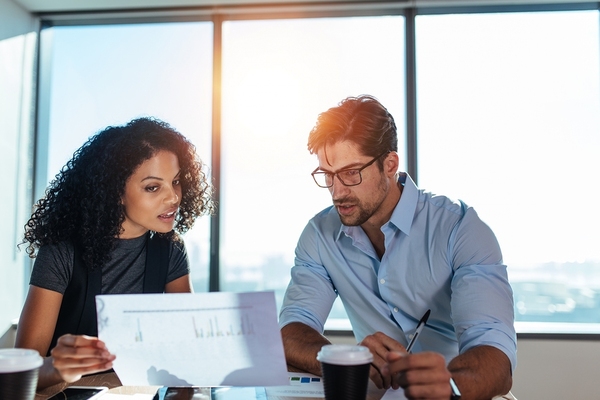 A qualified executive coach can help a leader take his performance to a higher level.
Executive coaches aren't consultants (who generally pursue business outcomes or solve business problems), nor are they therapists, because they typically refrain from offering advice. They do not function as mentors, either. They do, however, ask important questions that help their clients clarify problems and lay out a pathway for solving them. While executive coaches do offer confidentiality and can function as a "sounding board" to their clients, they are not there to fix hiring mistakes or miraculously turn an incompetent executive into a competent one.
Once executive coaches are hired, their first task is often administering and interpreting comprehensive behavioral assessments, and then interviewing the client's superiors, peers, and direct reports to gain a "360-degree" understanding of the client in the context of their organization. From this information, they develop a better understanding of which questions to ask, and which coaching techniques to use to help their clients achieve their goals.
After an initial, intensive interaction period between coach and client, the two parties typically communicate on a regular basis (often weekly) in person, by phone, or via video conference or another web-based communication method. After the formal coaching engagement is concluded, some coaches offer follow-up communication for six months to a year afterward to offer encouragement and learn how the client is doing as far as reaching goals.
What Backgrounds do Executive Coaches Have?
Executive coaches may come from just about any background, which can be good or not. On the one hand, there's no predicting which coach will have great rapport with which client, so it's important that companies not limit their search to only coaches with specific background in their industry. On the other hand, since there's no universally recognized qualification for executive coaches, it's theoretically possible for anyone to call themselves an executive coach and solicit clients. The market tends to cull those who are patently unqualified, but unfortunately, they can do plenty of damage and waste a lot of valuable time before that happens.
Most executive coaches have business backgrounds, and many have themselves held executive positions. Some executive coaches are retired executives, though many are younger than retirement age. Executive coaches may come from STEM backgrounds, and occasionally they may come from the arts or academia. Typically, executive coaches come from business backgrounds and the successful ones have an extensive understanding of how businesses work and what makes for an effective executive.
Companies that are interested in hiring executive coaches often begin by looking for coaches with backgrounds in their industry, and this makes sense. A tech executive, for example, would seem more likely to benefit from the executive coaching services of someone who has experience in the tech industry. However, matching industries is not necessary, and in some cases, reaching across industries to choose an executive coach can provide the intellectual "cross-pollination" needed to ensure great results.
Certification Programs for Executive Coaches
Not all executive coaches pursue coaching certification, but many of them do. They want their names to stand out, and they want to show potential clients that they have specifically studied executive coaching and have met standards that are common in the coaching industry.
Executive coaching certification programs abound, and some of them are sponsored by prestigious educational institutions. Harvard, Northwestern, and Georgetown Universities are three examples of highly esteemed schools offering executive coaching certification. Many other coaching certification programs exist, and they run the gamut from highly respected to highly suspect.
With the worldwide web, there are, of course, a few organizations purporting to offer executive coaching certification, happy to take people's money in exchange for a certificate of some description. People who are interested in pursuing coaching certification should look for a combination of genuine testimonials from respected coaches, length of time in the field of executive coach training, and accreditation.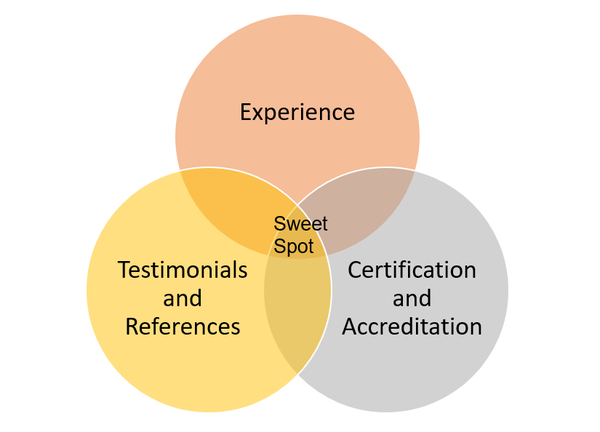 A strong coaching certification program should have a blend of key elements.
Accreditation by an organization like the International Coach Federation (ICF) indicates that an executive coaching program meets certain standards of content and professionalism, and makes it more likely that a particular coaching certification will be respected as the executive coach builds clientele.
The ICF, for example, offers three types of accreditation for training programs. Their Accredited Coach Training Program designation is for all-inclusive executive coach training programs, while their Approved Coach Specific Training Hours designation is for "à la carte" training programs rather than all-inclusive ones. The ICP's Continuing Coach Education designation is for continuing education for people who have already earned ICF credentials.
Why Coaches Pursue Certification
Is it possible to be a good executive coach without having some sort of certification or credential? Perhaps. Just as the occasional person without a political background manages to go far in politics, or the unknown athlete shows up and wins the New York Marathon, there will occasionally be a person who puts together the right combination of personality, wisdom, and skill to be a fantastic executive coach.
That is the exception rather than the rule, however. Just as if you were involved in a court case you would want legal representation with excellent qualifications and references, people want to hire executive coaches with respected credentials and preferably with a long list of satisfied clients. That is why people with a natural talent for coaching, who may be self-taught and have experience in business coaching, pursue coaching certification regardless. They know they can always improve their skills further, and earning credentials from an accredited executive coaching program can sharpen their competitive edge and make them more attractive to companies interested in coaching for their leaders.
Experienced executive coaches often pursue certification if they believe a particular coaching program offers something especially beneficial. Many continue their executive coaching education indefinitely, just as a doctor, engineer, or lawyer pursues continuing education to stay on top of changes in the industry, new techniques, and new research. An executive coach who is committed to lifelong improvement is less likely to stagnate in terms of techniques and effectiveness and is better able to keep up with changes in the business climate, technology, and executives themselves.
How Organizations and Executives Benefit from Working with Certified Coaches
Imagine you run a business and have just brought on a new CEO. You know you made the right choice due to your new CEO's qualifications, but you believe that executive coaching will help him or her go from being a great CEO to being an exceptional one. You have big plans for your business, and you want someone at the helm who is ready to face the challenges and seize the right opportunities. You believe that hiring an executive coach for your new CEO is a wise investment in the future of your business.
When looking for the right executive coach, you're likely to seek personal references and do plenty of online research. When all is said and done, you simply feel more confident and comfortable selecting a coach who has earned credentials from an accredited executive coaching program.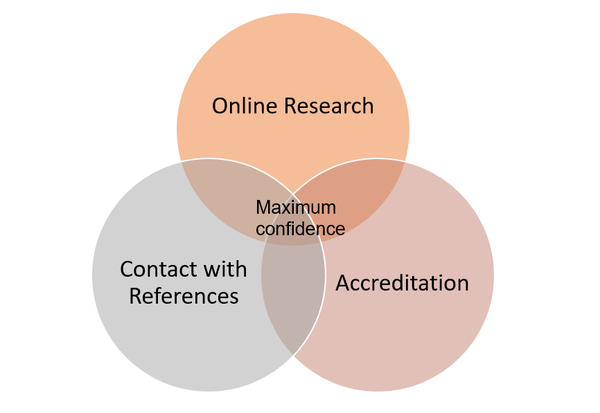 Businesses look for the right combination of qualities in the executive coaches they hire.
Your new CEO will benefit from learning how to clarify and articulate goals, create a roadmap for achieving them, strengthening skills, and addressing skills gaps. The people who report to the CEO will benefit from having a superior who is self-aware, knows how to communicate effectively, and understands how to run a company with loyal and enthusiastic employees. The company itself should ultimately benefit in terms of lower employee turnover and healthier revenues. And the CEO will benefit from greater confidence and awareness of how he or she affects colleagues.
Can a company reap these same benefits after hiring an executive coach who doesn't have certification? It's possible, but it's much less likely. Certifications indicate that a coach is committed to improvement and understands the importance of qualifications in building a strong client portfolio.
What Is Intelligent Leadership?
Acclaimed executive coach, author, and expert on corporate culture John Mattone works directly with a limited number of C-level executives in a coaching capacity, based on the four proven phases of his proprietary Intelligent Leadership coaching process. Those four phases are Awareness, Assessment, Action, and Achievement, and are designed and proven to deliver unparalleled results.
Using researched and proven assessment techniques, John Mattone works side by side with his clients, helping them create and implement their custom leadership and personal development plan. The Intelligent Leadership process is stakeholder-focused as well, as it includes stakeholders in providing insights about a leader's strengths and developmental gaps. Surveys are conducted at three-month intervals to ensure a leader is on the right track, so course-correction can take place if necessary.
Since John Mattone can't be everywhere at once, he has developed an Intelligent Leadership Executive Coaching Certification. This program allows executive coaches to learn his proven coaching process and how to use powerful tools that produce positive results and impressive ROI for clients. The Intelligent Leadership Executive Coaching Certification is accredited by the International Coach Federation and is approved for 21.75 core credits and 22.25 continuing education credits.
John Mattone's Intelligent Leadership Executive Coaching Blueprint enables executive coaches to become certified in the unique coaching process that has been used with a range of top leadership clients, including the late Steve Jobs of Apple. The certification program is a three-day immersive course in executive coaching development, helping coaches learn how to unlock their clients' potential and make client organizations measurably more effective.
How Intelligent Leadership Affects C-Level Executive Coaching Clients
Intelligent Leadership coaching is designed to empower executives to achieve sustained greatness, so they can ultimately create a lasting, positive legacy. The effects have been powerful, and John Mattone is the world's #2-ranked executive coach. Additionally, he has been honored with numerous awards, including the 2015 International Executive Coach Thought Leader of Distinction Award. His Intelligent Leadership program was named one of the world's top three Advanced Leadership Development Programs that Change Lives, alongside programs by the esteemed Tony Robbins and John Maxwell.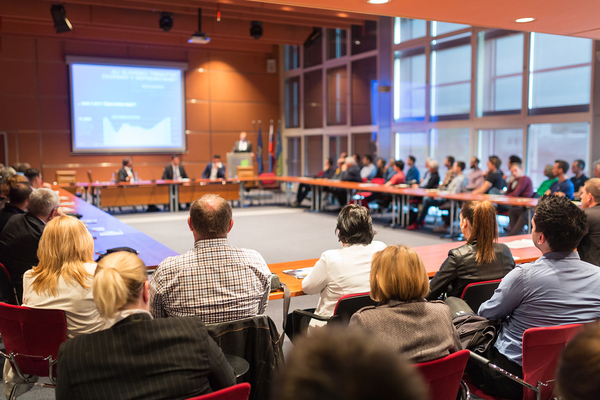 John Mattone has been recognized the world over for his effective executive coaching practices.
His clients concur. Fabio Potenti, MD, Chief Medical Operations Officer of the Cleveland Clinic-Florida credits John Mattone's coaching methods with "fueling both my personal and professional life." Bonnie Hagemann, CEO of Executive Development Associates says that the Intelligent Leadership Approach helps coaching clients "build and retain their talent from the time they enter the leadership pipeline all the way to the major leagues." And Richard Swanson, President and CEO of Nebraska Machinery credits John Mattone's coaching with "driving sustained bottom-line performance."
A February 2016 survey of 100 leaders who were coached by John Mattone found that 98 percent of them improved, based on data from over 1,500 LeaderWatch surveys. Intelligent Leadership coaching has been used and fine-tuned for years, and the bottom-line results show that it works.
I'm a Coach. Is Intelligent Leadership Certification for Me?
Effective executive coaching is an art and a science. In addition to the proven assessment tools and techniques for goal-setting and mapping the pathway toward achieving goals, there must also be rapport and understanding between coach and client. At the same time, executives and their organizations invest in executive coaching because they expect results, and executive coaches cannot lose sight of this.
Intelligent Leadership Certification makes sense for executive coaches in any phase of their career. One of the most important insights that coaches pursuing Intelligent Leadership Certification attain is the importance of a company's stakeholders in the coaching process. While the coach works primarily with the executive client, coaching must also involve getting to know that client's peers, superiors, and direct-reports to gain a comprehensive view of how that executive affects others.
Certification doesn't just involve an intensive three-day immersive course, however. Additional goals are for learners to reach the "Advanced" level, which requires completing three coaching assignments with frequent check-ins with the Intelligent Leadership Team. Ultimately, executive coaches who complete the Intelligent Leadership Certification program and successfully complete six coaching assignments with check-ins attains the "Master IL Coach" designation, further attesting to the coach's commitment to excellence.
Program elements include the following:
Understanding the context of coaching to establish vision and goals
Learning to complete "inner-core" assessments
Learning to complete "outer-core" assessments
Learning to provide targeted and customized development planning
Mastering Intelligent Leadership content
Understanding stakeholder and mentor engagement and learning
Learning how to implement stakeholder feedback and perform coaching debriefs
Executive coach certification is truly coming into its own as more enterprises worldwide realize the measurable and immeasurable benefits of executive coaching. Businesses want to hire coaches who have the qualifications and experience necessary to unlock client potential, and coaches themselves want to show that they have the skills and certifications needed to work with an increasingly prestigious portfolio of clients.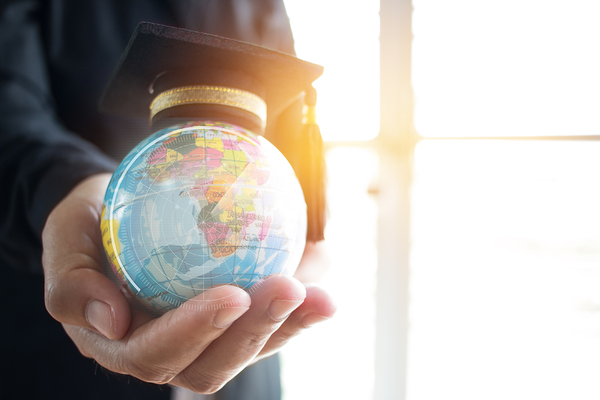 Executive coach certification can help coaches build a stronger client portfolio.
With over three decades of experience in executive coaching and shaping business culture, John Mattone is a thought leader who knows not only how to help executives achieve outsized results, but how to train executive coaches so they can help clients achieve great results too. He is considered to be one of the world's top executive coaches by Thinkers50 and Globalgurus.org, and recently signed a multiple book deal with Experts Press, Inc, with the first release scheduled for autumn of 2018.
Whether you are a business leader interested in executive coaching for your top executives or a coach interested in learning key skills that can make a real difference in your career, you are invited to learn more about John Mattone's books as well as his speaking and training services. 
Glossary of Terms
Accreditation – official recognition of a person, institution, or program as being qualified to perform a designated activity
Awareness, Assessment, Action, and Achievement – the four key stages to an executive coaching process, as defined by John Mattone in his Intelligent Leadership program
Coaching Certification – a credential, certificate, or other document indicating that an executive coach has undergone formal training in the executive coaching process
Confidentiality – the state of keeping personal information private. Confidentiality is necessary to success in most executive coaching relationships so that the client feels comfortable being honest and candid with the coach.
Inner-Core Assessments – assessment techniques in John Mattone's Intelligent Leadership coaching program that evaluate critical inner characteristics like courage, integrity, and diligence
Intelligent Leadership – a comprehensive approach to executive coaching designed to work on a client's inner and outer strengths so as to unlock the client's full potential
Outer-Core Assessments – assessment techniques in John Mattone's Intelligent Leadership coaching program that evaluate the client's outer behaviors
Rapport – the sense of a harmonious relationship in which both parties understand each other and communicate well and honestly with each other
Self-Awareness – conscious knowledge of a person's own character, and how the manifestations of that character affect other people
Stakeholder – someone with an interest or concern, particularly in a business context.