The World's #1 Executive Coaching and Business Coaching Blog (2017-2021)
Preparing a business for the future requires masterful change management. Embracing disruption and meaningful change is only simple on paper. Organizational politics and interpersonal relationships complicate the picture. To navigate such troubled waters, leaders must rely on soft leadership skills like self-awareness and emotional intelligence.
The gig economy and the Great Resignation have created an economic situation where employable talent has the upper hand in the human resources equation. Under these circumstances, employers must adapt and adopt solutions that create engaging work environments and empower employees. The stock of intelligent leadership has gone up, and talent retention is one of the hottest new leadership abilities.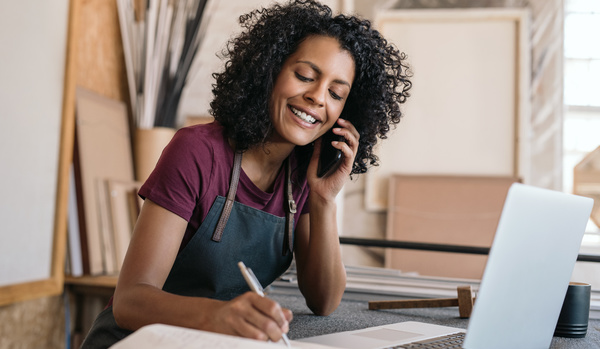 Self-employment is an emerging trend. 
Soft Leadership Skills and the Future
People perceive emotional intelligence and self-awareness as soft leadership skills. As a leadership coaching professional, I don't necessarily view these skills as "soft." I see them as essential. They comprise the foundation of most essential inner and outer-core intelligent leadership competencies.
The economy of the future rewards specialist skills by making organizational leaders dependent on experts and not vice-versa. This situation requires leaders to sharpen their self-awareness and emotional intelligence to keep specialists engaged and focused on tasks.
In the context of leadership coaching, self-reflection is a handy tool for raising self-awareness. When leaders stop to self-reflect, they gain more accurate understandings of their emotions and the reactions they trigger.
Focusing on self-awareness is an excellent investment as even a tiny increase can have significant effects on the relationships leaders build and maintain.
Finding and Leveraging Leadership Strengths 
Executive coaching is about identifying leadership strengths and helping leaders find ways to leverage them. Finding your leadership strengths is an ongoing process, much like executive coaching. Here are a few tips to help you find your strengths and weaknesses easier:
Find tasks you love to do so much that you lose yourself in them.
Understand how people usually want you to help. What do they say when they ask for your advice?
Some tasks make you feel powerful and in control. Identify them and the feelings you have toward them.
Embracing Disruption
A change manager is an agent of disruption and a corporate "troublemaker." Change and disruption are at the cutting edge of future-proofing an organization. Leaders can choose to be agents of change or delegate their roles to others.
The problem is that acting as a corporate troublemaker requires solid authority. People don't like troublemakers and tend to dislike change when it concerns them. Everyone likes change so long as it concerns others. However, leaving one's comfort zone entails stress, anxiety, uncertain outcomes, and efforts.
Change is not only subject to pure business considerations. Interpersonal relationships and politics also impact it. The agent of disruption is often at the crosswinds of organizational politics, interpersonal communication, and business interests.
If leaders themselves are the agents who directly peddle change, they must do their best not to get bogged down in compromises and dilute the essence of change.
On the other hand, if leaders delegate disruption management, they must commit their full support to agents of disruption. Such commitment can create friction as people resist change in overt and subtle ways throughout organizations.

Implementing change is not easy.
Protecting the Agent of Change
Offering full support and protection to an agent of change is the farthest a leader can go in preparing an organization for the future.
Leaders will find it difficult to provide full protection to those in charge of implementing change since as they'll likely expose themselves to attacks. However, leaders who choose to abandon agents of change and protect themselves will fail to bring about meaningful adaptation and bog down processes to the level of, "We'll tackle this later. It's too complicated now."
To support change and an agent of disruption, leaders must:
Create safe environments for agents and clarify goals
Understand how far agents are willing to go in implementing change
Ensure they can say "no" and stand up for themselves and their agents when faced with persistent or aggressive resistance
Business coaching professionals understand the delicate balancing act change management is. Change managers require solid support, psychological safety, and the unwavering backing of organizational hierarchies.