The World's #1 Executive Coaching and Business Coaching Blog (2017-2021)
"Breakthrough" business results are expected from today's business leaders, yet the economic realities of globalization make it increasingly harder for businesses to fulfill shareholder value expectations.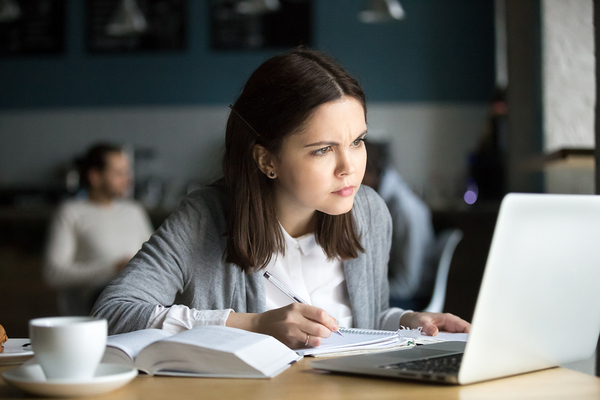 Being a leader will always require hard work. Understanding your own values and competencies creates a strong foundation for leadership.
Intelligent Leadership, the concept at the heart of my book Intelligent Leadership: What You Need to Know to Unlock Your Full Potential, is designed precisely for leaders who must go beyond their self-imposed thoughts and habits that limit their potential. Major leadership opportunities abound, which means that today's most successful and effective leaders must be prepared to seize them.
Based on empirical research, Intelligent Leadership helps leaders – or anyone else, for that matter – understand their inner-core strengths, their outer-core competencies, and how they relate to each other and to their best leadership performance. The benefits of Intelligent Leadership transcend industry and apply to anyone who wants to improve their leadership performance.
Inner-Core Strengths Benefit Any Profession
Learning to create successes and building a positive, self-affirming value system with a strong inner core are closely related processes. But everyone's value system is unique. When you know your value system, you know your character. You can visualize your values as the part of an iceberg that shows above the water's surface. The huge volume of ice underneath the water's surface is analogous to your character.
Character is made up of six key elements: courage, loyalty, diligence, modesty, honesty, and gratitude. Developing inner-core strengths to improve your leadership capacity in your chosen profession requires taking these critical steps:
Knowing the difference between your immediate (short term) and ultimate (long term) values
Understanding your personal hierarchy of values
Understanding how your hierarchy of values deviates from or aligns with the deeper elements of your character
Setting goals for sustaining strengths while addressing development needs that are aligned with your ultimate values
Whether your profession is banking, auto parts, hair styling, teaching or package delivery, your ability to lead starts with positive character development.
Outer-Core Competencies Are Valuable Across Industries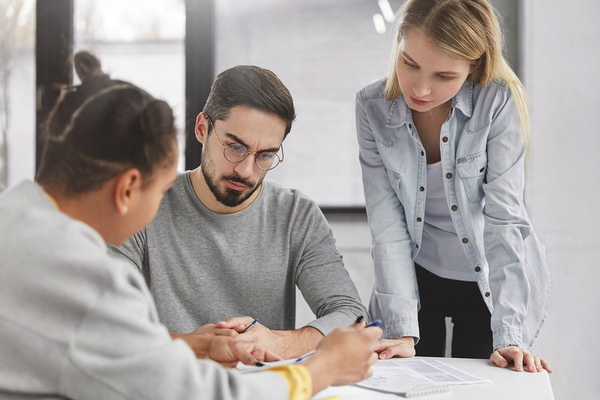 Critical and strategic thinking, problem-solving, and communicating are competencies in demand in every profession.
The competencies you need as an effective leader relates to your capability (skills that can be developed), commitment (the passion that drives you) and your connectedness (between your values and your actions). Specific competencies you must possess as a leader include:
Critical thinking
Decision-making
Strategic thinking
Emotional leadership
Communication
Talent leadership
Team leadership
Change leadership
Drive for results
How effectively you cultivate these key competencies depends largely upon your unique character and value makeup. The stronger your inner-core, the better you can execute the behaviors associated with your outer-core competencies. As with inner-core strengths, good outer-core competencies are crucial to leadership regardless of industry or profession.
Benefits of Intelligent Leadership Are Industry-Independent
Solving the problems of the modern world require the service of strong leaders in all industries. Maybe you're not figuring out how to cure cancer or broker peace, but make no mistake: leadership in your profession and industry is absolutely necessary to a functional world that creates new solutions. Every industry requires leaders to continually update their skills while tending to their core values. Intelligent Leadership addresses the timeless character traits and competencies that have powered strong leadership and will continue to power strong leadership in an increasingly complex world.
How can you go about developing your leadership capacity? An increasing number of top leaders invest in leadership coaching, which is about identifying strengths and weaknesses, developing a plan to address weaknesses while shoring up strengths, and deliberately working on the habits and practices that result in more effective leadership. But even if your company doesn't invest in executive coaching, you have the power to take charge and work on those competencies yourself, to the benefit of you personally, as well as your organization.
If you're interested in learning more about leadership, I encourage you to check out my books, particularly Intelligent Leadership: What You Need to Know to Unlock Your Full Potential. Being a leader is a lifelong pursuit, and one that benefits the leader, those who follow, and ultimately the world itself.