THE WORLD'S #1 EXECUTIVE COACHING AND BUSINESS COACHING BLOG SINCE 2017.
Putting Leadership Coaching to Work Outside the Office Setting
February 15, 2018 | Category: Blog
Like sports coaching, leadership coaching has a role to play outside its traditional setting. The sports coach, for example, may use their skills to show neighborhood kids playing kickball some tips and strategies, or the voice coach may help someone with a brief solo in a community play learn to project better while protecting their vocal cords. Likewise, executive leadership coaches may have plenty to offer outside the corner office of the client they're coaching. Communities and organizations are discovering the many benefits that leadership coaching can bring to people outside the traditional business environment, and those communities and organizations benefit from it. Here are just a few examples of leadership coaching accomplishing great things outside the corporate setting.
Leadership Coaching for Students in MBA Programs
Some of the nation's leading business schools, like the University of Pennsylvania's Wharton School and Emory University's Goizueta Business School are offering MBA student one-on-one coaching from established leadership coaches. These coaches may coach students on specific skills like preparing for phone interviews, or with broader skills like articulating life goals. The coaches that participate in such programs are in general focused on helping students develop career and life goals, and to be workplace ready once they complete their degree. The low-stakes environment that exists between students and coaches helps them learn to identify and address issues in constructive and positive ways – coaching they may not have access to after graduation.
The National Speakers Association Enlists Leadership Coaching Help
The National Speakers Association has adopted a strategy for developing individual organization chapters and creating a leadership pipeline for the national organization. The way they do this is to hold an annual three-day "boot camp" led by former chapter presidents who have developed their own leadership coaching skills. Core competencies addressed by the leadership coaches at the annual event include membership, management, marketing, meetings, and money. And after the event concludes, trainees check in monthly by phone with their coach the rest of the year. It has become an exciting and productive way for the organization to build a national succession plan for its leaders.
"Entrepreneurial Boot Camp" Offers Leadership Coaching to Jail Inmates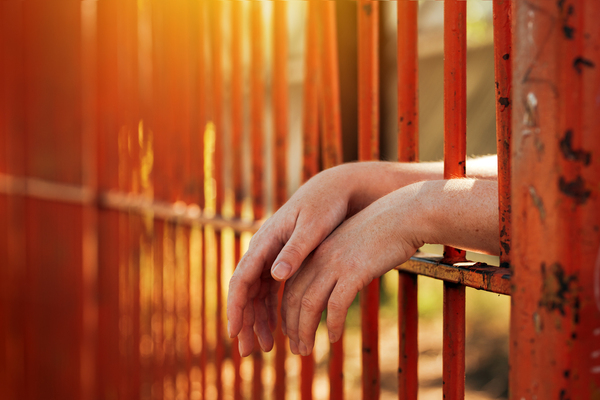 Jail inmates can put some of their time behind bars to good use in learning business and entrepreneurial skills. 
It may be a bit harder to envision a role for leadership coaching in the criminal court system, but the state of Wisconsin has made 11 grants to bring leadership coaching into an entrepreneurial "boot camp" at jails. And these coaches have helped inmates start businesses. Jail inmates stay an average of less than three months, and leadership coaching in this format is expected to reduce the rates of reoffending. The goal of leadership coaching is to help inmates develop entrepreneurial skills as well as concrete job skills that will help them move into the workforce upon release. Educational sessions, individualized business coaching, and mentorship are all elements of the program.
Gifts and Talents of Leadership Coaches May Apply in Many Settings
The specialized skills of the business leadership coach have applications outside upper management in traditional corporations. Increasingly, other organizations are discovering how leadership coaching can have positive outcomes in nontraditional settings, helping students start their careers out on the right foot, helping civic and professional organizations develop a strong leadership pipeline, and even helping some of the most vulnerable in the population learn valuable skills for success.
As an executive coach, I am heartened to see such initiatives, because I've seen first-hand how leadership coaching takes performance to a higher level. In an ideal world, everyone would have access to their own coach when the needed it, and many talented coaches are broadening their "client base" by assisting others who may never have the opportunity to receive top quality coaching. There's virtually no limit to the possibilities to which a talented coach can put their valuable skills.