THE WORLD'S #1 EXECUTIVE COACHING AND BUSINESS COACHING BLOG SINCE 2017.
Why You Should Never Stop Building Your Professional Network
May 7, 2018 | Category: Blog
When people think of their professional network, they often think of it in terms of job hunting. After all, networks can be valuable resources for finding a new job. But that's far from all that professional networks are good for. In fact, your professional network can serve you at every stage of your career, from when you're planting the metaphorical seeds of a great career to when you're clearing the weeds, to when you reap a bountiful harvest (which you should share, by the way). Leadership coaching may not focus heavily on professional networking, but any leadership coach will tell you that the leader with a strong professional network is likely to outperform the leader who doesn't have one. Here's why you should never stop building your professional network and how to do it.
Networks benefit professionals at every stage of their career.
How to Expand Your Professional Network
Perhaps you're fresh out of school, or have changed industries mid-career. How do you begin to build a professional network that will both serve you well and to which you will be a valuable contributor? Your earliest contacts in your industry – which may include professors or intern supervisors if you're just starting a career – should deliberately be added to your professional network. LinkedIn is a good platform for doing this, because it sets your professional social contacts apart from your personal contacts, even if some of those people fit into both contexts. Volunteering in industry organizations is another terrific way to expand your professional network. Joining industry associations is a good first step, and beyond that, you can introduce yourself and offer your services to help the association, whether that's your exceptional organizing skills, your stellar note-taking skills, or even your valuable contacts in the media.
How to Tend to Your Professional Network
You can no more create a professional network and leave it to its own devices than you can plant a garden and then neglect it. Either way, the results will be largely useless. It's important to create your own strategy for keeping in touch with the people in your network. Some people do this by dropping people a message on a regular basis, by publishing a blog on relevant industry topics, or with the old-fashioned approach of giving people a call now and again to check in. Maintaining your professional network also helps you stay informed about things like who has left the industry or retired, and who some of the newcomers to the industry are. Introduce yourself to the new people, and they are likelier to remember you and be grateful that you reached out to them.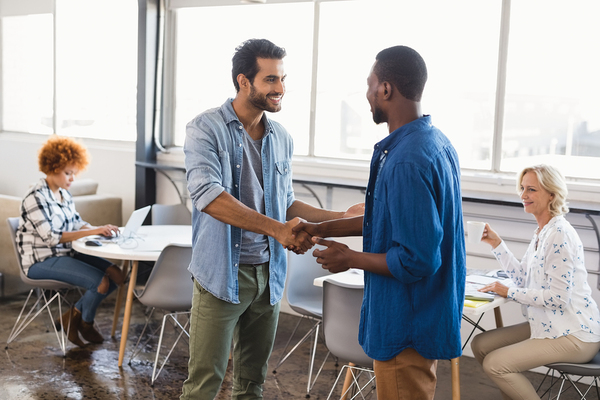 Maintaining your network often naturally leads to expanding it too.
Look for ways You Can Add Value to Your Network
When the topic of networking arises, I always emphasize to my executive coaching clients that you need to give to a network at least as much as you take from it. Connecting colleagues who don't know each other, but who could benefit from the professional connection is one way. Another is to share relevant content with your professional network. Maybe someone you work with has been in the news after an exciting breakthrough. You can share this information for those who might not encounter the news otherwise. You can also add tremendous value to your network simply by setting a good example. Conducting yourself in a friendly, professional, open manner both online and in person strengthens your bonds with your professional network, and helps ensure that people remember you for all the right reasons.
Your Network Is an Invaluable Resource and Asset
When we think of our professional resources and assets, often we think of things like our college degrees or our track record of technical publications. These are crucial, of course, but it's easy to forget that our professional network can be one of our most treasured resources and one of our most valuable assets as a professional. I can tell you from my work in leadership coaching that the leaders with strong networks are more respected and get better results than those that don't bother to maintain a strong professional network. And if you realize that you haven't been doing your part to strengthen your network, you can start doing so today and start reaping the benefits sooner than you may think.