THE WORLD'S #1 EXECUTIVE COACHING AND BUSINESS COACHING BLOG SINCE 2017.
World Cup Winning Coach Didier Deschamps: Takeaways for Business Coaching
August 8, 2018 | Category: Blog, Executive Coaching
Didier Deschamps is the head coach of France's World Cup-winning football team, and his coaching style was met with some skepticism before the historic winning match against Croatia in Russia a few weeks ago.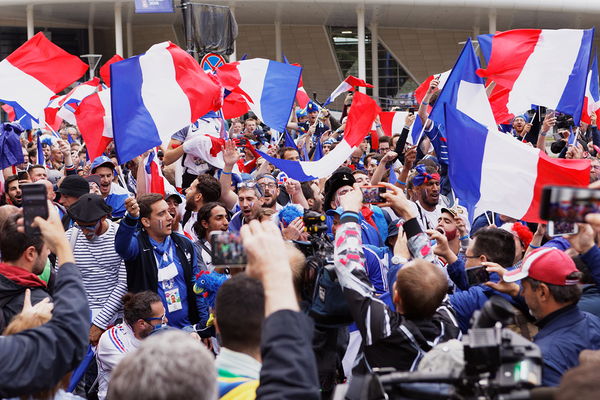 France's World Cup coach focused on results and commitment, and it worked.
Deschamps' strategy depended upon a pragmatic, rather than showy approach, despite the team having a ferociously vibrant group of players, and not all fans were pleased. But in the end, they won, and to Deschamps, it's the results that matter.
He isn't a flashy coach and instills in his players the importance of their conduct. He expects them to be genuine, friendly, humble, and to never forget that their behaviors and attitudes shape how the entire team (and in some sense, all of France) is seen by the media. Here are a few takeaways for the business coaching profession from the coaching career of Didier Deschamps.
Commitment Is Foundational
Before the World Cup, there were some murmurings that Deschamps should step aside as coach, due to his more subdued coaching style and his star-powered team, but he says stepping down was never an option. The reasons, he said, were two-fold. First, he has always prioritized commitment and reaching goals, and second, French Football Federation president Noel Le Graet asked him to be the head coach until the year 2020, and he wanted to honor that commitment.
When a business coach values commitment, not just in words, but in deeds, that commitment can't help but affect clients as well, just as Deschamps' commitment to his team spilled over onto his players.
Experience Matters
The last time France won the World Cup, in 1998, Didier Deschamps was the team captain, so he knew the World Cup as both a player and a coach. While a business coach isn't expected to have experience in every vertical their clients represent, having boots-on-the-ground business experience is important. The business coach should know what it's like to work as a key member of a business team, how to work with others (including some that are challenging to work with), and what it feels like to want to succeed in an organization. Added to experience as a business coach, the combination can be nearly unbeatable. Coaching, after all, is a skill that is developed with practice and continued learning.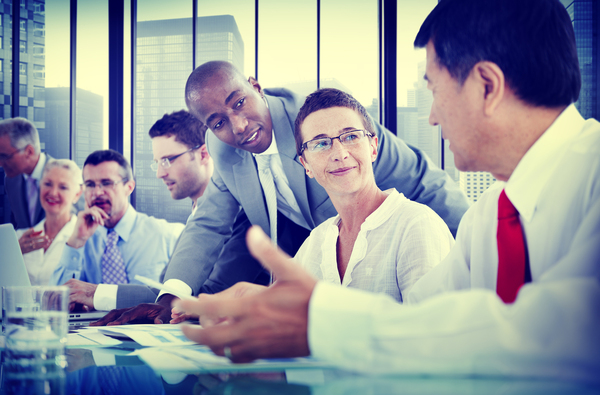 Outstanding business coaches often have extensive experience as part of great business teams.
Substance Beats Style, Always
During half-time of the championship game against Croatia, when France had a 2-1 lead, someone recorded Deschamps' team talk in the locker room. It was remarkably subdued and focused on what he had observed during the first half. It essentially boiled down to telling his team, "Play as simple as possible. When you have the ball, if someone is on you, there's another one coming. Give it as soon as you can to Kylian [Mbappe]." In other words, don't make it harder than it needs to be. Even his final missive to the team was simple, yet filled with wisdom: "45 minutes! You know what's next. Keep your heads up! Loosen up! When you get the ball, boom, give it forward."
You Must Be Willing to Grow and Adapt
Finally, despite dependence on timeless qualities like commitment and building of experience, Didier Deschamps keenly understands the importance of knowing how to adapt. Over his 15 years of coaching at Monaco, Marseille, Juventus, and France, Deschamps learned that leadership is different today than it was when he was a player. Just because one strategy or technique worked at one time with one team does not mean it will work universally. Knowing the team, their strengths and weaknesses, outside influences, and adapting to all of these factors are absolutely necessary for success. "You have to live in your time, be of today," he says.
Business coaching and sports coaching share many similarities. Qualities that underlie both include commitment, experience, substance, and adaptability. Whether you're the coach or the client, it's important to understand what makes a strong coach so that the experience will be maximally beneficial. If you're interested in learning more about coaching, leadership, and organizational excellence, I invite you to check out my books, which deal with these topics and more, in greater detail.