THE WORLD'S #1 EXECUTIVE COACHING AND BUSINESS COACHING BLOG SINCE 2017.
You Have Been Asked to Book Business Speakers: Now What?
February 21, 2018 | Category: Blog
Putting together a meeting that is larger than the typical conference room sit-down requires hard work. Even a "simple" day-long event for professionals in your company or community requires attention to detail and smart planning, and that's before booking a business speaker.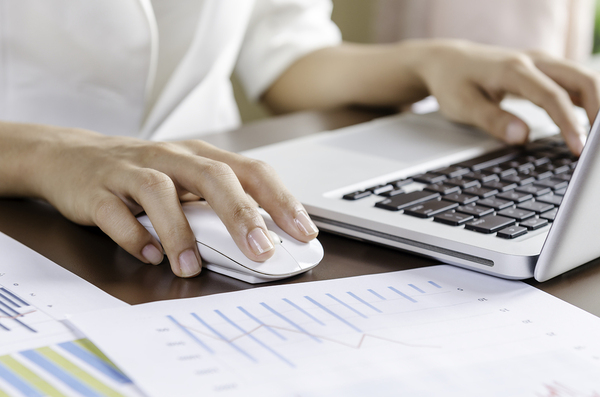 Do your research first, and you can be confident of booking a business speaker that will elevate your event.
Before evaluating your choices in business speakers, you need to have the meeting scheduling and logistics locked down. You should understand your audience to the best of your ability and be able to articulate the main objective of the meeting. And you need to be able to define exactly what you expect from your speaker. But where do you find business speakers?
Where Do You Find Good Business Speakers?
Where you go to find a speaker for your business event depends on many factors, including your budget. If you have no budget, then you can start by talking to respected leaders in your own company, asking if they would be willing to give a presentation, or if they know someone who would be willing to do so for transportation reimbursement and a meal, for example.
Booking a business speaker from a bureau will cost anywhere from a few hundred dollars for a smaller event to tens of thousands of dollars for a speech from a well-known speaker for a large event. You can use websites like Thumbtack to get a better idea of how much you'll spend for a speaker in your area. If you are located in a tech-heavy area (like Research Triangle Park, or the Silicon Valley area) you should have no trouble finding a local speakers' bureau that will help you choose from among their business speakers. Otherwise, there are regional speakers' bureaus that together cover most of the US.
Matching the Speaker to the Event and Audience
The most effective business speakers are ones that are well matched to the event, the audience, and the setting. While you don't want to pick a speaker specifically to tell the audience exactly what they want to hear, neither do you want to choose a speaker you think will ruffle feathers or otherwise not be well-received.
In other words, if you want someone to motivate your team to produce more and bring in more revenue in the coming year, you probably don't want to book the speaker who left the business world behind to live in a remote cabin and write books. But hiring a business speaker who is simply going to parrot the exact sentiments of your audience without inspiring them to expand their thinking isn't a good use of a business speaker either.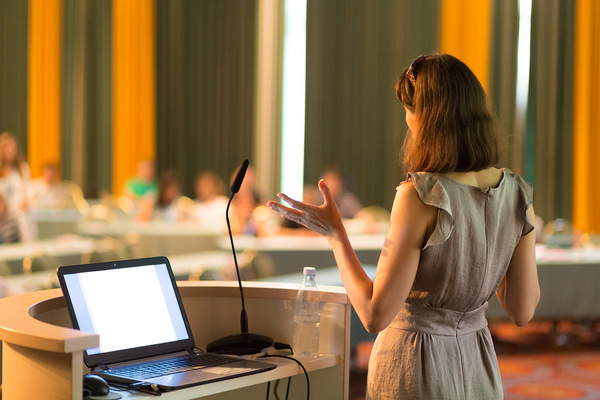 The best business speakers inspire their audience to look at things differently.
Reviewing the Business Speaker's Qualifications
Don't take the word of the business speaker's website or bureau without doing follow-up. Most business speakers have videos online you can view, and many of them have written books you can learn about or read. How well do they engage their audiences? How much breadth of experience do they have in terms of speaking to different types of audiences? How well do they field questions from the audience? Are they genuinely sharing wisdom, or engaging in a thinly-veiled sales pitch?
When you find the business speaker that you believe is right for your occasion, review their contract thoroughly before signing, and ask questions if you encounter something you don't understand. Learn how and when they should be paid and make sure this works with your company's accounts payable process.
The Right Speaker Takes the Occasion from Good to Outstanding
An outstanding business speaker does far more than reassure an audience or tell amusing anecdotes. Choose the right business speaker and you take a business event from good to outstanding, ensuring that the occasion will be memorable for all the right reasons. Great business speakers engage with their audience and make their audience look at things in a way they haven't done before. They can be just the thing for ensuring a project kick-off or celebration of a hard-won contract is only the beginning of much greater things.
I have spent many years as a leadership coach, author, and keynote speaker, so I know the importance of choosing the right business speaker – both as a speaker and as an audience member. Excellence in business is possible for every business, however large or small, and however new or established.