The World's #1 Executive Coaching and Business Coaching Blog (2017-2021)
To most people, it is obvious how private executive coaching can be a great investment for the new C-level executive. Few people could jump into such a role and hit the ground running, and world-renowned CEOs frequently talk about the coaches with whom they have worked (and may still work with).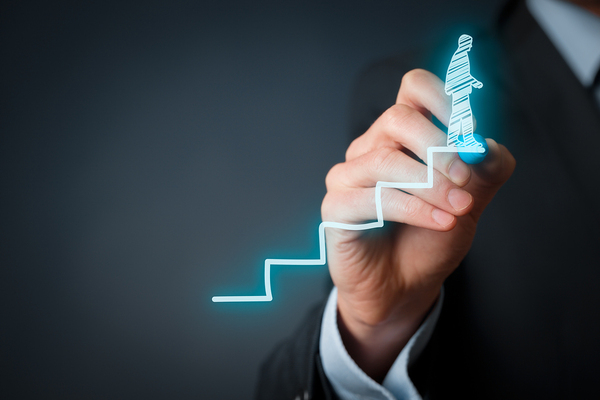 Coaches are a coveted benefit among top corporate leadership.
But what about the early- or mid-career engineer, attorney, editor, or accountant? Could these people benefit from business coaching? The answer is almost certainly "Yes!" The career coach, similarly to the CEO coach, helps clients determine strengths and weaknesses, set goals, map out plans to reach goals, and develop and practice the skills necessary to get there.
Unlike the CEO coach, whose primary concern is assisting the CEO in learning to oversee operations of an entire company effectively, the career coach works with professionals to help them have the best possible career for their aspirations and qualifications.
Signs You Could Benefit from a Career Coach's Services
Some people who seek the services of a career coach have a clearly identified need, such as a specific promotion they want. Others may work with a career coach because they feel like their career is at a standstill. Still others hire a career coach when they want to make a major career change to another industry, or even to another profession. Here are four categories of professionals who are likely to benefit from the services of a career coach:
Professionals who want to maximize success and satisfaction in the job they have now
Those who want an entirely new job in the same field
People who want to change careers
Professionals who want to explore the possibility of launching their own new venture
In short, hiring a career coach is likely to benefit you, and is about making your life better in some fundamental way.
What to Look for and What to Expect from Coaching
There are many qualities you should look for in a career coach, including:
Sincere interest in you as a person
The ability to help you identify strengths and weaknesses
Experience and a proven track record in coaching
Strong belief in your competence
Clear communication
Unbiased feedback, including negative feedback
Commitment to your plan
It's OK to expect a lot from your career coach. After all, your career matters!
The right career coach can help you avoid the trap of leaving your career development to chance. Waiting for the right opportunities to fall into your lap is hardly a great career plan, and a career coach helps you avoid doing that by articulating and setting goals, creating a plan to reach them, and working directly on the skills you need that will get you there.
Activities you may participate in with your career coach include personality and skills assessments, brainstorming, practicing articulating your career goals to those higher up in your organization, practicing certain skills (like good communication skills), and learning not to be shy about having lofty career ambitions.
None of this will work, however, if you're not invested in the process at least as much as your coach is. There is nothing they can do that will magically turn you into the professional you imagine yourself to be, so you must be prepared for hard work. If you are, then the prognosis is excellent.
How You Can Benefit from the Right Career Coach
A career coach doesn't turn you into someone you fundamentally are not, but they can help you become the person you envision, whether that person is more assertive, a better delegator, or more of a proactive go-getter in terms of generating opportunities.
Career coaches can also help clients learn how to showcase their successes – successes that can be all too easily overlooked in today's fast-paced business world. They can help clients build and strengthen professional networks, raise their profile within their profession, and connect with mentors who can guide them over the long term. Working with the right career coach can, in fact, be life-changing.
Many businesses and individual professionals have yet to realize the amazing potential that career coaching can have. It's not just for CEOs and other top brass, but for any professional that is determined to guide their career to the highest level and make it as rewarding as they always imagined it could be.
If you're interested in learning more, check out the following links: